Buying a property is almost every Malaysian's ultimate financial goal. Despite reports saying that property price growth has been slowing down due to the bad economy and market glut, many millennials still have a gloomy outlook on their chances of owning a house today.
To help you better understand what you can buy with your income level, we have come up with a table that showcases the property prices, loan (90%) and monthly installment to service your loan based on your monthly earnings.
Take note that this is based on the assumption that you do not have any commitments such as credit card debts, personal loans and other types of credit facilities which can affect your debt-service ratio.
Read here to find out how to calculate your debt-service ratio (DSR).
Generally, you are safe to apply for a 90% loan as long as your total DSR is below 50% after factoring in your existing debts. Hence, it is always a safe bet to calculate your net income (deducting total debts) to find out if you have a higher chance of a successful mortgage loan application.
Property Prices Versus Income Level
How Much You Need To Earn To Buy A House
House Price (RM)
Loan (90%)
Tenure (Years)
Monthly Installment (RM) (Based on interest rates between 4.5% to 5.1%)
Minimum Income (RM)
100,000
90,000
30
490
2,000
200,000
180,000
30
935
3,000
300,000
270,000
30
1,368
3,500
400,000
360,000
30
1,824
5,000
500,000
450,000
30
2,280
6,000
600,000
540,000
30
2,736
7,500
700,000
630,000
30
3,192
8,500
If you look at the table carefully, you will find that monthly installments for each category does not exceed 30% of your total income. This rule of thumb is set to ensure you have enough disposable income to cater for your other financial needs such as savings, investment, car loans, and retirement.
Based on the current market rate of 4.2% to 4.4% p.a. interest for a standard mortgage loan, you will need to fork out at least RM1,760 per month over the next 30 years for a 90% loan to buy an RM400,000 house.
Despite our dreams to buy a house, lifestyle inflation and slowing salary increment is not helping us realise this dream at all. To be precise, about one in two employed graduates in Malaysia are earning less than RM2,000 and youth unemployment is as high as 11%, 3 times higher than the global average.
Factoring in the real situations in Malaysia including average debt service ratio, Bank Negara concluded in its 2016 Annual Report that those with monthly earnings of RM3,000 could afford to finance a home costing up to RM176,000; RM5,000 up to RM283,000; and RM10,000 up to RM515,000.
"Only 35% of new homes put on the market was truly affordable. The remaining cost above RM500,000," The report added.
How Much Do You Need For Down Payment?
How Much You Need For Down Payment
House Price (RM)
Downpayment (10%) (RM)
Sale Purchase Agreement & Loan Agreement (Legal Costs) (RM)
Stamp Duty (For Both) (RM)
Total Down Payment (RM)
100,000
10,000
6793
1450
18,243
200,000
20,000
8,807
3,900
32,707
300,000
30,000
10,895
6,350
47,425
400,000
40,000
13,004
8,800
61,804
500,000
50,000
15,114
11,250
76,364
600,000
60,000
16,918
14,700
91,618
700,000
70,000
18,605
18,150
106,755
If this is the first house you are planning to buy, you will need to have at least cash worth 20% of the property price for down payment. Other than the sale purchase agreement, loan agreement and stamp duty costs listed above, you will need to prepare extra money for these items:
Mortgage Reducing Term Insurance – RM1,000 or more
Renovation costs – minimum RM20,000
Some developers may offer to bear the costs of stamp duty, which is great but we strongly advise you to compare the mortgage loans before making any decision. This helps you to get the best deal where a mere percentage saving means a lot when buying a house.
Best Ways to Fund Down Payment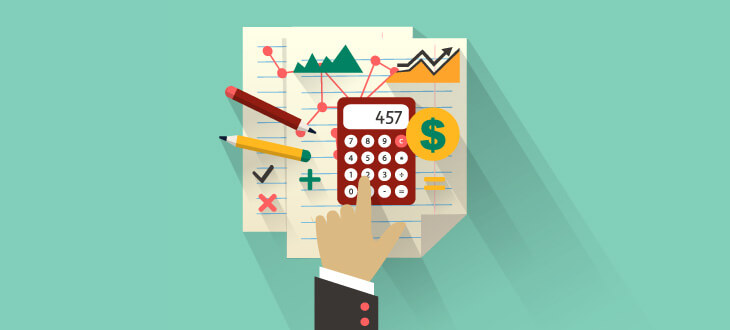 If you believe you have found the right property for yourself, you don't have to be discouraged from not having enough savings to pay the down payment. There are plenty of alternatives that can support your dream of owning a house.
1. A Low-Interest Rate Personal Loan
If you have a clean credit record, you have the capability and leverage to negotiate with the banks for a personal loan at a lower interest rate. The process of approval can be even faster if you are applying for a loan from the bank you already have an account in. By agreeing to a tenure period, interest rates and monthly instalments, you can clear your personal loan repayment before start paying your mortgage loan in two or three year time. You can also get a personal loan from the bank that allows you to settle your loan earlier at zero costs.
Find the best personal loan to support your property dream here!
2. EPF Account 2 Withdrawal
You can choose to withdraw from your Employee Provident Funds (EPF) Account 2 to support your property purchases given:
You are buying a residential house
Your financing option has been approved by the bank
SPA has been signed but not more than three years
Never make a withdrawal for house purchase
Find out more details about EPF Withdrawal To Buy A House here.
3. 0% Easy Payment Plan (Credit Cards)
If you have the limit to spare or you want to fill the gap with the cash you have on hand, you can call the banks for a zero interest installment plan by using your credit card. For example, you are RM6,000 away from paying your total down payment and ancillary costs. You can just swipe it with your credit card that offers this feature or apply for a 0% balance transfer with a Maybank credit card.
Find out more about Easy Payment Plan here!
Top Tips to Own A Property Without Hurting Your Wallet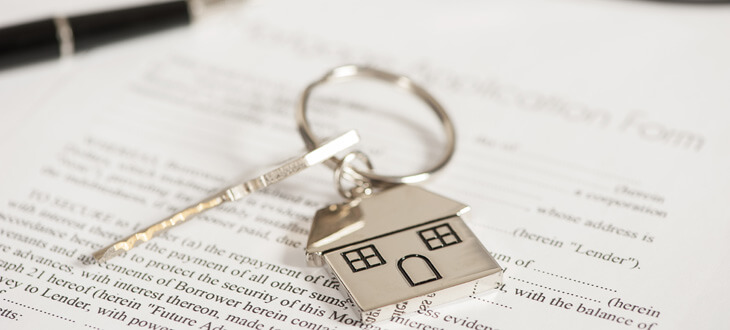 1. Look out for First-Time Home Buyers Schemes
My First Home Scheme (SRP) and PR1MA are government initiatives to support young Malaysians to buy a house in the country.
100% financing i.e. no need for 10% down payment
Single borrower gross income not exceeding RM5,000 per month and joint borrowers gross income not exceeding RM10,000 per month (based on gross maximum income of RM5,000 per month per borrower)
Property value between RM100,000 and RM400,000
Must occupy property upon purchase
Financing tenure not exceeding 40 years, or not more than 65 years old
Installment payable via monthly salary deduction
Compulsory fire insurance / Takaful
Amortising facility only, without re-drawable features
Malaysian citizens (individuals or families) with an average monthly household income between RM2,500 and RM7,500
Those who currently own no more than one property
PR1MA homes are allocated through an open balloting process
A 10-year moratorium will be imposed, during which the property cannot be sold or transferred to another party without prior approval from PR1MA
Must occupy property upon purchase
2. Don't Withdraw From Your EPF Account Unless You Are Really Desperate
If you have enough cash, we believe you should leave your retirement savings alone in the fund to grow as you would not want to waste the average 5% to 6% dividend from EPF. Else, we strongly suggest you save enough money so you can afford your down payment at zero costs!
3. Having A Credit Card Can be Helpful
By owning a credit card and a clear spending record, you can persuade the banks that you are a good paymaster. Generally, banks will offer lower interest rates to those who own credit cards and clear credit record than those that do not own a credit card at all. This is because banks categorise them in the high-risk segment for not having a transparent paying pattern and credit record.
Apply for a zero annual fee credit card here!