Updated on Nov 13 2017
Applying for a personal loan does not have to be a nightmare. Most people apply for a personal loan when they are in an urgent need of cash – this can result in major problems. When you are in a rush, you are more prone to making mistakes, which makes the application process a long and drawn out experience- but it doesn't have to be!
We at CompareHero have provided four helpful tips to steer clear of the potential mistakes that can potentially happen when you are applying for a personal loan. We care for the consumers and want their experience to be as straight forward and hassle-free as possible.
Tips To Nail Your Personal Loan Application
1. Be realistic
The number one rule when taking any loan - do not overextend yourself. Only apply for loans that you know you can afford with your monthly income. Find out the amount of the monthly repayment and calculate if you have enough money to repay that amount every month after paying off all of your other commitments.
Failure to do so can result in a delay in your monthly repayment, resulting in additional late fees. Consequently, you begin to fall into a debt spiral that is extremely hard to break free from. You will be forever chasing pay-cheque to pay-cheque just to keep your head above water.
2. Know your credit history
You don't have to be a financial guru to be familiar with your credit history. Credit history is what lenders look at when reviewing your eligibility for a loan. A helpful piece of advice is to ensure that you have a stellar credit history, making sure that all your debts are paid up-to-date. If you have delayed or defaulted on any type of loan, you will end up with a bad credit rating. Chances are you will not be able to take any loans.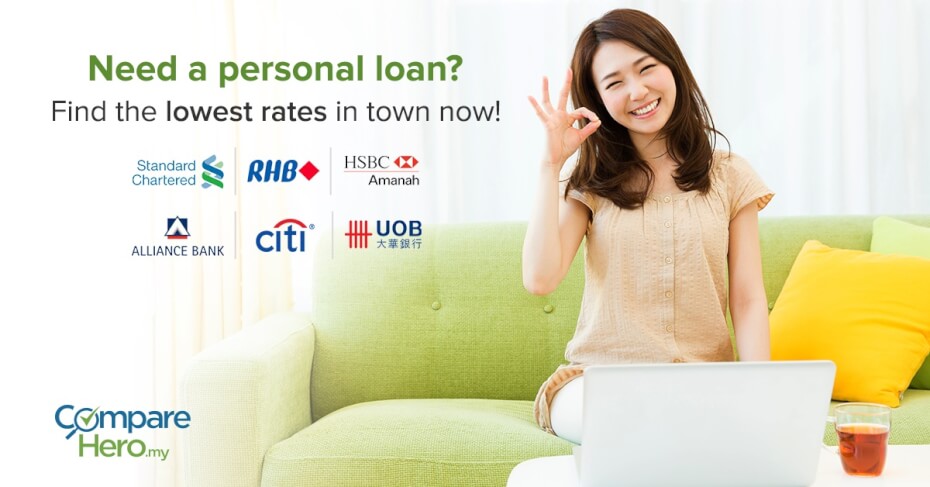 See also: Everything You Need To Know About Credit Score
3. Be truthful
Since getting a personal loan is mostly due to an urgent need of cash, you need to ensure the application and approval process will be smooth. Lying or hiding certain information may jeopardize your loan approval and will definitely not help your overall application decision. All it does is delay the process and as a result, your application decision. To avoid unnecessary delay, never lie on your application and provide as much information as possible. Some of the common documentations needed for a personal loan are:
Copy of NRIC (and the original to present if applying in person) and passport is also acceptable if you are a non-Malaysian resident.
Proof of Income: Find out if your bank require all the following proof or a combination of two or three documentation listed below However, it's always best to prepare as many as you can!
Salary slip for three consecutive months. Sometimes your bank may require up to six months, depending on the amount of the loan.
Credit card/Bank statement to allow the bank to review your credit history.
EPF statement to show your employment history and income.
EA Form as it contains important information about your salary; or B-Form if you are self-employed.
4. Review your application
Always thoroughly review the form before submitting. This will help to avoid errors, as this will delay your application or cause your application to be rejected. Therefore, you must ask yourself; why go through the hassle of potential rejection, when you can eliminate the risk by just checking your form over again?
Got more question to ask about personal loan application? Ask us in the comment section below!