Owning a car comes with the responsibility of ensuring it is adequately protected. Renewing your car insurance is a critical aspect of this responsibility. Just like servicing your vehicle to keep it in top-notch condition, renewing your car insurance ensures you have continuous coverage and financial protection in case of accidents or unforeseen events.

However, the process of renewing car insurance can sometimes be overwhelming, leading many car owners to postpone it until the last minute. Fret not, let's go through the process of renewing your car insurance.

There are two options available when it comes to renewing your car insurance – you could do it yourself or via an insurance agent.
How to Renew Your Car Insurance Yourself?
Renewing your car insurance yourself is not as difficult as it may seem. By following these steps, you can ensure that your car is adequately protected and you are getting the best possible deal.
Step 1: Evaluate your car's market value
Determine your car's market value (you can use MyCarInfo) and the No Claim Discount (NCD) percentage if it applies to you. You can then get a rough estimation of how much your car insurance would cost. Remember that the valuation is only a guide. Actual values may vary depending on the condition of your car.
Step 2: Get a Quotation from your preferred car insurance provider
Prepare the necessary documents, including an insurance cover note, your existing insurance policy and a car grant. Get your preferred car insurance provider to quote the suitable insurance policy for you.

You may want to compare quotations from multiple insurance companies via CompareHero to find the best deal on your car insurance. You can also have access to exclusive campaigns or discounts that could further sweeten the deal. Click on the banner below to learn more!

From now until 31 August 2023, claim your guaranteed RM30 Touch 'n Go eWallet Credit when you renew your car insurance with Allianz Comprehensive Motor Insurance or Zurich Comprehensive Motor Takaful. Renew NOW!
Step 3: Make payment and your car insurance policy is renewed!
Once you've gotten a quotation for your preferred car insurance, you can make an upfront payment. You can get your car insurance policy within a day, but the original insurance policy will either be e-mailed or delivered to your house address.
Alternatively, you can also renew your car insurance and road tax via the MYEG portal. Following are the simple steps:
How to renew your car insurance via MYEG?
Go to the

MYEG website

Enter your car registration number and click on "Search"

Review your car details and answer a few questions to get a suitable quotation

Click on the "Proceed to Pay" button if you are satisfied with the quoted amount

Make payment and your insurance will be renewed and delivered to you
How to Renew Your Car Insurance with an Insurance Agent?
You can also opt for Insurance agents to help you get through the entire process. All you have to do is provide them with some basic information such as your car's chassis and engine number. The agent will then take care of the rest of the process, including getting you a quote, renewing your policy, and delivering the new policy to you.

Renewing your car insurance with an agent is a convenient option, but it may cost more than if you do it yourself. If you are looking for convenience and personal touch, then renewing your car insurance with an agent may be a good option for you. However, if you are looking to save money, then you may want to consider renewing your car insurance yourself.

Related: Is It Compulsory For You To Have Car Insurance in Malaysia?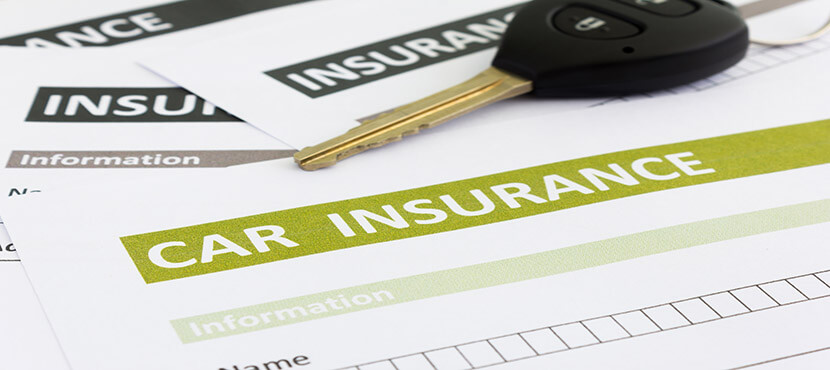 What Else Do You Need To Know When Renewing Your Car Insurance?
Consequences Of Over-insuring / Under-insuring
When insuring your car, it's crucial to strike the right balance to ensure you're adequately covered without overpaying or receiving insufficient compensation in case of accidents. Here's what you need to know:
Under-insurance

: Insuring your car for an amount lower than its current market value may leave you partially compensated in the event of loss or damage. You will have to bear the difference between the insured amount and the actual market value.
Over-insurance: Insuring your car for an amount higher than its market value won't fetch you a higher compensation. Insurance providers will only pay the actual market value of your vehicle to prevent policyholders from profiting from claims.
To determine the right coverage, knowing your car's current market value is essential which brings us to the next point.
Know The Market Price Of Your Car
When renewing your car insurance, you need to know the current market price of your car. It won't be the same price as when you bought it as your car will depreciate every year. One of the quickest ways to determine the current value of your car is by using MyCarInfo. It's a free portal where you can check the current market value of your car and receive a sample report. If you want a more detailed valuation report, you can pay for one from RM6.36. You will need to know the year your car was manufactured to get an estimate of its market value.
Do take note that you will never have an accurate car market value, as different insurance providers or financial institutions will have different calculations, hence a different valuation price. Therefore, the market price given for your car is just a guideline. The condition of your car plays a major role in its market value.
Understanding No Claim Discount (NCD) in Car Insurance
NCD plays a vital role in your car insurance renewal. It offers you a discount if you haven't made any claims within the coverage period. However, making claims within 12 months of coverage will result in losing your NCD entitlement, and no discount will be applied during renewal.
You will lose your NCD entitlement when you're at fault in an accident, leading to the other party claiming you. On the other hand, if you're not at fault, you can claim repairs without losing your NCD entitlement.
The discount percentage for NCD is fixed and provided by Persatuan Insurans Am Malaysia (PIAM) Motor Tariff, depending on the coverage duration:
| | |
| --- | --- |
| Coverage Duration (Year) | Discount Percentage |
| 1st | 0% |
| 2nd | 25% |
| 3rd | 30% |
| 4th | 38.33% |
| 5th | 45% |
| 6th onwards | 55% |
If you've renewed your car insurance without considering your NCD entitlement, inform your insurance agent or provider. They can help you apply for your entitled NCD, and any excess payment will be refunded to you. Being aware of your NCD entitlement can help you save on your car insurance premium during renewal and ensure you get the benefits you deserve.
Switch Up Your Car Insurance Providers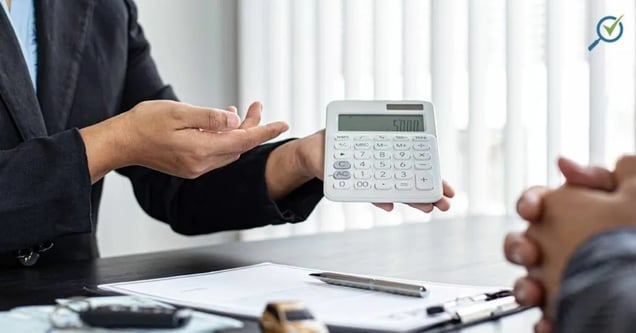 You don't have to stick to the same company insurance company if you're not satisfied with their services or if you find a better option elsewhere. As a consumer, you have the power to choose and make the final decision. If you're planning to change your car insurance provider, here's how to do it:
Your current policy has expired: Switching your car insurance when your current policy expires is a breeze. Simply find a new insurance company that meets your needs and sign up! explore various auto-car insurance providers to get quotes. Compare the quoted insurance premiums on the

CompareHero portal

to make an informed decision and enjoy exclusive promotions.
Your current policy has not yet expired: Follow these steps,
Cancel your car's road tax at JPJ.
Visit the branch of your current insurance company. Each state has its own branch, so find the one nearest to you.
Bring a road tax cancellation letter, ID card, and current insurance policy.
Claim a refund for the remaining insurance period. If you have 7 months left, your money will be returned according to the terms and conditions of the insurance company.
The refund process may take up to 3 weeks or more.
Sometimes, switching providers can lead to savings, especially when insurance companies offer rebates or better deals. Don't hesitate to find the best fit for your needs and preferences.


See also: Why De-Tariffication Will Make Your Car Insurance More Expensive



Conclusion
Whether you choose to do it yourself or seek assistance from an insurance agent, knowing the market value of your car, understanding NCD discounts, and comparing quotes from various providers can help you make informed decisions. Don't forget, as a consumer, you have the power to choose the best car insurance deal that suits your needs and preferences. Take charge of your car's protection and renew your insurance today!

Click here to purchase or renew your car insurance and get RM30 Touch 'n Go eWallet Credit !