Not all types of businesses may necessarily warrant a business bank account—maybe you are just a freelance writer or a freelance graphic designer who works on projects on a part-time basis. For these folks, the belief is that as long as you can handle the current volume of transactions of your personal and business expenses, then it's fine.
However, as your business grows, you may want to consider opening a business account, especially if compiling financial statements and tracking financial transactions start becoming more complex and tedious. Establishing a bank account is also one of the more obvious proofs that your business is expanding.
What is a business bank account and how is it different to a current account?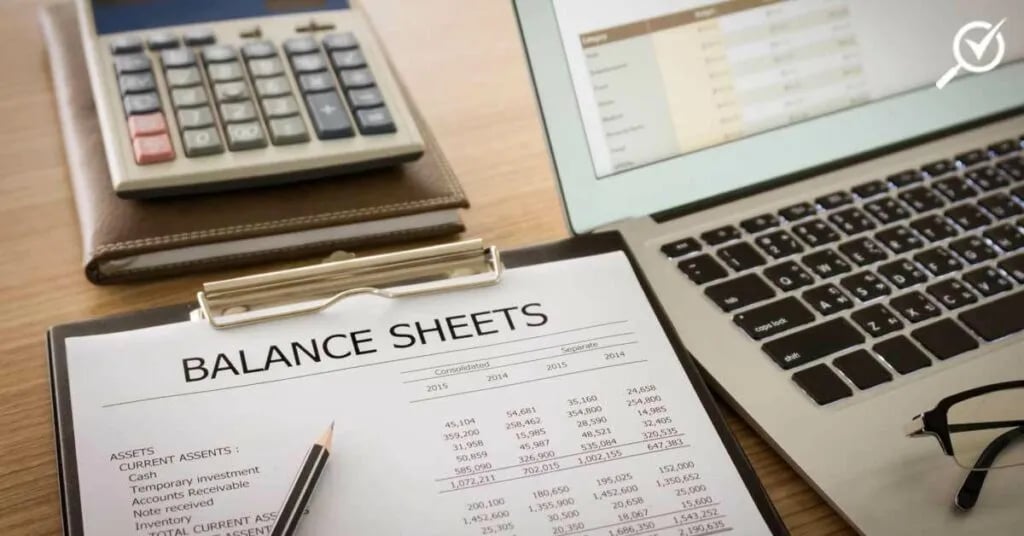 If your business' financial statements are getting more complicated and convoluted, you may want to consider opening a business bank account.
Gotcha! That was actually a trick question; a business bank account is a current account – but with business specific features and special facilities to help business owners manage their finances better and to ensure a clear separation between their business and personal finance.
If you need a quick refresher on what is a current account, it is essentially a type of bank account (the other being a savings account) that keeps your finances intact and secure, facilitates payments i.e., direct debits and cheques, and allows other parties to pay you. However, different current accounts will have different features according to the banks, so don't assume that all banks provide the same solutions for everyone and that it's a one-size-fits all situation.
Related: Here Are 7 Reasons Why The CIMB Platinum BusinessCard Should Be Your Company's Go-To Credit Card

Business bank accounts come with an array of additional features that personal accounts don't usually have.
General features of business bank accounts:
Allows account holders to borrow money, get a business credit card, and accept card payments from customers. These are features that can potentially help owners scale their business.
If you are dealing with international clients, a business bank account will help you get access to foreign facilities, especially if you are going to come across foreign exchange rates, make international transactions, and sometimes, use your card overseas.
A business bank account also offers cash and cheque handling, a debit card, and an overdraft facility, which is a great way to reduce the number of bounced cheques and to get hold of quick cash (by allowing you to withdraw an amount that exceeds your account balance for as long as it is within an agreed amount). You can also set up direct debits and standing orders.
However, business bank accounts tend to require an authorised figure to sign cheques. On top of that, any changes in signatories, must be notified to the bank right away.

Related: Find Out How Cloud-Based HR Softwares Can Ease Your Business' Way Of Working
If you are interested to apply for a business bank account for your business, then look no further than the CIMB Business Account/-i. Scroll below for some of its benefits:
Unlike other banks, opening an account with CIMB is hassle-free – you can get your account number within the same day once you complete your application at your preferred CIMB branch.
CIMB offers a convenient and secure way of performing online account inquiries, banking transactions, fund transfers, bill payments – all through its dedicated and integrated platform, BizChannel@CIMB.
Lastly, you can manage and track your transactions easily with their complimentary monthly statements.
How do I apply for CIMB Business Current Account/-i?
Generally, different banks will have different application procedures and requirements but applying for the CIMB Business Account/-i is straightforward. Here's a super easy-to-follow explainer:
Follow this easy 3-step process and open your CIMB Business Current Account/-i from the comfort of your home
Step 1: Complete the online application form from 8.30am to 6pm Monday to Friday.
Step 2: Visit your preferred branch to activate your account
Step 3: Set up your BizChannel@CIMB account
You're good to go!
Apply now! For the full guideline and a list of the essential documents, click here.