If you're like the majority of young Malaysians who are living with high levels of debt, one of your financial resolutions is to settle your debt and make progress towards the overarching goal of financial freedom.
It can be a burden when you see your debts grow. You keep paying down your credit card, but because of interest and perhaps automated charges, your credit card debt doesn't seem to be going anywhere! Couple this with your car loans and/or mortgage loans, it's enough to feel overwhelmed and panicked.
But, fret not. We're here to help. Here are 3 debt repayment tools you can use to help reduce your debt and eventually enjoy greater abundance and fortune.
How do you settle your debt?
For starters, get the basics right.
Keep track of your due payments and make sure you pay them on time to avoid penalty fees or late charge fees. This accumulates your debts and affects your credit score rating too.
Reduce your interest whenever you can. If you're currently paying 18% interest on your credit card debt, for example, assess if you can do a balance transfer to a lower-interest card.
Aside from these basics, here are 3 methods to help you work towards settling your debt:
1. Debt consolidation loan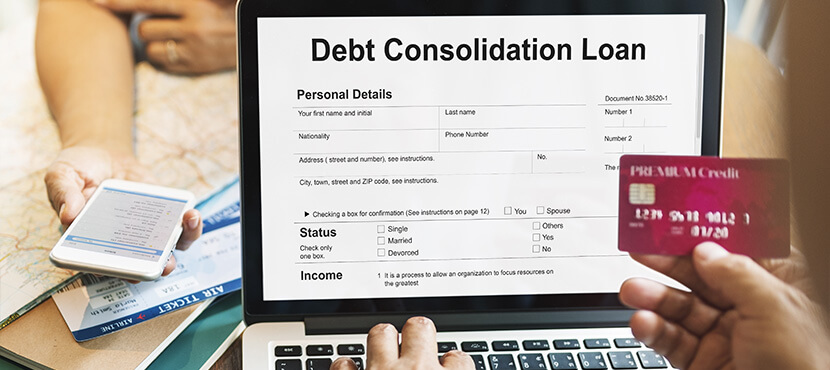 A debt consolidation loan is where you pay off all your current debts and loans with a separate single loan. This means you only have to repay one single loan at a single interest rate. Think of it as the bank buying all your existing debt from other creditors, and in exchange, you repay that total amount to only one bank.
It's beneficial because it simplifies multiple debts into one single account. It is also easier to the eyes and mind. If you have other debts with higher interest rates, consolidating all of it into one single loan with one flat interest rate will be more beneficial too. The flat interest rate might even save you money if it is lower than your current debts'.
For example, the Alliance CashVantage Personal Financing-i is offered at an interest rate of 3.99% p.a.
Keep in mind that if you're struggling with outstanding debt on more than one credit card, the amount owed can deplete your cash flow often. When you're short on cash, there is opportunity to incur more debt, as you might need to take out a loan for emergencies.
It is a vicious cycle, but a debt consolidation loan helps by spreading out your total debt repayments over a longer period, and at a lower interest rate. Reduced monthly repayments help you have better cash flow, letting you repay your debts while have cash on hand.
Do you own multiple credit cards and unsecured loans? If you do, you may want to think about applying for a debt consolidation loan - especially when you feel that it is getting out of hand. Feel free to use our free comparison tool to help you find the best loan for your needs.
See also: How A Debt Consolidation Loan Works For You
2. The Snowball Method
"But we don't get snow in Malaysia!"
The snowball method is very much like - as its name suggests - making a snowball. We know, most of us have never touched snow (neither has the author), but we've all watched enough movies to get the gist of it:
You start packing together a small handful of snow, forming a small ball. After that, you begin rolling it onto the snow, picking up more snow and forming a bigger snow ball. The snowball method is a repayment method that can be intense, but helps you to settle all your debts really quickly.
Now, like the snow, you do the same with your money. Let's use the example of Ali who has to pay off his credit card debt (RM1,000, monthly repayment RM84), education loan (RM2500, monthly repayment RM105), and car loan (RM18,000, monthly repayment RM300):
Ali lists down all the current debts he has.
He arranges them by smallest to largest total amount, not by monthly repayment amount: Credit card (RM1,000), education loan (RM2,500), and car loan (RM18,000).
Ali pays off the loan with the lowest amount (credit card debt) in two monthly payments of RM500; while still repaying the minimum on the other loans.
After the credit card is paid off, Ali moves on to the education loan with a monthly repayment of RM605, a sum of both the previous repayment amount with the current one: RM500 + RM105, hence the "snowball" effect. With this amount, Ali will be able to pay off the education loan in only 4 months!
Next, he will move on to settle his car loan with a total monthly repayment of RM905 - snowballing the previous payment amount with the current car monthly repayment. With this amount, the car loan will be settled in 20 months (instead of 60!).
He's debt-free!
You might possibly be wondering: "The snowballed monthly repayments can be very high if I have many debts or debts with high monthly repayments already." Yes, that's true, but that is how the snowball method works. It's best for when you really need to settle all your debts and are willing to take the plunge now for the greater good later.
3. Balance Transfer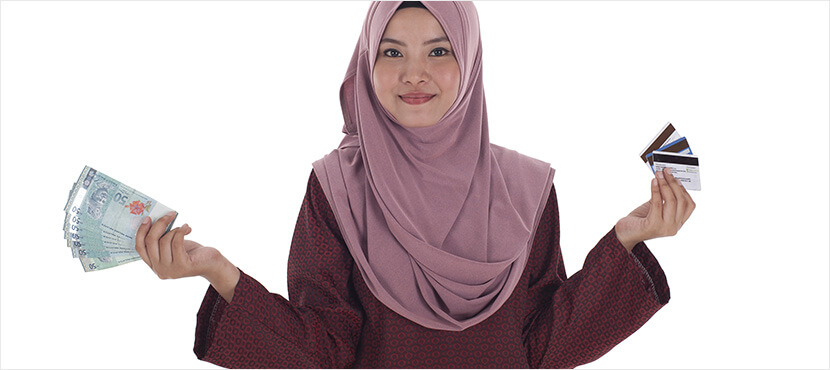 A balance transfer is when you are moving debts from one credit card to another. This is usually done to take advantage of lower interest rates to pay off your credit card debts. It is a great solution if you can afford to pay off your total credit card debt quickly, as you might even get an interest-free period. Balance transfer loans are typically shorter duration than personal loans and may range between 6-12 months.
For example, the Bank Balance Transfer Plan offered by Alliance Bank offers 0% interest rate for the first 12 months, if you have a minimum transfer balance of RM1,000. All you need to do is sign up for Alliance Bank's Visa Infinite Card or their Bank Platinum Visa Card.
Debt management can seem like an uphill battle, but if you equip yourself with the right knowledge and the right methods, it can be a winning fight. Here's to achieving your financial goal of being debt-free!
If you're thinking of opting for Alliance's Bank Balance Transfer Plan, you can sign up for their credit cards below without a hassle. More information on this can be found here: