Imagine you've just started your career in a local company after graduating with your bachelor's degree a local university. You're also originally from Kedah, and had to deal with many things when you first moved to Kuala Lumpur to earn a living.
After six months of working in the city, you've finally settled down. However you are now facing the same problem as many entry-level executives who have a starting salary ranging from RM2,300 to RM2,800 a month. Now that you've deducted your monthly expenses, EPF and SOCSO contributions plus emergency savings, you don't have much left as disposable income.
Now many people believe that inflation rates today are just too fast to catch up with, considering how low annual salary increment and fixed deposit income interest rates are in the market.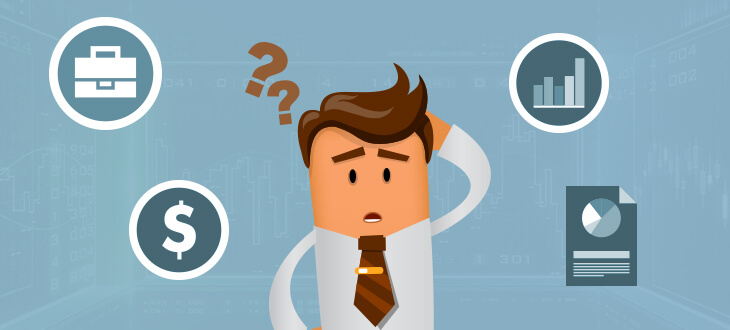 So what are your options? You could always start investing in stocks, and should learn more about how Bursa Market Place works here. Once you've done that, you're ready to start your investment journey by following the five simple steps below: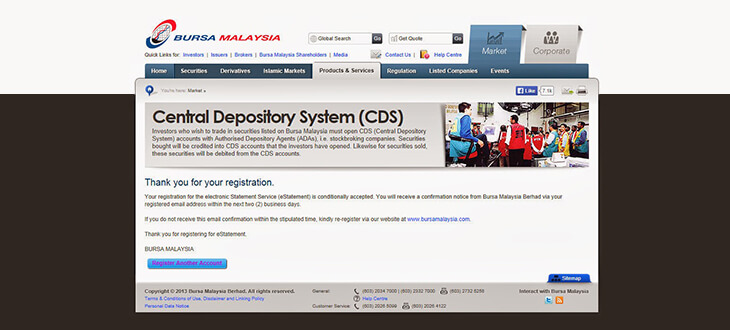 CDS is a means of representing ownership and movement of securities (shares). By having a CDS account, you can have access to transfer and trade shares through an online platform.
There are two types of CDS account: direct and pledge. If you have a direct account, the dividend checks and prospectus will be mailed to your house. If you have a pledge account, the stockbroker will receive the dividend payout and prospectus on your behalf and he or she will bank it to your account.
Banking stockbrokers will normally require you to open a pledge account. You will also get a monthly CDS account statement. If there is no activity, you will still get the statement in June and December. You can open a CDS account by calling an investment broker or by visiting their branches. You will need:
Photocopies of your NRIC (identity card)
RM10 fee
After registration, you will receive the account's documentation by mail.
2. Open a Trading Account
When opening a CDS account, the stockbrokers helping you may ask if you want to open a trading account depending on the firms you are engaging. To open a trading account, you will need to fill in and provide the following documents:
Income statement
Trading account form
Note: The stockbroker will then check your credit status at CTOS (Credit Tip-off Service) and stockbrokers' defaulters' list - in order to qualify you and set your trading limit.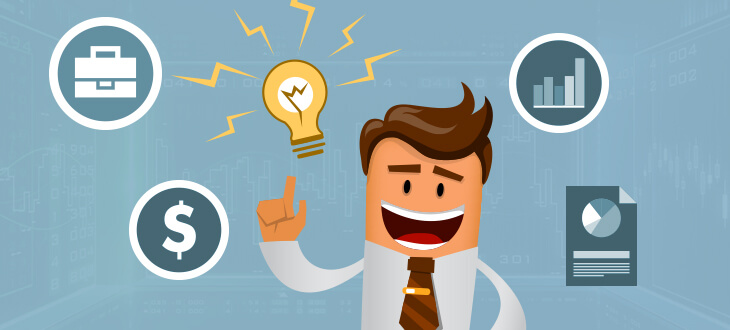 3. Evaluate and decide the stocks you want to invest in
There are several things you need to determine before buying your first stock. Determine what type of industry and subsector you are comfortable investing in. There are over 500 listed companies in Malaysia and it can be overwhelming to make your first choice in stock investments.
Do as much research as you can through newspapers, forums and ask your peers, colleagues or experts for their feedback and views. After you have a basic clear view of the sectors' outlook, you can proceed to evaluate the listed companies that are involved in the sector you wish to invest in.
For instance, Inari Emerton Bhd which is in the semiconductor sector, Sasbadi Bhd in the education sector or Gadang Holdings Bhd in the construction sector are among those which project optimistic outlook in terms of financial performance which could translate into their share price movement.
Other factors you need to consider include the risk appetite of your investment portfolio and also the amount of capital you have to invest in stocks. It is important to understand your goals and financial capability so that you can set up a proper investment plan for yourself.
But evaluating your choice of stock to invest is much easier now with Bursa Market Place's Alpha Factor Ratings.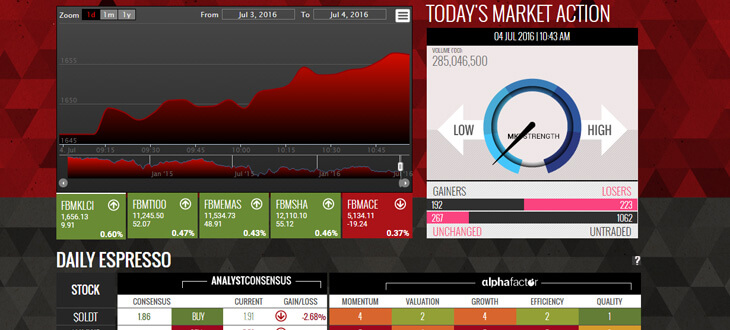 4. Start buying and selling shares
Before you start buying shares, you need to make sure your trading account has credit. You can do that through an online transfer payment via your broker or internal bank transfer.
After deciding the first stock you would like to invest in, key in your order at the online system provided by your stockbrokers, or call your remisier to make the order. If the buying order you request matches a selling order (in terms of pricing), you will receive confirmation of the trade. The stockbroking firm will then send out contract notes to you specifying details of the transaction.
Note: To encourage online trading, buying shares through online platforms is much cheaper than engaging a remisier to trade whereby the fees may depend on each firm.
Fees for each transaction (online):
Brokerage fees - maximum 0.7% of the value of total shares traded, normal practise is 0.6%
Clearing fees - 0.03% of contract value subject to cap of RM200
Stamp duty - RM1 for every RM1,000 worth of value
It is also important for you to know that when you buy shares of a company, your CDS account will be credited with the shares at 9am on T+3 days (T=transaction date). The three days only include working days. Your payment must be made on 12.30pm that day. If not, your share will be sold at a contra loss or contra gain mandatorily.
5. Monitor and review your investment portfolio
Shares are highly sensitive to economic, political and several factors depending on the business nature of the company you invest in. So it is important for you to keep track of the daily news and announcement by the companies to ensure you are not left behind to review your investments when it is necessary.
With Bursa Market Place, You can now keep track of all corporate announcements, share price movement, research reports by investment firms and banks on Bursa Market Place. There are also several tools to help you make other investment decision.
You can also compare the best financial products on CompareHero.my too!
Related: How Millennials Can Start Investing From As Low As RM100
Note: This article was written in collaboration with Bursa Market Place.
Disclaimer: Neither CompareHero.my nor the content on it is intended as securities brokerage, investment, tax, accounting or legal advice, as an offer or solicitation of an offer to sell or buy, or as an endorsement, recommendation or sponsorship of any company, security or fund. The content on CompareHero.my is for general information purposes only and is not intended to be personalised investment advice or a solicitation for the purchase or sale of securities.
Compargo Malaysia Sdn. Bhd. and/or its affiliates cannot and do not assess, verify or guarantee the adequacy, accuracy or completeness of any information, the suitability or profitability of any particular investment, or the potential value of any investment or informational source. CompareHero.my may receive compensation from the brands or services mentioned on this website.