Having a Real Estate Investment Trust (REIT) in your portfolio is an attractive alternative investment option as it's a great way to receive a steady stream of cash in the form of both capital gains and dividends. We've outlined this point in the first part of our two-part REIT series.
What is REIT?
REIT is an investment vehicle that pools a group of investors' money together in a collective investment scheme and invests it in a portfolio of diversified real estates assets such as shopping malls, offices, hotels or serviced apartments.
Since it was first introduced in Malaysia in 1989, REITs have allowed small-time investors to acquire and own a small portion of an otherwise expensive piece of real estate.
However, like any other type of investment, REITs carry their own set of risks. For instance, since REITs are traded like a stock, their share prices depend heavily on the broader stock market and the value of the property market.
Read on to find out what these risks are: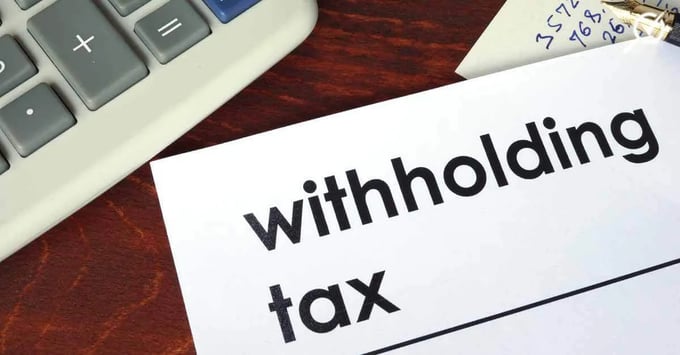 Not a fan of paying withholding tax? Maybe REITs are not for you.
1. You still have to pay withholding tax
Although there are some clear tax benefits to REITs, unitholders are still liable to tax on the distribution of income and so they are taxed in the year of assessment the distribution is received — not the financial year of the REITs.
The government currently imposes a 10% withholding tax on REIT dividends to local and non-resident individual investors; investors usually consist of Malaysians, foreigners, individuals, companies or collective investment vehicles.
Related: #InvestInsights: What Should You Invest in During a Recession? An Expert Weighs In
Since 2009, the tax for the REIT dividend is as follows:
Entity
Status
Tax Type
Tax Rate (%)
Company
Resident
Corporate Tax
25
Non-Resident
Withholding Tax
25
Foreign Institutional Investor
Withholding Tax
10
Individual
Resident
Withholding Tax
10
Non-Resident
Withholding Tax
10
You may not get to have a say in the day-to-day management of your REIT investment. The flip side: if you enjoy sitting back and letting the experts do the work for you, then REIT is a great fit!
2. No real authority or involvement over the management aspects
Similar to a robo-advisor, an investor does not have full control over the management of their stock because the investment is fully managed by the REIT company.
Therefore, investors have no real say and are not involved in any decision-making regarding the property in question.
If you want to be able to have full control over your property investment, investing in traditional property gives you that liberty and freedom.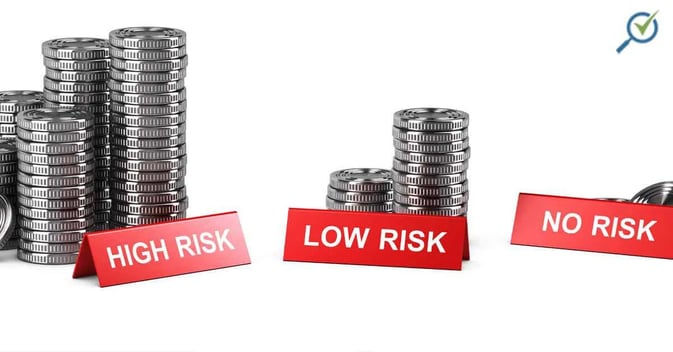 There's no guarantee that you'll get good returns with REIT. But to be fair, this concept applies to all forms of investments.
Related: 10 Things Successful Investors Don't Do
3. No guaranteed returns
This applies to all investments, actually. Though investing in REITs provides consistent dividends, its actual returns still depend on the performance of the property market.
Due to the COVID-19 pandemic, many malls and offices may have had to shut down their premises due to reported cases or because of lockdown measures — this could lead to a potential decrease in shopper traffic and tenancy, which could then impact the price of a REIT.
Related: Here Are 7 Smart Ways To Invest And Grow RM10,000
Types of REITs - A list of all 18 Malaysian REITs which are listed on Bursa Malaysia
| | | | | | |
| --- | --- | --- | --- | --- | --- |
| Real Estate Investment Trust (REIT) | Portfolio | REITs Manager | Stock Short Name | Stock Code | Website |
| Amanah Harta Tanah PNB | Retail, Office | Pelaburan Hartanah Nasional Berhad (PHNB) | AHP | 4952 | http://www.ahp.com.my/ |
| Al-`Aqar Healthcare REIT | Hospital, Nursing College, Hotel | Damansara REIT Managers Sdn Bhd | ALAQAR | 5116 | http://www.alaqar.com.my/ |
| Al-Salam REIT | Commercial Retail, Office, Industrial Purposes | Damansara Reit Managers Sdn Bhd | ALSREIT | 5269 | http://www.alsalamreit.com.my/ |
| AmFirst REIT | Office, Retail, Hotel | Am ARA REIT Managers Sdn Bhd | AMFIRST | 5120 | http://www.alaqar.com.my/ |
| Amanah Raya REIT | Industrial, Office, Hotel, Institutions, Retail | AmanahRaya Investment Management Sdn Bhd | ARREIT | 5127 | http://amanahrayareit.com.my/ |
| Atrium REIT | Industrial, Warehouse, Office | Atrium REIT Managers Sdn Bhd | ATRIUM | 5130 | http://www.atriumreit.com.my/ |
| AXIS REIT | Office, Industrial | Axis REIT Managers Berhad | AXREIT | 5106 | http://www.axis-reit.com.my/ |
| Al-Hadharah Boustead REIT * | Oil Palm Plantations, Palm Oil Mills | Boustead REIT Managers Sdn Bhd | BSDREIT | 5124 | http://www.al-hadharahboustead/ |
| Capitaland Malaysia Mall Trust | Retail | CapitaMalls Malaysia REIT Management Sdn. Bhd | CMMT | 5180 | https://www.cmmt.com.my/ |
| Hektar REIT | Retail | Hektar Asset Management Sdn Bhd | HEKTAR | 5121 | http://www.hektarreit.com/ |
| IGB REIT | Retail | IGB REIT Management Sdn Bhd | IGBREIT | 5227 | http://www.igbreit.com/ |
| KLCC REIT | Retail, Office | KLCC REIT Management Sdn Bhd | KLCC | 5235SS | https://www.klcc.com.my/ |
| Pavilion REIT | Retail, Office | Pavilion REIT Management Sdn Bhd | PAVREIT | 5212 | http://www.pavilion-reit.com/ |
| Quill Capita Trust | Commercial, Carparks, Office, Industrial | Quill Capita Management Sdn Bhd | QCAPITA | 5123 | http://www.qct.com.my/ |
| Sunway REIT | Retail, Hotel, Office | Sunway REIT Management Sdn Bhd | SUNREIT | 5176 | http://www.sunwayreit.com/ |
| Tower REIT | Office | GLM REIT Management Sdn Bhd | TWRREIT | 5111 | http://www.tower-reit.com.my/ |
| UOA REIT | Office | UOA Asset Management Sdn Bhd | UOAREIT | 5110 | http://www.uoareit.com.my/ |
| YTL Hospitality REIT | Hotel | Pintar Projek Sdn Bhd | YTLREIT | 5109 | https://www.ytlhospitalityreit.com/ |
There are four Shariah-compliant REITs, these investments derive their income from business activities that are Shariah-compliant, and excludes business activities that are considered unethical such as dealings with alcohol, tobacco, gambling and non-halal food products. Source: Bursa Malaysia listing
The four Islamic or Shariah-compliant REITs (i-REITs) in Malaysia:
Al-'Aqar Healthcare Reit (ALAQAR) – hospitals and hotels
Al-Salam REIT (ALSREIT) – offices and factories
AXIS REIT (AXREIT) – warehouses, offices and factories
KLCC Property Holding (KLCC) – offices and shops
How do I invest in a REIT?
If you've invested in stocks before then you'll find that navigating REITs are as easy too, especially because they are listed on our stock exchange, Bursa Malaysia
Interested in this topic? Follow our social media accounts @comparehero.my on Instagram and Facebook to get more investment tips!
Disclaimer: Neither CompareHero.my nor the content on it is intended as securities brokerage, investment, tax, accounting or legal advice, as an offer or solicitation of an offer to sell or buy, or as an endorsement, recommendation or sponsorship of any company, security or fund. The content on CompareHero.my is for general information purposes only and is not intended to be personalised investment advice or a solicitation for the purchase or sale of securities.
Compargo Malaysia Sdn. Bhd. and/or its affiliates cannot and do not assess, verify or guarantee the adequacy, accuracy or completeness of any information, the suitability or profitability of any particular investment, or the potential value of any investment or informational source. CompareHero.my may receive compensation from the brands or services mentioned on this website.