CompareHero.my spoke to Dr Zaemah Zainuddin, an associate professor from Universiti Utara Malaysia and a Malaysian Financial Planning Council certified trainer, to get a better understanding of the advantages and disadvantages of investing in REITs.
[toc]
Real Estate Investment Trust (REIT) is an investment vehicle that pools a group of investors' money together in a collective investment scheme and invests it in a portfolio of real estate assets such as shopping malls, offices, hotels or serviced apartments.
"REITs will pull money from investors, and this money will be used to invest in many different properties. The investors will usually earn their dividends in the form of rental income from these properties," Zaemah said.
"We usually describe REITs as a hybrid because it acts like a stock where you can buy it through your CDS account, as it's listed on Bursa. But it also acts like a unit trust - a combination of a stock or a mutual fund," she added.
Before REITs were first introduced in Malaysia in 1989, investors who were interested in investing in property and real estate could either purchase property stocks or actual physical (landed) property. Since then, REITs have allowed small-time investors to acquire and own a small portion of an otherwise expensive piece of real estate.
Imagine this: you are the proud owner of Suria KLCC (at least a small portion), and you only had to pay a fraction of the real estate price to get a slice of it!
"REIT has allowed small scale investors to invest in real estate, bridging the gap between the wealthy and small scale investors," Zaemah said. "From when it first started in Malaysia in 1989 until now, we have 18 REITs where 14 are conventional and four are Islamic. There's a need to improve the awareness around REIT, as a lot of investors in Malaysia still don't really know how REITs work."
Though the Malaysian REIT market is still relatively small and untapped compared to other regional markets such as Singapore and Australia, there's still a lot of potential for it to grow.
Related: #NewNormal: Should You Buy A New Property After COVID-19? Here's What The Experts Say
*Disclaimer: all our views here are meant to be educational – not a professional recommendation from CompareHero.my.
What are the pros or advantages of investing in REIT?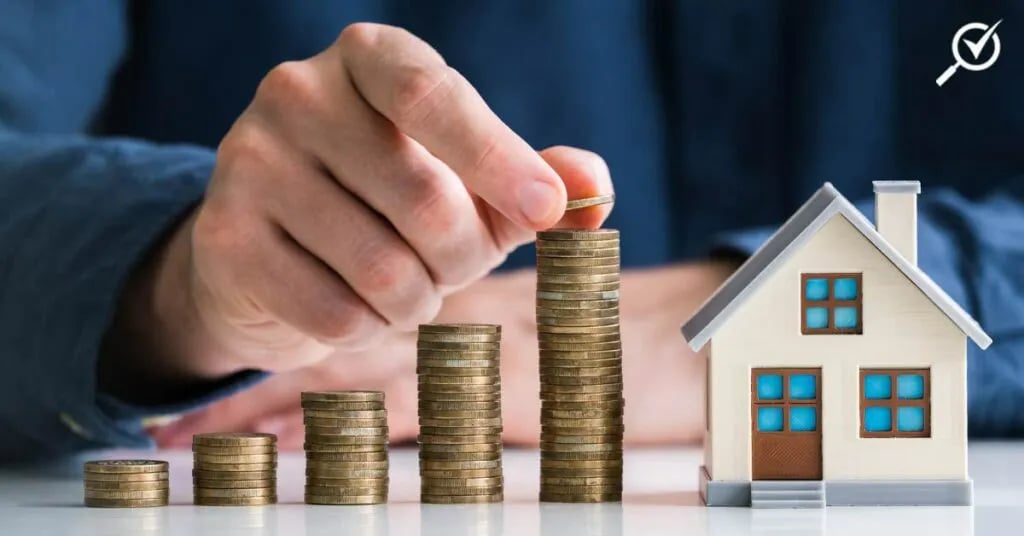 The beauty of REIT is that almost anyone can start investing in it as it requires a small capital to start off.
1. You can start investing with small capital
If you've never invested before but need an affordable yet safe investment to start in then look no further than REITs. Like we've said before, compared to traditional real estate, they only cost a fraction of the cost of direct investment in real estate. Many REIT prices are also generally on the affordable end.
You could buy REIT for as little as RM200. Let's say you buy 100 units of UOA REIT stock at RM1.12 per unit, then you will need to have at least RM112 to start investing. In Bursa Malaysia, the minimum number of shares or stocks you can buy or sell per transaction is one lot or 100 units. RM 1.12*100 = RM112
"You only need a small amount of money to start investing in REIT, and it is liquidated. You can own part of KLCC, for example, without purchasing it directly which makes it quite a low risk," Zaemah said.
However, it's probably best to still dedicate a larger capital to this asset class as there might be other fees and payments involved such as brokerage fees to a stockbroker who will manage your transaction. A broker fee acts as a service fee for the stockbroker who undertakes the transaction on your behalf. Zaemah said other typical fees associated with REITs include management fees and property manager fees.
2. Highly liquidate - it can easily be converted to cash
Some of the biggest issues of traditional real estate investment is not being able to find a tenant or not being able to source a buyer if you are looking to sell. Quite frankly, converting your asset into cash is one of the most common problems of investing in traditional real estate.
Unlike their traditional counterparts, REITs are listed on Bursa Malaysia, making them highly liquidated assets, meaning you can sell off your units in less than a day and convert them to cash with little to no impact on their value.
All you have to do is click 'sell' on the online trading platform and the money will be credited straight into your account based on your transaction - simple as that.
It's more convenient than traditional real estate that involves a lot of back and forth and a long process of buying and selling that ranges between six months to two years due to the many parties involved such as the buyer, real estate agent, property, lawyer, bank, the Inland Revenue Board and the land office.

Many people will prefer to pay more for convenience. With REIT, you get to skip the hassle but still enjoy the profits and benefits of being a property owner.
3. Compared to traditional property investment, REIT investment is less complicated
If you are not keen on being tied down to one property investment on a long-term basis, REIT might be for you by virtue of the business.
REIT doesn't tie you down to just one property and gives you the luxury of getting exposed to a more diversified portfolio of real estate. The REIT capital allows investors to invest in assets that they normally could not afford, giving investors exposure to large-scale commercial, retail and luxury real estate such as hotels and malls at an affordable price.
REITs are also a good beginner investment vehicle because it typically yields high dividend returns, and carries generally lower risks.
4. Tax advantage and stable income stream with high dividend payouts
In order to promote REITs in the capital market, REITs that distribute at least 90% of their total yearly income to unitholders will not be levied the 25% income tax under Section 61A of the Income Tax Act 1967 for that year of assessment. This benefit allows the REIT to distribute its income on a gross basis.
The average dividend yield of the 18 Malaysian-listed REITs stood between 5% to 7% with sources saying distributions are given out every three months or twice a year. This rate of return is far higher than most rental properties where the rental return is only between 3% to 5%.
Unlike other asset classes, the returns from REITs are said to be less volatile than other markets because they use property rentals as their main source of dividend yields.
Additionally, Malaysian REITs are exempted from tax on the purchase or moving of properties. A Malaysian REIT does not have to pay stamp duties when it acquires properties; similarly, it is also exempted from paying the real properties gains tax (RPGT) when disposing of properties.

Can't tell if your REIT is doing well? Don't worry, a professional asset manager will ensure that your portfolio is being taken care of.
5. REITs are managed by professionals
The great benefit of investing in REIT is that its underlying assets will be managed by professionals whose jobs are to add value for a higher yield.
This is great because you don't have to worry about the nitty-gritty details that usually come with investing in physical properties such as type of property, location, or home loan. You also get to by-pass potentially difficult future tenants.
Related: Beginner's Guide To Stock Investment In Malaysia
Types of REITs in Malaysia
A list of all 18 Malaysian REITs which are listed on Bursa Malaysia:
| | | | | | |
| --- | --- | --- | --- | --- | --- |
| Real Estate Investment Trust (REIT) | Portfolio | REITs Manager | Stock Short Name | Stock Code | Website |
| Amanah Harta Tanah PNB | Retail, Office | Pelaburan Hartanah Nasional Berhad (PHNB) | AHP | 4952 | http://www.ahp.com.my/ |
| Al-`Aqar Healthcare REIT | Hospital, Nursing College, Hotel | Damansara REIT Managers Sdn Bhd | ALAQAR | 5116 | http://www.alaqar.com.my/ |
| Al-Salam REIT | Commercial Retail, Office, Industrial Purposes | Damansara Reit Managers Sdn Bhd | ALSREIT | 5269 | http://www.alsalamreit.com.my/ |
| AmFirst REIT | Office, Retail, Hotel | Am ARA REIT Managers Sdn Bhd | AMFIRST | 5120 | http://www.alaqar.com.my/ |
| Amanah Raya REIT | Industrial, Office, Hotel, Institutions, Retail | AmanahRaya Investment Management Sdn Bhd | ARREIT | 5127 | http://amanahrayareit.com.my/ |
| Atrium REIT | Industrial, Warehouse, Office | Atrium REIT Managers Sdn Bhd | ATRIUM | 5130 | http://www.atriumreit.com.my/ |
| AXIS REIT | Office, Industrial | Axis REIT Managers Berhad | AXREIT | 5106 | http://www.axis-reit.com.my/ |
| Al-Hadharah Boustead REIT * | Oil Palm Plantations, Palm Oil Mills | Boustead REIT Managers Sdn Bhd | BSDREIT | 5124 | http://www.al-hadharahboustead/ |
| Capitaland Malaysia Mall Trust | Retail | CapitaMalls Malaysia REIT Management Sdn. Bhd | CMMT | 5180 | https://www.cmmt.com.my/ |
| Hektar REIT | Retail | Hektar Asset Management Sdn Bhd | HEKTAR | 5121 | http://www.hektarreit.com/ |
| IGB REIT | Retail | IGB REIT Management Sdn Bhd | IGBREIT | 5227 | http://www.igbreit.com/ |
| KLCC REIT | Retail, Office | KLCC REIT Management Sdn Bhd | KLCC | 5235SS | https://www.klcc.com.my/ |
| Pavilion REIT | Retail, Office | Pavilion REIT Management Sdn Bhd | PAVREIT | 5212 | http://www.pavilion-reit.com/ |
| Quill Capita Trust | Commercial, Carparks, Office, Industrial | Quill Capita Management Sdn Bhd | QCAPITA | 5123 | http://www.qct.com.my/ |
| Sunway REIT | Retail, Hotel, Office | Sunway REIT Management Sdn Bhd | SUNREIT | 5176 | http://www.sunwayreit.com/ |
| Tower REIT | Office | GLM REIT Management Sdn Bhd | TWRREIT | 5111 | http://www.tower-reit.com.my/ |
| UOA REIT | Office | UOA Asset Management Sdn Bhd | UOAREIT | 5110 | http://www.uoareit.com.my/ |
| YTL Hospitality REIT | Hotel | Pintar Projek Sdn Bhd | YTLREIT | 5109 | https://www.ytlhospitalityreit.com/ |
There are four Shariah-compliant REITs, these investments derive their income from business activities that are Shariah-compliant, and excludes business activities that are considered unethical such as dealings with alcohol, tobacco, gambling and non-halal food products.
Source: Bursa Malaysia listing
The four Islamic or Shariah-compliant REITs (i-REITs):
Al-'Aqar Healthcare Reit (ALAQAR) – hospitals and hotels
Al-Salam REIT (ALSREIT) – offices and factories
AXIS REIT (AXREIT) – warehouses, offices and factories
KLCC Property Holding (KLCC) – offices and shops
Though investors could be spoilt for choice in the Malaysian REIT market, when picking REIT stocks, Zaemah said a good starting point is to look at the recent property and real estate trends and how these REITs have been performing over the past few months.
"For beginner investors, I think it's important for them to think about their investment horizon as well: do they want to invest in the long run or just for a short period of time? REITs work better as a medium to long-term investments, they don't act like stocks - where the trader buys and sells almost instantly. For REITs, you'll only start noticing their growth after five to 10 years," she said.
In terms of comparison, Zaemah said REITs are often compared to Fixed Deposits, and the former will typically perform better with returns hitting at least 4%; REITs also perform better than the benchmark Malaysia Composite Index, she said.
How do I invest in a REIT?
If you've invested in stocks before then you'll find that navigating REITs are as easy too, especially because they are listed on our stock exchange, Bursa Malaysia.
Interested in this topic? Stay tuned for the second part to get insights on some of the things you need to be wary about before investing in REIT.
Follow our social media accounts @comparehero.my on Instagram and Facebook to get more investment tips!
Disclaimer: Neither CompareHero.my nor the content on it is intended as securities brokerage, investment, tax, accounting or legal advice, as an offer or solicitation of an offer to sell or buy, or as an endorsement, recommendation or sponsorship of any company, security or fund. The content on CompareHero.my is for general information purposes only and is not intended to be personalised investment advice or a solicitation for the purchase or sale of securities.
Compargo Malaysia Sdn. Bhd. and/or its affiliates cannot and do not assess, verify or guarantee the adequacy, accuracy or completeness of any information, the suitability or profitability of any particular investment, or the potential value of any investment or informational source. CompareHero.my may receive compensation from the brands or services mentioned on this website.