Ever wonder how big brands like Chatime and Burger King manage to have stores wherever you go? It's like they are everywhere. Brands such as these are able to expand their brand and business exponentially through a business concept called franchising.
In a franchise agreement, local entrepreneurs, under certain conditions, are permitted to carry the brand and sell products and services related to a particular brand, without actually owning the brand. This has several benefits for both parties. Franchising allows multinationals to expand their business and brand throughout the world with minimal investments and with little worry about local corporate structures. Additionally, it grants local entrepreneurs the recognition of a global brand and easy access to benefits and services that are normally only affordable for large companies.
Starting a business through franchising is becoming more and more common in Malaysia. It can be a good way to reduce the risks commonly associated with start-ups. The Malaysian government has put out an ambitious target for the franchise industry to contribute 9.4% to gross domestic product by 2020. It aims to make Malaysia emerge as a leading franchise hub in the region.
Deciding which franchise you'll go with is an important decision. It is critical to have a thorough understanding of everything there is to know about the particular franchise you aim to join. With a little bit of research, you can spot a bad franchise offer a mile away. We've assembled a handy list with the best things for you to do to help you start your own franchise.
Related: What is Franchising?
1. Do a survey
So you've decided to start a franchise, great! The first thing to do is to find out if there actually is demand for your intended product or service. You'll operate like a regular business, so that means you will have competitors. On top of that, franchises don't usually come with an exclusive territory. Which basically means that apart from competing with other businesses, you could also be competing against other franchisees with the same brand.
It is therefore recommended to do some market research and conduct a survey. Do people actually want another outlet like this? Are they familiar with the brand? What is the competition like? Those are all important questions that can provide you with invaluable insights regarding the territory and customer base being offered.
Related: Starting A Business In Today's COVID-19 World – Yay Or Nay?
2. Attend franchise events
After you've confirmed that there is adequate demand, you might first want to get a general idea of what you are getting into. A good way to get a feel your possibilities is to attend franchising events. These events are generally organised by franchisors looking for franchisees, franchise mediation companies, or franchise regulatory bodies.
During these events, you can network with representatives of these three parties and see what options there are for the location that you had in mind. Be careful, though, as the franchise stalls are generally manned by sales people who will try to convince you that their franchise is the best choice.
But if you can handle that, a franchise event is a great way to get your feet wet. If you hadn't already, this might be a good time to zero in on a particular business sector.
3. Do a web search
Once you have found a suitable business sector, it's time for due diligence. In order for you to determine which franchise offer is the best within your desired business sector, you will have to do a lot of research. To make it a little easier for you, we've listed a few of the most important aspects you should take into account when comparing franchise offers.
Initial entry fee
Royalties
The percentage of annual sales paid to the franchiser
Contribution to shared services (advertising)
Software rental
Equipment maintenance
Audit
Administrative services
Initial inventory
Store construction expenses
Most of this info should be public knowledge and can predominantly be found in the franchise offers that franchisors publish on their website. Once you have collected all this information it's time for your first comparison. Compare all franchise offerings within your sector and eliminate the ones that are outside of your budget or that are unavailable in your location.
That should narrow your list down quite a lot. Ideally, you would now have 4-5 suitable franchise offers remaining. Next, conduct a thorough business analysis of the companies that remain.
Get as familiar with these businesses as if you would own them. If the companies are publicly listed you should have all the information at your fingertips. Annual reports, financial statements, market challenges, future expectations - everything is relevant. Pay special attention to percentage figures on franchise turnover. If most of the new franchisees default within a few years, then you are most likely taking a bad deal.
A good way to interpret all this data is through key performance indicators (KPI's). A quick online search will tell you the most important KPI's for your particular industry. If you have no business experience or if you are struggling, hire an accountant to help you sort this out. A thorough background check can be invaluable if it prevents you from taking a bad franchise offer.
4. Visit the franchises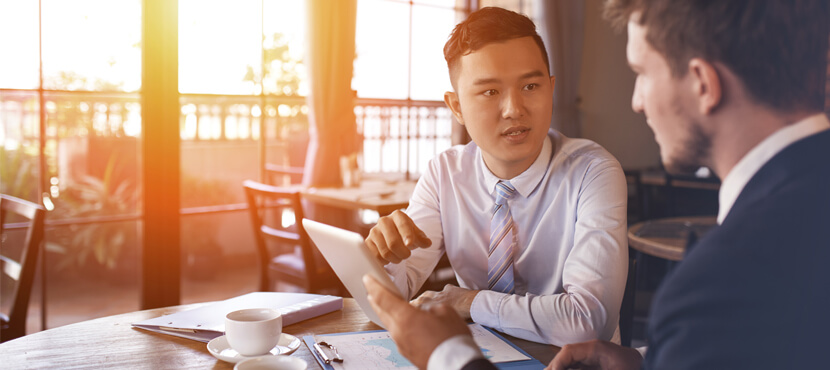 Now that you have a thorough understanding of all these businesses, it's time to get out there and check things out for yourself. Get a feel for the places you visit. You might have visited a McDonald's 100 times in your life, but you will perceive it very differently if you go there with the intention to scout a potential business.
The goal is to get a feel for the day-to-day operation. How is the personnel managed? What is the average waiting time? Is it crowded at peak hours? What if that extremely easy-to-operate restaurant chain with guaranteed profits turns out to be a dump that stands empty half the day? The quickest way to find out is to go see for yourself.
If you are persuasive, you might even get the local manager to spill the beans about the inner workings of the franchise, as they are not always happy with their franchise agreement.
5. Talk to former franchisees
Talking to a former franchisee of your target franchise can be incredibly valuable. They have a load of experience that you can benefit from as it relates to running this particular franchise business. What are the pitfalls? Are there any problems with the business model? And most importantly, why did they quit?
6. Consult with the Malaysian Franchise Association (MFA)
In the early 1990's the Malaysian government identified high franchise rates as a strong economic driver. As a reaction, the MFA was created by the Malaysian government to help create a franchise-friendly economic environment. They organise events, support franchisees and offer training courses that help franchise entrepreneurs make their businesses a success. They can be a great resource and aid when you are trying to get your business off the ground.
7. Ask consultants or lawyers
Apart from consulting your own lawyer, you can also consult with an independent franchise consultant. These are usually lawyers who specialise in franchise agreements. These lawyers can provide excellent insights that your regular lawyer might miss.
Alternatively, the franchisor might have an in-house franchise consultant that aids prospect franchisees with the legal side of getting their business up and running. You typically don't pay a fee, as the consultant will get a cut from the franchisor if you sign up.
8. Draw up your business plan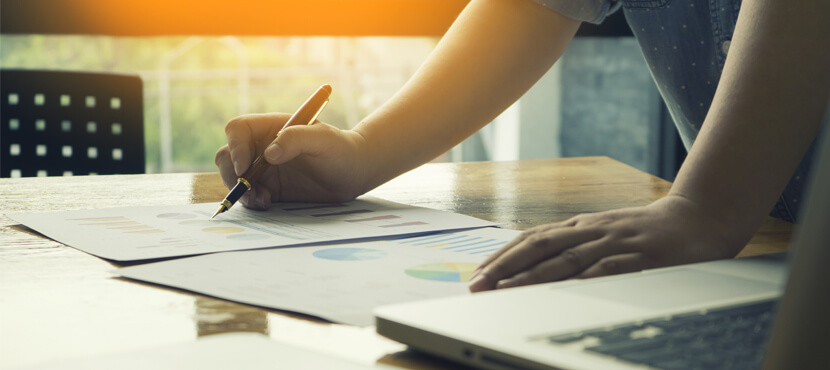 By now, you should ideally know which franchise you are going to join. It is time to draw up your business plan. A business plan is a written description of your business's future. This document will basically be the blueprint of your company. If you need external financing, a strong business plan can persuade prospect investors to supply you with capital. Apart from that, it can be a guideline for your first few years of operation.
Writing a good business plan is exceedingly difficult because you will have to make estimates about the future performance of your business, which is subject to a lot of uncertainty. Be conservative in your revenue and profit estimates and include a broad scenario and risk analysis to cover all your bases. How to truly write a great business plan is probably beyond the scope of this article, but don't forget that your franchisor can be a great help with this. They will likely have a model business plan from which you can start.
Additionally, the franchisor most likely has a lot of data from other franchisees which, if interpreted properly, can help make your own revenue estimates more realistic.
During this step, you might even conclude that your proposed business is actually not as viable as you previously thought. Which is completely fine, it's better if you find out now than after you started your business. To help you get started, we've included a list of areas that are essential in any business plan:
General company description
Operational: overview of products and services offered / personnel/hours / suppliers
Marketing: branding strategy / customer engagement / marketing mix analysis
Legal: Analysis of legal environment/tax implications / proposed business form
Financial: capital needs / break-even point / revenue estimates / pro forma financial statements
Liability measures / Insurance structure
9. File your franchise agreement
Once you have done all the above, and you are still confident you want to go forward, it is time to officially file your franchise. In order to validate your partnership with the franchisor, you'll need to sign and register a franchise agreement.
All franchise agreements must be registered with the Franchise Registry. A franchise agreement needs to contain the following things:
The name and description of the product and business under the franchise.
The territorial rights granted to the franchisee; 20 Laws of Malaysia ACT 590.
The franchise fee, promotion fee, royalty or any related type of payment which may be imposed on the franchisee, if any.
The obligations of the franchisor.
The obligations of the franchisee.
The franchisee's rights to use the mark or any other intellectual property, pending the registration or after the registration of the franchise.
The conditions under which the franchisee may assign the rights under the franchise
A statement on the cooling off period as provided in subsection
A description pertaining to the mark or any other intellectual property owned or related to the franchisor which is used in the franchise
If the agreement is related to a master franchisee, the franchisor's identity and the rights obtained by the master franchisee from the franchisor
The type and particulars of assistance provided by the franchisor
The duration of the franchise and the terms of renewal
The effect of termination or expiration of the franchise agreement
As you've seen, starting a franchise requires a lot of preparation. Be smart about it and do some research before you jump head first into the franchise business. It will most likely increase the chance of your business being a success.
Related: 50 Low Cost Franchises In Malaysia You Can Join Right Now
CompareHero.my strives to empower Malaysians with financial literacy and the tools to make better financial decisions in life. Find and compare the best credit cards, personal loans, travel insurance and car insurance on CompareHero.my today.
About the writer
Jesse is a Guest Writer at CompareHero.my. A business student with a passion for finance and football, he is interested in new cultures and stepping out of his comfort zone.
Disclaimer: Neither CompareHero.my nor the content on it is intended as securities brokerage, investment, tax, accounting or legal advice, as an offer or solicitation of an offer to sell or buy, or as an endorsement, recommendation or sponsorship of any company, security or fund. The content on CompareHero.my is for general information purposes only and is not intended to be personalised investment advice or a solicitation for the purchase or sale of securities.
Compargo Malaysia Sdn. Bhd. and/or its affiliates cannot and do not assess, verify or guarantee the adequacy, accuracy or completeness of any information, the suitability or profitability of any particular investment, or the potential value of any investment or informational source. CompareHero.my may receive compensation from the brands or services mentioned on this website.