Want to travel to more places for FREE? Take advantage of a frequent flyer programme. We compare four frequent flyer programmes most commonly used by Malaysians to help you get the most from your travels.
How to decide the best frequent flyer programme for you
Frequent flyer programmes have different features which means it may be hard to decide which would be best suited for you. First, be familiar with each programme's features and benefits so you know which will give you the most value. For example, you can compare various frequent flyer programmes based on:
• Points earned
• Types of rewards available
• Points validity
• Membership level or tiers
• Partners
Let's find out which is the most rewarding frequent flyer programme so you can score more free flights.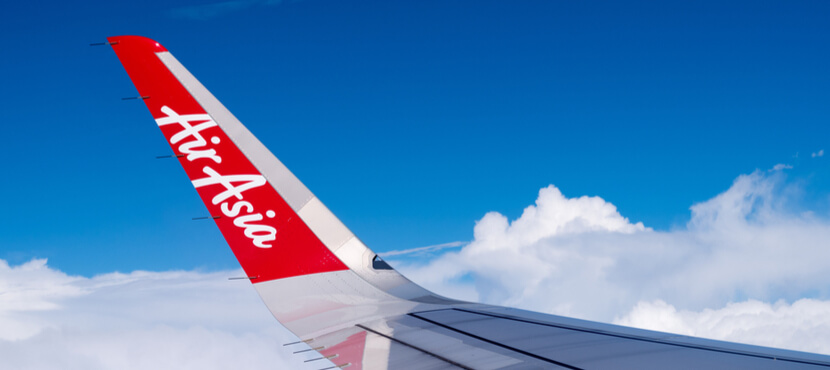 If you want to score points faster, this is the frequent flyer programme for you to consider. FFP has a unique membership system that allows you to earn BIG Points based on the amount spent and chosen fare type, instead of the distance of your flight. The more you fly, the faster you will progress through our membership statuses, which allows you to earn more BIG Points faster and easier! This ultimately means more free flights! Based on your flight activity in the previous 12 months, you will then be categorised into one of the four membership statuses which are Red, Gold, Platinum, Black. Below is the breakdown for each status based on the number of one-way flights you have travelled on.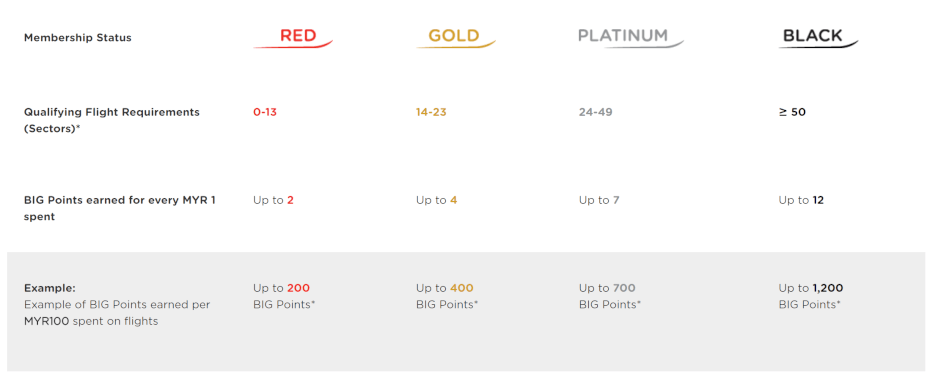 So this means the higher your membership status, the more BIG Points you will earn for both Low Fare and Premium Flex/Premium Flat Bed flights.
The type of fare chosen also has an impact on your earning power. Low Fare flights won't give you as many BIG Points as the Premium Flex or Premium Flat Bed. But when you choose a Premium seat, you get equally rewarded for it with more BIG Points. But it is good to know that you will still get to earn BIG Points even for low fare flights which is not the case for most frequent flyer programs.
You earn BIG points for every RM1 spent including add on products such as meals, baggage allowances, hot seat selection, AirAsia Premium lounge access and Xpress boarding and more following the fare type. Promo fares are excluded.
The best part is, you can also earn BIG points from other ways through:
And that's not it, you also get extra perks when you are an FFP member such as:
24-hour priority redemption for FREE SEATS campaign
Redeem flights with up to 90% savings during their monthly member-exclusive Final Call Sale (first Monday of every month) and their Final Call Sale X (third Monday of every month)
Up to 70% savings on flights with AirAsia BIG Fixed Points that is based on the travel time of your flight
Special offers during your birthday month
Membership is free and you get all of the perks mentioned above, click here to join now.
See also: Everything You Need to Know About AirAsia's New Freedom Flyer Programme
2. Enrich, Malaysia Airlines

This is a frequent flyer programme by Malaysian Airlines and it is affiliated with the oneworld Alliance. oneworld Alliance is one of the largest global airline alliances, consisting of 15 member airlines and 30 partner affiliates. This means that you can earn Enrich miles when you fly with Malaysia Airlines and also oneworld member airlines.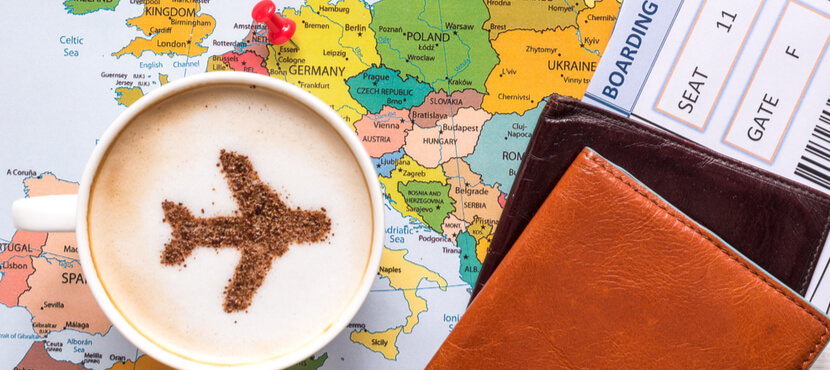 It is free to become a member of Enrich and there are four levels of membership which are Enrich Blue, Enrich Silver, Enrich Gold and Enrich Platinum. Miles earned will be determined by the qualifying fare category purchased, the flight distance and your Enrich tier status. However, there are certain flights which are not eligible for you to earn Enrich miles. You can also earn Enrich miles when you use the products and services of Enrich partners for example participating hotels, car rental, credit card, telecommunications and more. Enrich miles will stay valid for the year in which it was earned, plus additional 3 years. It will expire at the end of the month of the third year.
There are 3 ways for you to use the points – flight redemption, flight upgrade and with participating partners. But do take note that although you will be collecting Enrich Miles when travelling on oneworld member airlines, Enrich Miles redemption is only applicable for Malaysia Airlines flights.
3. KrisFlyer Miles, Singapore Airlines

KrisFlyer frequent flyer program is free and has benefits such as priority boarding, lounge access, increased baggage allowance and upgraded fares. KrisFlyer also has hotel partners, rental car partners, telecommunications partners and cruise holiday deals where you also get to collect KrisFlyer Miles.
The amount of points you earn when it comes to flights will depend on the booking class and distance travelled. But do take note that some flights are not eligible for points earning. Krisflyer Miles has a validity period of three years from the point of accumulation. But if the miles were earned from a contest then it will only be valid for one year.
4. Malindo Miles, Malindo Air
It is free to join Malindo Miles, but points earned expire 3 years from the date of points accumulation. There are 3 tiers which are Silver, Gold and Platinum.
The downside to Malindo Miles is that promotional fares do not qualify for miles. So you only get to collect Malindo Miles on normal fare tickets. Remember that FPP allows you to collect points even for low fare tickets on AirAsia. Aside from that, Malindo Miles has the least perks.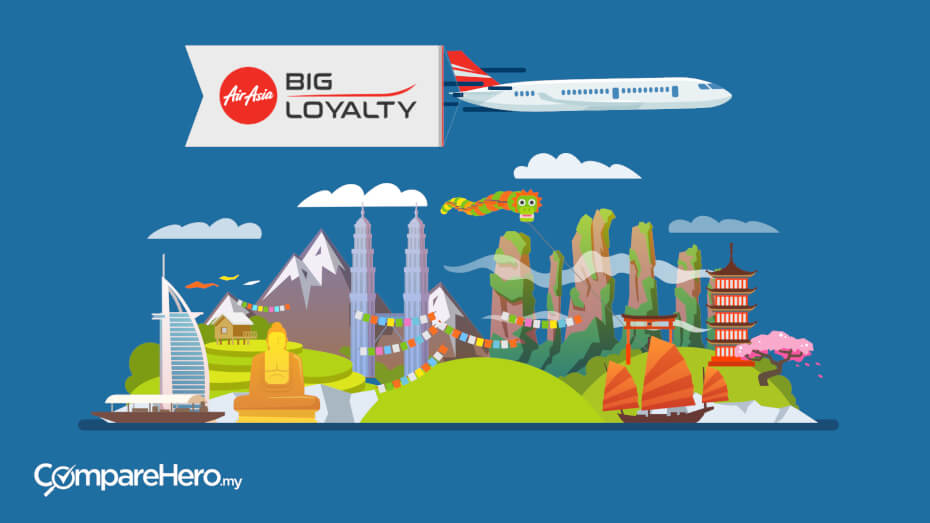 Conclusion
Let's do a quick recap and compare all four frequent flyer programmes discussed above to see which programme actually gives the best value.
Features

Freedom Flyer Programme - AirAsia

Enrich - Malaysia Airlines

KrisFlyer Miles –Singapore Airlines

Malindo Miles – Malindo Air

How points are earned
Depends on flight frequencies and amount spend instead of distance travelled
Depends on membership tier and distance travelled
Depends on membership tier and distance travelled
Depends on membership tier and distance travelled
Extra features
-priority for free seats campaign

-redeem flights with up to 90% discount

-more savings with AirAsia BIG Fixed Points

-Lounge access for Platinum and Gold members

-Additional baggage allowance for Platinum and Gold members

-Lounge access for Gold members only

-Additional baggage allowance for gold members only

Gold and Platimum members gets additional baggage allowance
Points transfer
No
Yes
No
No
Partners
Yes
Yes
Yes
No
Points validity
BIG Points will remain valid with at least one earning or redemption transaction every 3 years
3 years
3 years
3 years
As you can see, FFP is the only frequent flyer programme from the list that allows you to carry forward your points, but this is provided at least one transaction is made every 3 years. All the other frequent flyer programme points expire after 3 years. Aside from that, AirAsia FFP program awards points based on flight frequencies instead of the distance travelled which makes the points earning mechanism easier and faster
Yes, there is no free lounge access for members unless you buy the premium flex or premium flatbed ticket, but the fact that you earn points faster is more worthwhile because you will get more free flights.
Which is why we believe the Freedom Flyer Program from AirAsia deserves special acknowledgment because of the earn structures, the exclusive previews for AirAsia BIG Members, and the more savings opportunity when redeeming for a flight.
| | | |
| --- | --- | --- |
| | Unlimited access to Plaza Premium Lounges in KLIA & KLIA2 | |