Ever felt you were overcharged or shortchanged from your purchases? Find out how to get refunds or where to submit complaints. Read on to learn more about the types of consumer rights in Malaysia so you can be a smart and savvy shopper!
What are your consumer rights in Malaysia?
It's important to be aware of your rights as a consumer so you know what you are entitled to from getting refunds for faulty or dangerous goods to not being overcharged by unscrupulous traders.
If you are not satisfied with the price or even quality of goods and services you received, you can lodge a complaint with the Ministry of Domestic Trade, Co-operatives and Consumerism. As a consumer, you are protected under the Consumer Protection Act 1999.
This applies to online purchases too, as online trading (think Instagram, Facebook and online stores) are required to be registered with Suruhanjaya Syarikat Malaysia (SSM), and must adhere to rules of trading in Malaysia. Find out more about your rights are as a consumer below:
Malaysian consumer rights for claims and refunds
As a consumer, you have the right to receive fair judgement which includes compensation for your purchase of good or services received which had a misleading trade description, was of poor quality or if you received unsatisfactory services. You can submit a claim for compensation to the Tribunal For Consumer Claims Malaysia which is part of the Ministry of Domestic Trade and Consumer Affairs Malaysia. The procedure to submit a claim is as follows:
File for a claim by filling up Form 1 which is available at all Tribunal branches or can also be downloaded from the E-Tribunal portal. Take note that a filing fee of RM5.00 is to be paid to file Form 1.
You will need to serve the trader whom you are filing for claims from with Form 1 then both parties will need to attend a hearing of the claim on a date fixed by the Tribunal.
When the claim is settled with the consent of both parties, the Tribunal will issue an agreed Award (all Tribunal orders are known as Awards). This can be in the form of money paid to the complainant to compensate for any loss or damage, or Awards for the goods to be re-supplied.
There is a monetary limit under the law that states that you can only make claims that do not exceed RM25,000. Compensation is not given by the Tribunal, but traders will be ordered by the Tribunal to give the compensation.
Aside from that, make sure you keep all types of documentation pertaining to your purchase or service received from the trader which you are seeking claims from as it will be required for evidence purposes. The usual evidence which will be required are receipts, invoices, advertising materials, flawed products and brochures or any other type of documents or materials which would help the case of the complainant.
Anti-profiteering and price-controlled items in Malaysia
If you feel an item you purchased or service received was ridiculously priced, submit a complaint immediately. As a consumer, you have the right to reasonable pricing of goods.
Anti-profiteering is an activity covered by the Price Control and Anti-Profiteering Act 2010. It is a law that protects consumers from excessive profiteering which means the act of charging consumers an unreasonable price with the intent of making as much profit as possible at a time or situation which gives the traders an advantage. For example, overcharging the price of chicken during festive seasons, such as Hari Raya or Chinese New Year; and overcharging for face masks during the Haze season.
Aside from that, under the Control of Supplies Act 1961, there are goods that are declared as controlled items. Be aware of items that are under the price-controlled item's category so you don't get conned into paying more than you have to. Items like chicken, eggs and sugar are always put under the list of controlled good during the festive season to protect consumers from traders who try to take advantage by increasing the prices of such items.
The ceiling prices which have been set are always released right before the festive season, so pay attention to the news to know what the ceiling price for the controlled goods are. Traders are not allowed to charge higher than the ceiling price set by the government.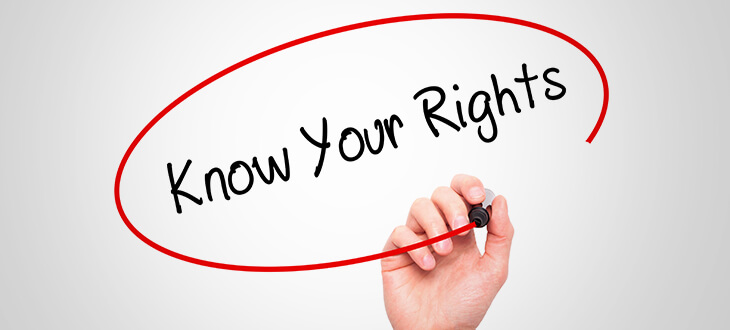 Malaysian consumer rights for information
Did you know that all shops and traders are required to display the price of items or services they offer? There is a regulation pertaining to price tags which states that they must display price tags of all items they sell.
Aside from the right to having information such as pricing, you also have a right to have information about the items or services offered. If you encounter misleading advertisements, mislabelling or misleading price tags, you can complain via the eAduan System or call the toll free number 1-800-886-800.
On a final note, it is advisable for you to file a complaint regarding your unsatisfactory purchases or services received instead of blasting it through social media. A few likes and shares won't help your case, and even with the off chance it goes viral, you still haven't gotten your money bank.
Exercise your rights as a consumer and submit your complaints via the right channels and help your fellow consumers from suffering the same experience.
Want to save more money when you shop? Get a credit card that will give you cashback, rewards and discounts to help you with saving more. Compare the best credit cards for free on CompareHero.my and be on your way to more savings!
Save