In case you missed it, some news outlets have been reporting that you can now check if you have unclaimed money kept by the government. It's not an entirely new thing and it has been around for a few years, but many people don't know about it.
It's estimated that up until now, there is around RM8.75 billion worth of unclaimed money being kept by the government. Where does this money come from, you ask? Anywhere, actually!
This amount of money is an accumulation from bank accounts that were left dormant, unpaid salaries, insurance, and so on.
There's a government portal just for this
The government body that is in charge of handling this is Jabatan Akauntan Negara, also known as the Account General's Department. They came up with an online system, known as e-Gumis (which stands for Electronic Government Unclaimed Money Information System) to facilitate the checking and claiming of money from the government.
If you're wondering how to use this system, here's a short guide for you:
Step 1: Go to the e-Gumis website and create an account
Click here to browse the website. You can switch between Bahasa Malaysia and English. You'll find the registration button on the top right hand corner. When registering, you'll need to provide your full name, IC number and e-mail address as well.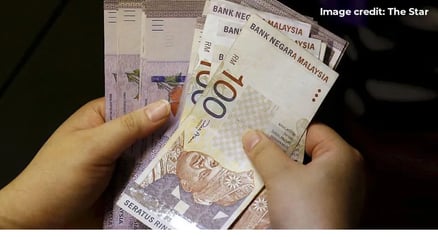 Step 2: Login after you've made your account
Click on the login button on the top right hand corner of the same page, and you should see this page:
Step 3: Update your information
Once you're on you will have to input some extra info such as your address.
Step 4: Click on the button that says "Click Here To Search For Unclaimed Moneys"
Step 5: Search for your IC number
If you do have any money here, the amount and details will appear in a list. If you don't, it will just be blank.
Found some money? Great!
Step 6: Tick the box for each amount you want to claim and click 'Proceed To Application"
Step 7: Click the 'Add payee' button at the bottom of the page
Step 8: Input your details
The payee is the person the payment will be made to, so in this case, it will be you. Once you've put in all your information, click next.
Step 9: Upload the supporting documents
You'll need to prove that they're paying to the right person, so you have to upload some documents such as your IC and bank statement. Check which columns are marked 'Mandatory' and upload the documents required in those columns only.
Step 10: Click Submit
Tick the last two boxes which are essentially the terms and conditions (but make sure you read them first) and then hit the 'Submit' button.
And you're done! You'll see this image stating that your application has been received. You'll be notified later when the payment is made to you.
Before you exit, you can scroll down and click the 'Print' button' to download a copy of the receipt for your own records.
What else do you need to know?
Now that you've sent in your application, you can patiently wait till you hear back from them. And in the meantime, here are a few things you should know:
It can take a few months for you to get your money back
You can only check two IC numbers per day with one account
An e-Gumis account that's been inactive for 6 months will be shut down
If you do find you have unclaimed money, it's good to claim it since the money being there is a waste and can't be used by anyone otherwise. On the other hand, that money being claimed and spent will help the economy. So, hopefully you do find some extra cash when you log in.