Ever had one of those days when you're just too busy to grab lunch or can't be bothered to cook dinner after a long day at work? Why not treat yourself to a food delivery? Well, have no fear as there are plenty of tasty food delivery options out there with the best value that will keep both your bank account and your tummy happy!
Food Matters
Enjoy the convenience of having delicious meals with a healthy twist delivered directly to you from as low as RM10 per meal! There are plenty of delicious dishes from the Nasi Lemak and Ayam Penyet to the exotic Moroccan Meatballs with Couscous Pilaf.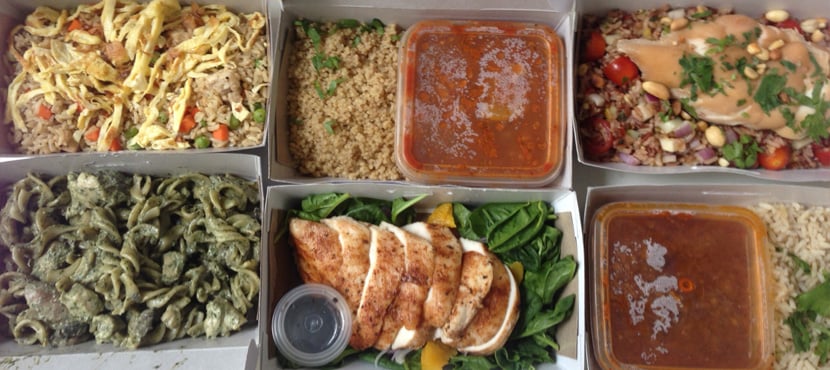 Prices for their food delivery service starts from RM56 per month for 4 meals which would be RM14 per meal. But if you were to subscribe for a whole month, it costs RM200 for 20 meals and that works out to only RM10 per meal. That's a pretty good deal!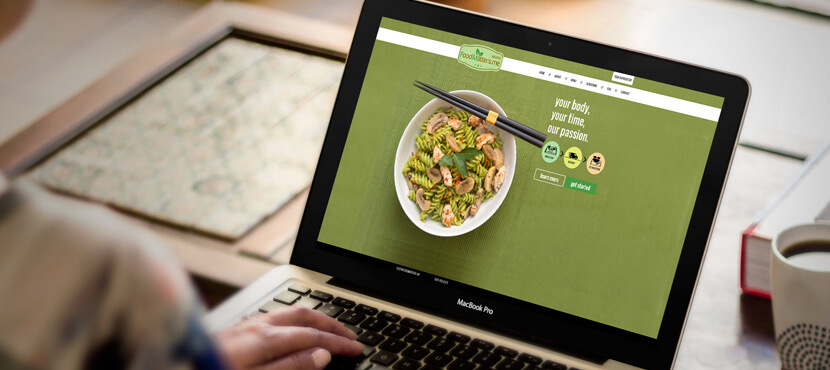 Price: 3.5/5 stars
Variety: 3.5/5 stars
Coverage area: 4/5 stars
Pros: The more you order, the cheaper it will be
Cons: You will need to commit to a longer package to get better deal.
Website: http://my.foodmatters.me/
Food Tapau
If you can't decide between Asian or Western food, why not go for fusion cuisine? Food Tapau has options such as Spaghetti with Spicy Chicken Thai Basil to White Rice with Stir Fried Beef Tenderloin Teppanyaki, and more! Prices range between RM8-RM15 per meal and they offer different options daily for you to choose from. Delivery is free and no minimum order if you're located within the KL city centre, but there are delivery charge for other areas.
Price: 4/5 stars
Variety: 3.5/5 stars
Coverage: 3.5/5 stars
Pros: Unique food options
Cons: If you're not located within KL city centre there are extra charges, limited order slots
Website: https://www.instagram.com/food_tapau/
17kitchenKL
For all you nasi campur fans, you now don't have to step out of the office to get your rice fix! For only RM8, you'll get the convenience of having it delivered right to your doorstep. Aside from the usual rice and condiments, 17kitchenKL also offer pasta dishes and Western food like Chicken Schnitzel and Shepherd's Pie on certain days. The food options are uploaded daily and it's something different everyday. Free delivery within KL city centre and RM2 delivery charge for other locations.
Price: 4/5 stars
Variety: 3.5/5 stars
Coverage: 3.5/5 stars
Pros: Free delivery for KL, minimum delivery charge for other locations.
Cons: Wide delivery slots between 11:30 - 2:00, which means you may have to wait for your lunch.
Website: https://www.instagram.com/17kitchenkl/

Yumcious
Yumcious offers a variety of choices ranging from Chinese, Malay, Western, and even Vietnamese cuisine! We recommend the Homemade Free Spiced Orange Pulled Chicken Wrap, but there are plenty of other options from their chef partners that caught our attention too.
Prices start from RM7.50 and delivery is free, but do take note that there is a minimum order of RM15. However, they currently only deliver to central areas of Kuala Lumpur, but they will be expanding to more areas soon. KL folks, if you sign up now you'll get 20% off your first purchase.
Price: 4/5 stars
Variety: 4/5 stars
Coverage area: 3.5/5 stars
Pros: Variety of food options from different cooks and free delivery.
Cons: Only available within KL city centre for now and there is a minimum order.
Website: http://yumcious.com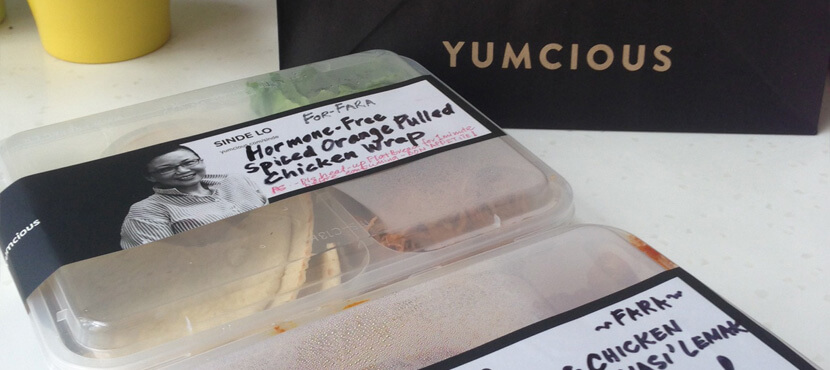 Running Man
Whether you're craving Ayam Penyet, Char Kuey Teow or Japanese food, Running Man will get it for you. But you'll need to key in your location as the available food options will be limited according to your location. How Running Man works is that you will be charged 10% from the price of your meal as the delivery charges.
So for example, you'd like to order Penang Char Kuey Teow priced at RM12.90, the delivery fee will then be RM1.29. There's no minimum order and we think the 10% delivery fee is fair for the convenience. Running Man can also deliver your meal within 1 hour or during a time slot of your choice.
Price: 4/5 stars
Variety: 3.5/5 stars
Coverage area: 3.5/5 stars
Pros: No minimum order, you can choose delivery time slot.
Cons: Pricier compared to other food delivery which offers packages.
Website: http://www.runningman.my/
See also: The Best Dining Credit Cards in Malaysia 2016