Personal finance can be a confusing topic, especially with the number of business jargons. But listening to an expert talk about all things finance while giving you guidance can make your journey to financial literacy much easier to navigate. These talks are more commonly known as a podcast.
Recently podcasts have grown at an exponential rate. Spotify even reported that podcast consumption across the board has nearly doubled since the pandemic forced us indoors. One topic that carried this statistic is around personal finance. Whether you're looking for more technical advice in the stock markets or how to better manage your properties, there will be an option for you.
But on the Internet today, there are hundreds, if not thousands, of finance-related podcasts there. So we did the work and helped you narrow it down to the top 5 personal finance podcasts in Malaysia.
1. BFM 89.9
A little fun fact about BFM is that they are an independent radio station that was established to cover all business topics. Including the stock market, corporate personalities, news headlines, and the economy of the country. They have such an established brand in Malaysia, so much so that you can expect to hear some of the best people in their industries on air.
Because BFM has so many programmes, here are the top 3 that are related to money and personal finance:
Breakfast Grille
Kick start your day with BFM's controversial podcast. The Breakfast Grille is where you'll get the no-filter commentary and catch a glimpse of the minds of business leaders, policymakers, and directors. Way to get your mind fired up for the rest of the day, huh?
Ringgit and Sense
This is the go-to for most Malaysians. Ringgit and Sense educate the public about personal risk profiles, retirement planning, realistic investment horizons, loan knowledge, and insurance altogether. This show also gives you some alternative investment methods and ideas as to how to manage your money.
Market Watch
As you can tell, Market Watch is everything about the stock markets. It's the programme where they talk about the latest investment insights and market analysis from both local and foreign markets.
If you're on a busy schedule and don't have the time to check in with your investments often, this is a great way for you to keep yourself updated with market conditions. It's extremely helpful and informative to any investor or businessperson in Malaysia.
2. The HUSTLR
Run by Jeremy Ong, the HUSTLR podcast pivots on everything about the entrepreneurial journey. Jeremy is a business owner and a founder of several online businesses, giving him the credibility to talk about this subject.
Jeremy started this podcast along with his business partner Sim Li with the initiative to help other Malaysians build their own businesses and adapt to the digital tide. Occasionally, they will also have other entrepreneurs discuss topics on personal finance, dropshipping, starting a business, digital marketing, and other business-related topics.
The essence of this podcast is that it will give you an idea as to how a business goes from a startup into one that is considered a market leader.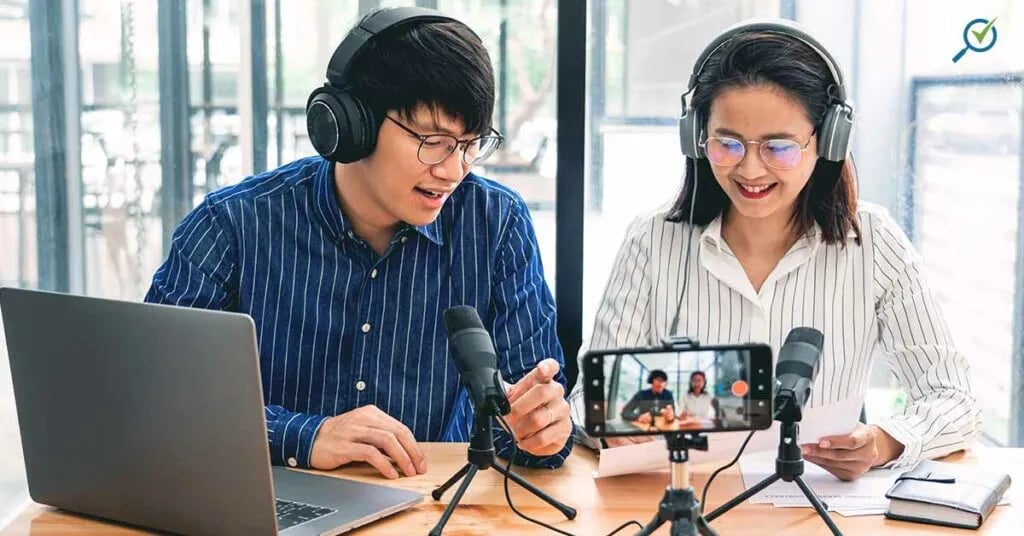 3. Iherng Podcast
The real estate section of investing is quite another world of its own. It's much more than just buying and selling. There are the little intricacies that happen in between that might affect a buyer or a seller's decision. Even more, is the amount of cost that could be raked up if you aren't aware of other alternatives.
The Iherng Podcast is especially targeted at those who are looking to buy their first homes in Malaysia. This podcast discusses every related to real estate from how to get a loan approved to how to look for tenants when you decide to rent your property. If you're looking for answers to a rather uncommon question, this is the podcast for you.
4. MyPF
Hosted by Catherine, she calls herself Cat, MyPF describes finance as the most significant driver in our lives. MyPF has since become a leading award-winning financial education platform to help everyday Joe(s) and Jane(s) grow their own finances.
In addition to podcasts, MyPF also helps Malaysians connect with licensed financial planners and offer a diverse range of tools as a solution for your financial issues. The list doesn't end, they also organise events in different communities. But one thing that is constant among all that they do is their vision to increase financial awareness.
5. Brown Guy Talk Finance
Brown Guy Talk Finance came from a licensed financial planner based in Malaysia. He goes by the name of Yuvarajan Periyan. His mission when starting this podcast is quite simple — Educate clients and develop financial literacy to achieve their personal goals.
It may sound quite similar to other podcasts but this Yuvarajan really places the focus on the younger generation. With this in mind, you can expect all the business jargons to be eradicated into Layman terms everybody understands. Speaking in terms of statistics, Yuvarajan aims to disrupt the reported 84% of financially illiterate millennials.
This podcast is perfect especially for those who want to feel like they're talking to a friend.