If you are a student with a legit student card from your school, college or university, there are so many deals you can enjoy to save money including shopping, dining, entertainment, and transportation. We all know being a student is all about staying on a budget and these exclusive deals will definitely help you to do that!
Some of the deals here involve KADS1M debit card, which is only for eligible students to get RM250 assistance from the government via Bank Rakyat. The 1Malaysia Student Discount Card, or as it is fondly known, KADS1M, was established by the Ministry of Domestic Trade, Cooperatives and Consumerism Ministry (KPDNKK) with the objective to help alleviate the expenses of students in institutions of higher learning (IPT) public and private sectors across the country.
Dining Deals For Students In Malaysia
1. Kenny Rogers
Are you a grilled chicken lover? You can get 25% discount on your total bill from Monday to Friday (between 2 pm to 6 pm) for a late lunch or an early dinner! Take note that deal is not valid during public holiday. Remember to present your student card in order to enjoy this deal.
2. Seoul Garden
You can find grilled and steamboat buffet at any of the outlets in Malaysia for cheaper lunch and dinner deals with your student card. However, the pricing differs across its outlets, for example, you can get a lunch buffet at RM37 in Paradigm Mall and RM32 for the same deal in Gurney Plaza, Penang.
Check out the pricing for all outlets here. This deal is valid during public holiday or weekend.
3. Bar.B.Q Plaza
You can get 20% discount off your bill from 10.30am to 5.00pm every day with your student card at any of the outlets of Bar.B.Q Plaza. If you want to enjoy dining here, call up your friends or family members so you can order more and share the foods later on.
4. Tony Roma's
For students, you can order a break time set at only RM12.60, with 7 main dishes to choose from: barbeque 1/4 chicken, chicken tenderloin platter, fish & fries, chicken BBQ sandwich, white BQ chicken, spicy chicken pasta, Tony's Asian salad with grilled chicken, chicken Caprese pasta, mojo chicken, and roasted chicken.
You can enjoy this deal by presenting your student card between 3.00 pm to 6.00 pm (every Monday to Friday).
5. KFC
IF you have a KADS1M, you can head to KFC (everyone's favorite fried chicken place) for a set meal not exceeding RM20 and get 5% off by presenting your card.
6. The Chicken Rice Shop
You can order a special student meal at only RM17.50 nett that includes:
2pcs Nyonya Pai Tee
Personal Portion of Chicken (Steamed/Roast/Soy Sauce)
Pak Choy with Oyster sauce or Ipoh Bean Sprouts (regular)
1 Bowl of Chicken Rice
Soup of The Day
Rainbow Delight Dessert
1 12oz Soft Drink
This offer is valid at all outlets in Malaysia except for the one in KLIA2 until 31 December 2017.
7. Pancake House Special
Enjoy 10% discount off any ala carte menu items with your KADS1M card such as its Cookies n Cream Pancake, Cheese Pancake, Golden Brown Waffle or Pan Chicken Special Set. If you feel like a having a fancy brunch or lunch, you know where to go for a good waffle or pancake now!
IT Gadgets Deals For Students In Malaysia
1. Thunder Match Technology
This offer is for KADS1M cardholders only. You can enjoy up to 20% discount on computers and accessories at any of the outlets till the end of this year. If you are planning to get an upgrade, now will be a good time before you miss the deal.
2. NCom IT Solution
You can get 10% discount on computer accessories and computer repairs by showing your KADS1M at any of NCom IT Solution outlets.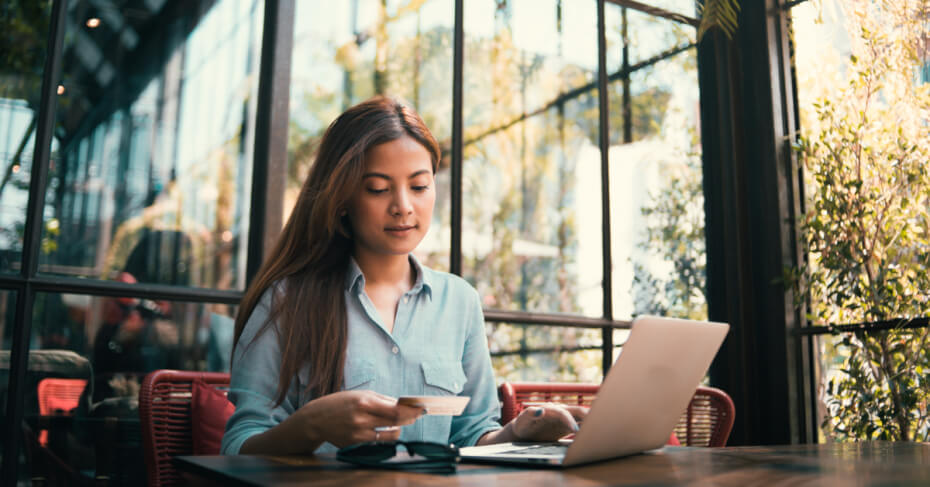 Movie Promotions And Entertainment Deals For Students In Malaysia
1. Golden Screen Cinemas (GSC)
You can enjoy cheaper movie ticket price from RM7 to RM11, depending on the locations and outlets. By presenting your student card to the counter, you can enjoy this deal every Monday through Friday for movies screen before 6 pm.
2. TGV Cinemas
Student cardholders can enjoy RM10 movie ticket deals every Monday through Friday for movies screening before 6 pm.
3. MBO Cinemas
Enjoy movies at only RM9 if you use your student card for movies before 6 pm every Monday to Friday.
4. Redbox Karaoke
Enjoy up to 50% savings when you show your student card at any of the Redbox outlets in Klang Valley or Penang during Early or Happy hours.
5. Loud Speaker
From 1 pm to 7 pm every Monday to Friday, you can enjoy special student price at RM9 with your student card.
6. Neway Karaoke
You can get second head count charge for free if there are two of you with student cards for a good karaoke session.
7. The Lost World Of Tambun
Get 10% discount on maximum 6 tickets per day to have a great time at the water theme park in Ipoh by flashing your KADS1M.
Flights & Transportation Promotions For Students
1. AirAsia
In 2015, AirAsia signed a signed a memorandum of agreement (MoA) with 20 public universities in Malaysia to introduce a special package known as Public Air Travel Warrant (WPUA).
For one price only, students and staff under the WPUA programme are entitled to:
• FREE 40 kgs of baggage allocation for all AirAsia X flights (economy and business class)
• FREE 20 kgs of sports equipment allowance for AirAsia and AirAsia X flights
• FREE selected in-flight meal
• FREE selection of seat including 'hot seat'
• FREE usage of counter check-in services (for Malaysia domestic flights) as service fee will be waived
• FREE flight change up to two hours before the scheduled departure time
Under this WPUA programme, students and staff can also:
• Make bookings three hours before the scheduled departure time through appointed travel agents
• Enjoy travel insurance coverage plans offered by Tune Protect
• Earn BIG Points, which can be used to redeem AirAsia flight tickets, hotel stays, and other BIG rewards.
Here is the list of registered universities:
1. Universiti Malaya (UM)
2. Universiti Sains Malaysia (USM)
3. Universiti Kebangsaan Malaysia (UKM)
4. Universiti Putra Malaysia (UPM)
5. Universiti Teknologi Malaysia (UTM)
6. Universiti Teknologi MARA (UiTM)
7. Universiti Islam Antarabangsa Malaysia (UIAM)
8. Universiti Utara Malaysia (UUM)
9. Universiti Malaysia Sarawak (UNIMAS)
10. Universiti Malaysia Sabah (UMS)
11. Universiti Pendidikan Sultan Idris (UPSI)
12. Universiti Sains Islam Malaysia (USIM)
13. Universiti Malaysia Terengganu (UMT)
14. Universiti Tun Hussein Onn Malaysia (UTHM)
15. Universiti Teknikal Malaysia Melaka (UTeM)
16. Universiti Malaysia Pahang (UMP)
17. Universiti Malaysia Perlis (UniMAP)
18. Universiti Sultan Zainal Abidin (UniSZA)
19. Universiti Malaysia Kelantan (UMK)
20. Univesiti Pertahanan Nasional Malaysia (UPNM)
2. RAPID Concession Card For Students
Students in all category (Primary, Secondary, College and University) can enjoy fare discount of 50% on Cash Rate for every journey on RapidKL Bus, BRT, LRT, Monorail, MRT services. Apply for one here if you are a student.
Miss being a student? Don't worry, you can enjoy great savings with a good cashback credit card too! Compare the best cashback credit card in the market today and do not miss out the amazing free gifts by applying to us today!
If you apply for an Alliance Bank or Citibank credit card now, you can choose a gift from below as a courtesy of CompareHero.my!
1X Timeless Bonus for every 1RM spend

Cash advance withdrawal up to 100% of your credit limit