Malaysians are known to be football fanatics. Be it the World Cup or the Barclays Premier League, football or as the Americans say soccer is part of our lives. The sentence you've just read — although true — is sad, isn't it? Yeah, I bet no one noticed or cared that I did not include Liga Super Malaysia in it.
Perhaps I am guilty of it myself. Let's face it when we think football, we think Manchester United, Liverpool, Real Madrid, Barcelona, etc. And when we think Footballers, we think Messi, Ronaldo, and Neymar just to name the MVPs (Most Valuable Players) that we all adore so much. The market value for these players would literary make your jaw drop. It's mind-blowing to know how much these players actually cost.
Now, let's take a flight back home to our local soil and embrace ourselves with the value that the local football actually brings. Let's kick off by looking at the top 5 players with the highest market value within the Malaysian football arena. Now, some of these players may not be Malaysian-born, however the sheer sum of what they are valued at gives you a sense of how valuable the Malaysian Football League really is.
There is actually a formula used to determine a players market value, but in a layman's term, it simply means how much these players cost. These figures are basically the least amount a club would have to pay to get them on their side.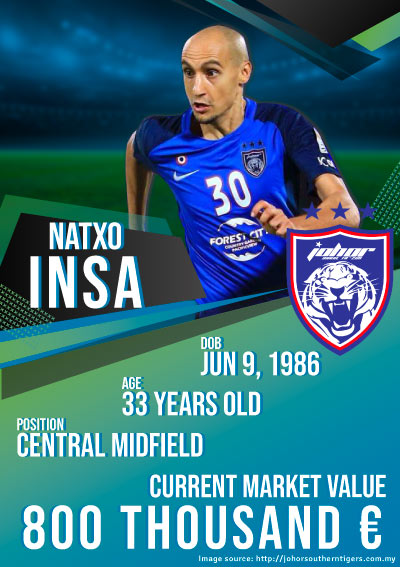 Natxo Insa
This Spanish-born Midfielder sits at the top of the chart with a whopping €800,000. That is RM3.6 million in value. Insa spent most of his career in Segunda División, playing 244 matches and scoring and a combined ten goals for Eibar, Villarreal B, Celta, Zaragoza, Alcorcón, and Levante. In La Liga, he represented Villarreal's first team and Celta. In 2018, he made his Malaysian debut and now plays for Johor Darul Ta'zim F.C.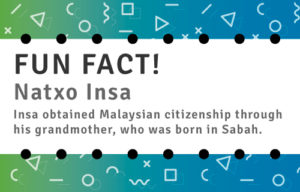 Safiq Rahim
Born in Selangor, Safiq first stepped into the local football field in 2006 where he started playing for his hometown club's youth team. Today at age 32, he plays for Melaka United after leaving his former Johor JDT after six seasons. Safiq won multiple trophies with JDT, including five straight Super League titles since 2014, the 2015 Asian Football Confederation (AFC) Cup, 2016 FA Cup, and the 2017 Malaysia Cup. He also won the 2010 Asean Football Federation title with the national senior squad as well as the gold medal with the Under-23 squad in the 2009 Laos SEA Games. He is second on our list with a market value at €400,000 (RM1.83 million).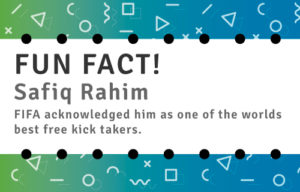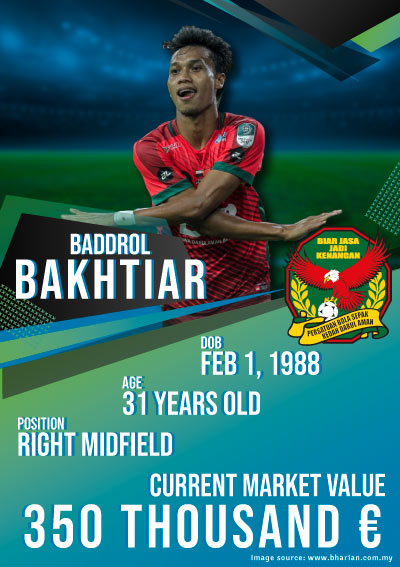 Baddrol Bakhtiar
Baddrol began his football career with the Kedah youth team. He also was part of the Kedah's 2006 Sukma Games team which won the silver medal. He became the regular during the tournament. His performances during the Sukma Games have attracted the interest of Kedah Football Association management thus signing his first professional contract with them in November 2006. He made his debut in the 2006-07 Malaysia Super League. The 32-year-old right midfielder is currently valued at €350,000 (RM1.6 million).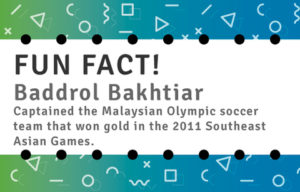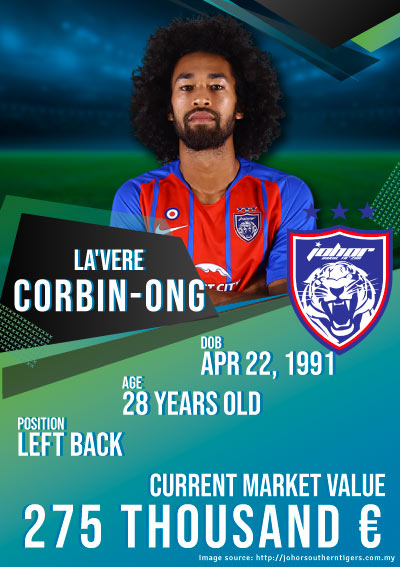 La'Vere Corbin-Ong
Corbin-Ong was born in London to a Bajan father and a Malaysian mother but moved to Canada at the age of one. Fast forward many years later in March of 2017, Corbin-Ong received his first call-up to the Canadian national team. He made his international debut when he came on a second-half substitute in a 1–1 friendly draw with Scotland. In June 2019, Corbin-Ong made his Malaysian debut after starting in a friendly match against Nepal. In the beginning, he had to go through some struggles regarding his eligibility to play for the Malaysian squad given his role in the Canadian team, but was later on resolved due to the previous appearance being in a friendly match. He scored his first international goal for Malaysia in the FIFA World Cup Qualifier against Timor-Leste which Malaysia won 7-1. His market value stands at €275,000 (RM1.2 million).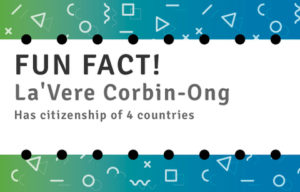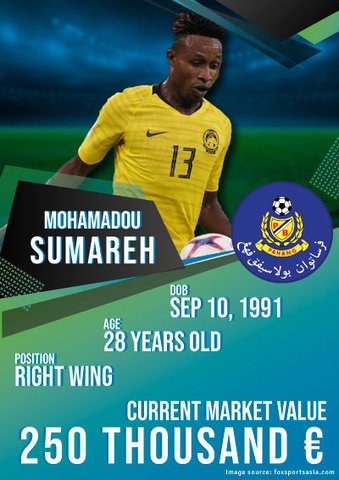 Mohamadou Sumareh
Born on 20 September 1994, he is a Gambian-born Malaysian footballer who plays for Pahang in the Malaysia Super League. He is nick-named "keliboy" by Pahang FA fans because of his slimy and smooth dribbling as well as ball trickery. He also plays for the Malaysian national team. His market value is €250,000 (RM1.1 million).
Back when his parents did not approve of his ambition as a footballer at a younger age, Sumareh used to play on his own and treated the wall like his teammate. Today, he has managed to turn heads with his dribbling skills and goal-scoring capabilities.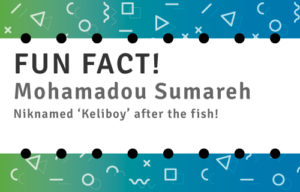 Now, hasn't that changed your perception on the value of the local football league? We may be far apart from the likes of England, Brazil, and Argentina, but knowing how much Malaysian football and/or its players are valued at, that should at least make us appreciate the Liga Super Malaysia a bit more. Article source - www.transfermarkt.com