Buying a laptop for your kids is now more important than ever, with many children having to study remotely while schools are closed. However, can you get a good PC without breaking the bank? We've found some great bargains for you. Read on to find out!
---
For most kids around Malaysia, the COVID-19 pandemic has turned their daily routines into a rollercoaster ride of unpredictability – filled with school closures and reopenings.
According to The Edge Markets, the first Movement Control Order (MCO), which was implemented on March 18, 2020, led to the closure of all pre-schools, government and private schools including daily schools, residential schools, international schools, tahfiz centres and other primary, secondary and pre-university institutions as well as colleges and institutions of higher learning.
[toc]
Back to school in mid-2020...
The same report also revealed that when the daily COVID-19 cases dropped around the middle of the last year, secondary schools reopened their doors on June 24 for students sitting for their Sijil Pelajaran Malaysia (SPM), Sijil Tinggi Persekolahan Malaysia (STPM) and other equivalent examinations.
Form One to Form Four and Remove Class students, as well as Standard Five and Six pupils, returned to school from July 15 onwards, while Standard One to Four pupils resumed their studies on July 22.
Then we experienced a spike in COVID-19 cases from late September 2020, and the schools were closed again on November 9 until the end of the 2020 academic calendar year.
Related: MCO 2.0 Extended in Selangor, KL, Johor and Penang Until March 4
… and home again by 2021
In 2021, MCO 2.0 was implemented on January 13 for Penang, Selangor, KL, Putrajaya, Labuan, Melaka, Johor and Sabah, and then extended until March 4 (for Selangor, KL, Johor and Penang). The other states have also been placed under various stages of the Conditional Movement Control Order (CMCO) or the Recovery Movement Control Order (RMCO).
With the recent developments in our saga to contain the pandemic, students have continued to stay and study at home. (According to the latest SOPs for states under MCO, only students who will be sitting for the delayed SPM are allowed to attend school).
Related: 9 Enrichment Classes In Klang Valley: How Much Do They Cost?
Rise of online learning
For students, staying at home isn't all about playing video games and bingeing on TV shows. You still have to catch up with the latest Mathematical equations, learn new tatabahasa and improve your grammar, as well as master Science, Geography and History. (Trust us, when the pandemic is finally contained someday, being left behind in terms of education can negatively affect your dream of attending university and pursuing successful, fulfilling careers like becoming the next Elon Musk or building a new Alibaba empire.)
Thus, since the first MCO, the Ministry of Education (MOE) has provided various teaching and learning platforms (such as the Digital Educational Learning Initiative Malaysia (DELIMa) and guidelines for teachers, parents and students.
This platform provides teaching and learning links to Google Classroom and Microsoft Teams, digital textbooks, videos (EduwebTV/CikgooTube), as well as additional tools such as Edpuzzle (an interactive teaching application via video), Quizizz (quiz game) and Kahoot (game-based learning platform).
According to Mashable Southeast Asia, Prime Minister Tan Sri Muhyiddin Yassin also launched the DidikTV channel yesterday. Available on Okey TV RTM, Astro TV Tutor, and DidikTV @ ntv7, this is an education channel that broadcasts home-based teaching and learning content based on Malaysian school curriculum.
Related: Your Child Will Thank You For This – 9 Financial Moves Every Parent Should Make
What your child needs for a conducive learning environment
So students now have access to a wider range of educational content from the comfort of their homes. However, in order to make the most out of online learning, your child will need a laptop.
Equipped with a web camera so your kids can better interact with their teachers and fellow students, laptops can provide your children with a conducive virtual learning environment. But wait, before you dig deep into your wallets, you should know that your kids do not need the latest laptop with top-of-the-line specs to continue their studies from home. In fact, you can buy a solid, reliable laptop for below RM1,550 these days.
We have searched high and low through every nook and cranny of the internet to bring you this enticing selection of budget-friendly yet amazing laptops:
Lenovo Chromebook N22 (refurbished)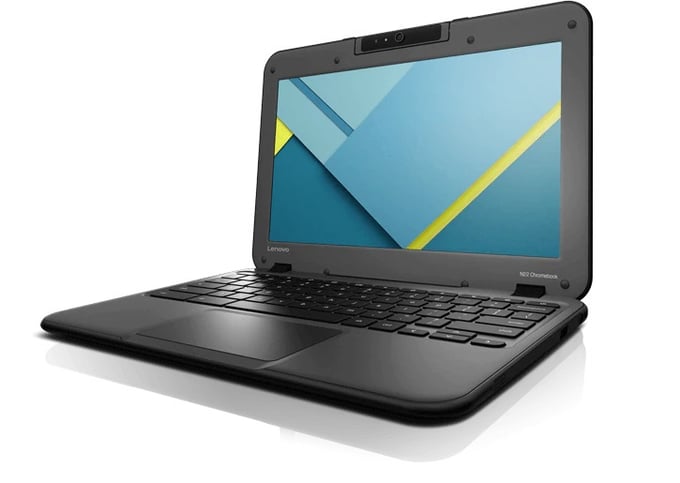 Priced at only RM449, the super affordable Lenovo Chromebook N22 is ideal for online research and writing karangan. (Image source: Lenovo)
From RM449
Click here to buy
11.6-inch touchscreen
Intel Braswell N3170 Processor
Chrome OS
Integrated graphics
4GB RAM
16GB Solid State Drive
YES: Super affordable! Touchscreen! Save your school work in the cloud (Google Drive). For assignments, you can use Google Workspace or a free browser-based version of MS Office.
BUT: Can't install full versions of MS 365 apps. Other apps have limited functionality when you're offline.
Related: The Cost of Raising A Child In Malaysia
Lenovo IdeaPad Flex 3i (11) (NEW)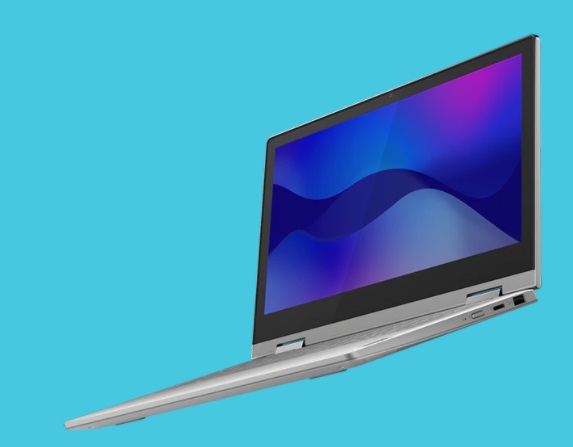 At RM1,349, the Lenovo IdeaPad Flex 3i enables you to multitask without any performance slowdown. (Image source: Lenovo)
From RM1,349
Click here to buy
11.6-inch screen
Intel Celeron N4020 Processor
Windows 10 Home (64-bit)
Integrated graphics
4GB RAM
64GB Hard Disk Drive
YES: Solid enough for schoolwork (won't pancit when you use more than one programme at a time).
BUT: Screen and hard disk are a bit tiny.
Acer Aspire 3 A315-32-C6SE (NEW)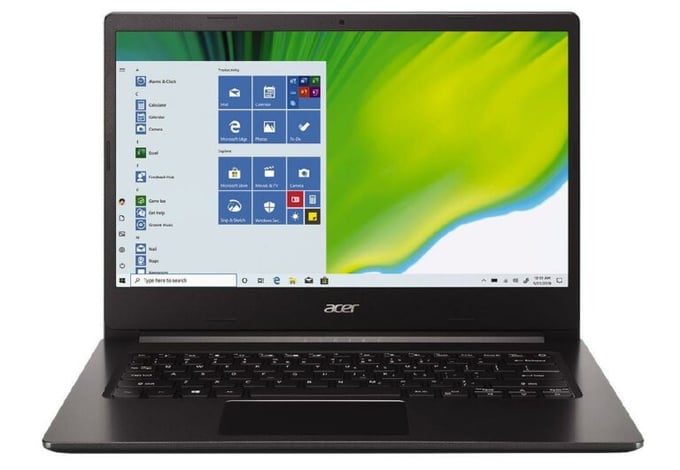 Costing RM1,499, this Acer Aspire 3 comes with a 15.6-inch screen and spacious hard drive. (Image source: Acer)
RM1,499
Click here to buy
15.6-inch screen
Intel Core™ i3-8130U 2.2GHz Dual-core
Windows 10 Home (64-bit)
Integrated graphics
4GB RAM
500GB Hard Disk Drive

YES: 15.6-inch screen for a RM1.5k laptop! Larger hard disk space.
BUT: Hard disk is slower than the newer solid state drive.
Dell Inspiron 15 3505 (NEW)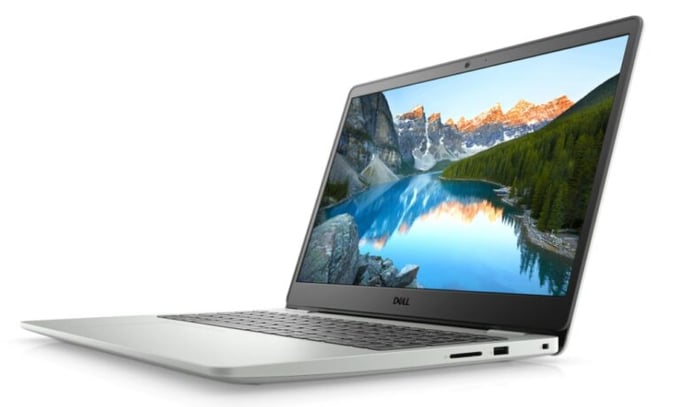 The Dell Inspiron 15 3505 offers a spacious, speedy solid state drive for a faster access to all your files and it costs only RM1,549. (Image source: Dell)
From RM1,549
Click here to buy
15.6-inch screen
AMD Athlon Silver 3050U Mobile Processor with Radeon™ Graphics
Windows 10 Home (64-bit)
Integrated graphics with AMD APU
4GB RAM
256GB Solid State Drive

YES: Spacious, speedy solid state drive to store your school assignments.
BUT: Pricier than the previous laptops.