Brand new year, brand new car! What better way to celebrate than for us car-loving Malaysians to get new cars with the latest promotions and offers? Great offers on 2018 models, great discounts on new models - make sure you get the best car promotions!
To help you out on getting the best car promotions, we've put together a couple of the most popular car brands' promotions in Malaysia below!
Perodua Car Promotions
New Year. New Beginning. New Drive.
Source: Perodua
Perodua is offering up to RM1,200 in rebates for selected models and variants until 31st January 2019. Check with your local Perodua showroom for more information!
Honda Car Promotions
HONDA Great Longevity Rewards

Click to enlarge. Source: Honda
As is typical of Honda Malaysia, they have an abundance of promotions for the new year. 2018 models have higher discounts too! Check with your nearest Honda dealer for stock availability.
Toyota Car Promotions
Toyota Golden Prosperity Deal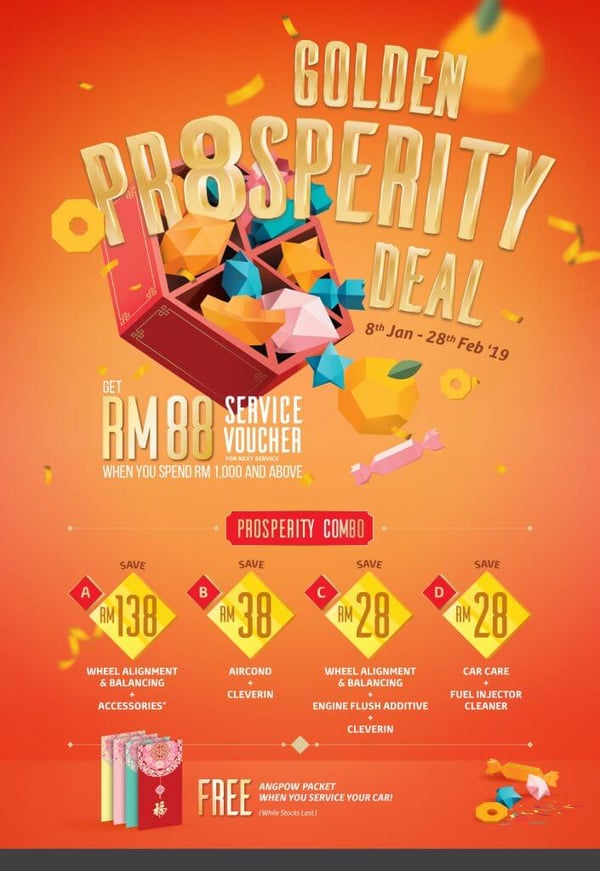 Click to enlarge. Source: Toyota
Get discounts and promotions on your car servicing with Toyota - valid until 28th February 2019!
Win a Toyota Vios!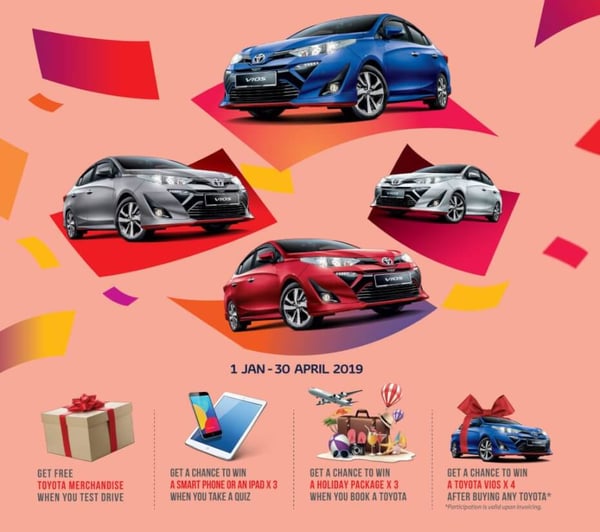 Click to enlarge. Source: Toyota
Toyota car buyers can get a chance to win a brand new Toyota Vios! You will also stand a chance to get free merchandise when you test drive a car; a chance to win a smartphone or iPad when you take a quiz; and a chance to win a holiday package when you book a car!
Proton Car Promotions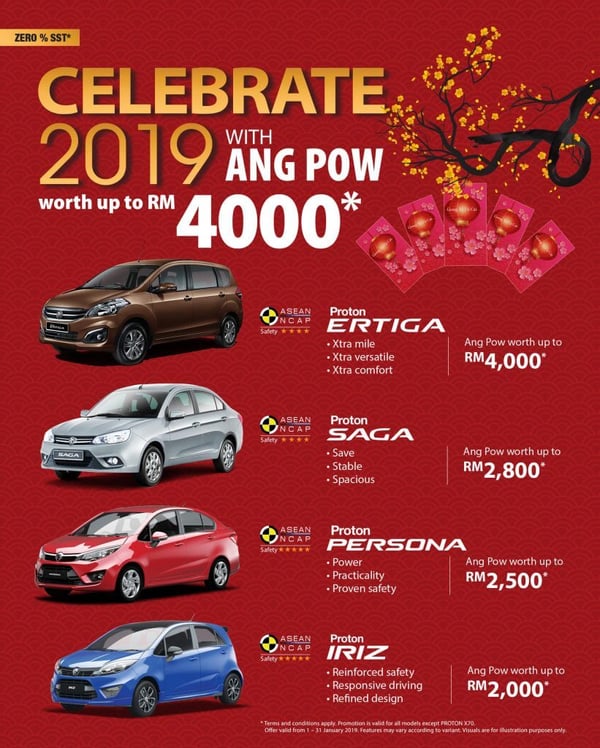 Click to enlarge. Source: Proton
Proton's own take on the Chinese New Year ang pow are great discounts on their cars! Up to RM4,000 worth of discounts!
Nissan Car Promotions

Click to enlarge. Source: Nissan
Nissan goes big and goes home - literally- with their latest promotions. Get discounts on their cars and trucks, and stand a chance to win a 2+1 serviced apartment with 2 car parks at The Era, Duta North Kuala Lumpur.
Mercedes Benz Car Promotions
Embrace the Luxury You Desire - Special Interest Rates & Maintenance Packages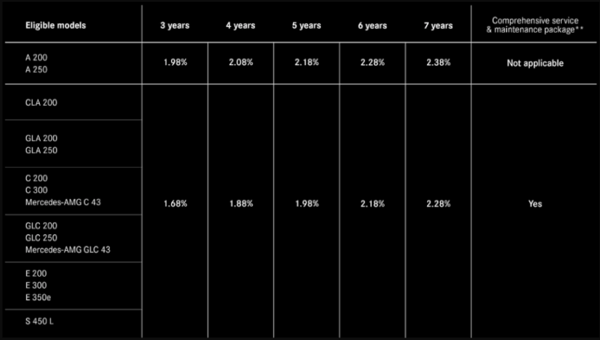 Click to enlarge. Source: Mercedes Benz
Mercedes Benz's truly tempts us all with special lower interest rates on your loan tenures. If you're looking to spend your hard-earned money on a luxury car, you might want to consider the promotional rates!