Do you purchase travel insurance when you travel?
Did you know that only 8 out of 10 Malaysians know the significance of travel insurance, but only 34.8% would purchase it? In my opinion, that's an alarming low figure. Travel insurance is vital to have when you travel because who knows what could happen?
See also: Travel Insurance: What Happens When Natural Disaster Strikes?
Do you purchase travel insurance?✈️Vote your answers in the poll below:

— CompareHero (@CompareHero_MY) November 20, 2019
For those of you who make it a practice to purchase travel insurance, are you aware of how you can make a claim when hit with an unwanted situation?
Before we get into details, let's take a look at what a typical travel insurance policy actually covers.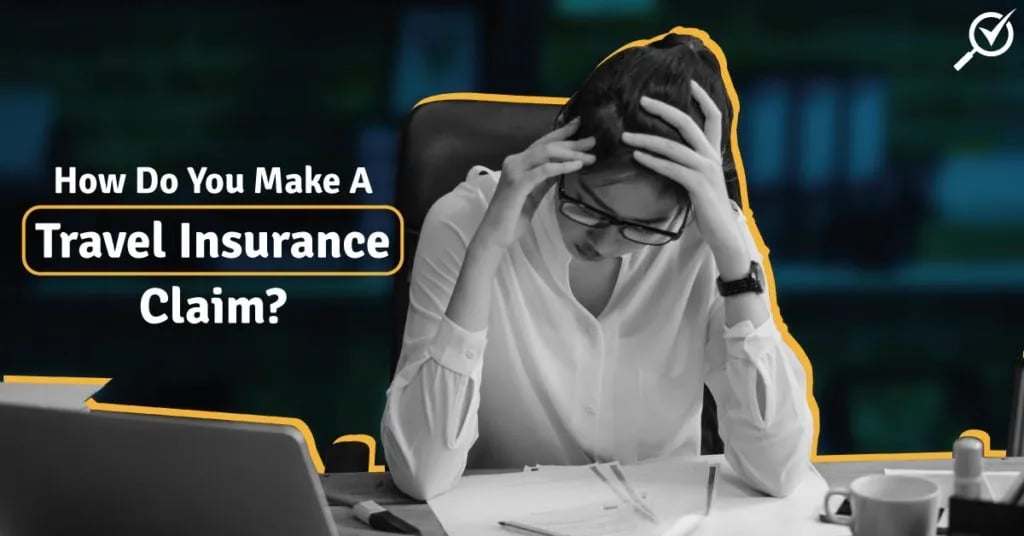 According to the General Insurance Association of Malaysia (PIAM), these are some key features of travel insurance products that you need to know.
Death and permanent disablement
You are normally covered for death and total permanent disablement for a year after the unfortunate incident. The payout, however, may differ from one provider to another. The degree of the accident is also taken into account.
Probably the most common type of coverage, this covers accidental loss or damage to your baggage, clothing, personal effects, and even money, caused by the carrier.
You will be reimbursed for additional hotel charges, travel and other expenses incurred in the country you visited while obtaining the replacement of a lost passport. Such loss must be reported to the police within 24 hours.
When it comes to delayed, damaged or lost luggage, every traveler has a woeful experience to share. The chances of your bags going missing are even higher for those taking connecting flights. So you can never be too cautious by buying travel insurance.
In the event something unexpected does happen to your luggage, you also need to make sure you know the right steps to make a successful claim.
Every travel insurance product has a section on claims services and procedures, so make sure you read it thoroughly. Most have some of the common features as highlighted by PIAM which we have compiled below.
How to ensure a
travel insurance claim?
Choose the right policy and know your T&Cs
This goes before anything. Choosing the right kind of policy is the most important part of it all. The features of the policy has to be able to suit your needs. Get familiar with the features of the policy you are holding. Imagine trying to claim for a lost iPhone when that isn't included in your policy coverage!
Alert the authorities
If your belongings are missing, the first thing you need to do is to immediately contact the local authorities like the hotel, police or any authority that is relevant.
Notify your insurer as soon as possible
Once you have reported the missing belongings to the relevant authorities, you now must quickly inform your insurance provider. Don't forget that most travel insurance policies offer a 24/7 worldwide phone assistance. Again, do check the fine print of your policy.
Keep all your receipts and documents
Whether it's a hospital bill or police report, keep all of those. You would need these supporting documents for your claim to be approved. Even if it's a receipt of a luggage bag that you have purchased to replace your damaged bag, don't throw it away!
Download and submit forms through the right channels.
Most travel insurance providers will direct you to download a claim form from a specific portal of their website. You would need to fill those up and attach all the other supporting documents such as your original policy, medical report, police report, receipts as well as any other relevant documents to support the claim as soon as possible. Submission of these documents are typically done via the same portal.
Don't delay!
Submit your claims as soon as possible. Some travel insurance providers have a time limit for claim submissions, so it's best to not take the risk and send it in immediately after an incident has taken place.
... Some other things to note:
Although the areas of coverage varies depending on the policy and provider, here are some other general information you may want to take note when making a travel claim:
Hospitalization and medical expenses: Coverage includes surgical expenses, outpatient, medical expenses and daily allowances for a year (maximum number of days) in the event you are admitted for more than 24 hours.
Repatriation: In the event of accidental death of the insured, the insurer will reimburse the insured's the legal representative for the cost of returning the remains home.
Restriction: You will be reimbursed for expenses incurred due to loss of travel or accommodation expenses paid due to cancellation or curtailment of the journey.
Terrorism/Hijacking: The insurer may make daily payments up to a specified maximum number of days, if your journey is interrupted for more than 12 hours due to an act of hijack.
However, all travel insurance policies come with some specific exclusions which you should read carefully.
Some common exclusions include:
War risks
Suicide and insanity
AIDS
Provoke murder or assault
Childbirth or miscarriage
Hazardous sports
Baggage delay and loss of baggage and personal effects due to seizure or destruction under quarantine or custom regulation
See also: Can Travel Insurance Save You From These Deadly Creatures?
So in case, you didn't know how to go about making claims on your travel insurance, now you do. And hopefully, if you have not made it a habit to purchase travel insurance when you travel, you can start to do so in the future.
See also: 5 Travel Must-Haves You Tend To Always Leave Behind
Compare travel insurance providers and plans across the market seamlessly with our comparison tool.