It's that time of the year again where the familiar sights and sounds tell us Christmas is just around the corner. The jingling of bells, faint Christmas music, shimmering lights and towering Christmas trees all decked in a myriad of shinies.
But what's a celebration if there are no photos to commemorate the joyous occasion? While it is the season of giving and all things jolly, it is also the perfect opportunity to capture memorable moments with your loved ones.
Thinking of where to get the best Christmas photos? Look no further than in shopping malls. Don't worry about combing through the malls in Klang Valley for the most outstanding ones, here are 5 interesting and unique Christmas themes we've found this year that will be sure to impress your Instagram followers.
Star Wars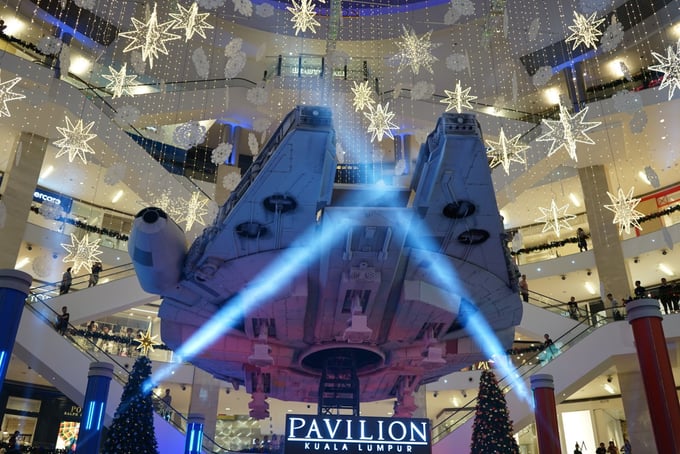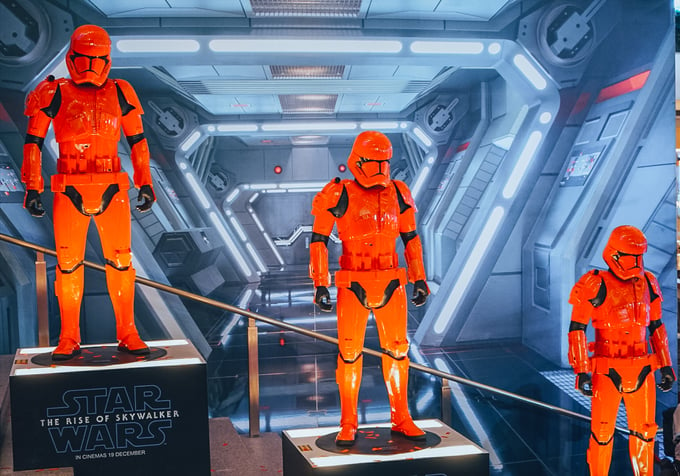 Are you a Star Wars fan?
Head over to Pavilion Kuala Lumpur to admire the unique Star Wars themed Christmas decor that is designed in conjunction with the highly-anticipated Star Wars: The Rise of Skywalker blockbuster.
Step into the mall and you'll see a gigantic Millennium Falcon right smack in the middle of the centre court guarded by life-sized Sith Troopers. This replica of the iconic ship in the popular Sci-Fi film is measured at 30ft by 40ft, and made it into the Malaysian Books of Records for being the largest of its kind.
Get up close and personal with the Star Wars droids and Stormtroopers. Mark your calendar and be here for a photo opportunity. Click the link in bio for more details. Meet and Greet, Centre Court, Level 2.

A post shared by #PavilionKL (@pavilionkualalumpur) on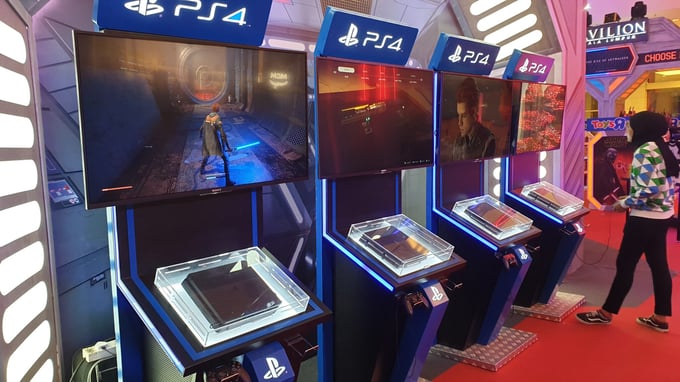 Pick a side: the Light or the Dark side. Roam through this futuristic festive zone and take part in interactive experiences at the Hyper Drive and Cockpit Access stations. This is also your chance to take pictures with some of the characters in Star Wars. Meet and greet C-3PO, R2-D2 & First Order Stormtroopers.
This intergalactic playground will attract the likes of both young and old.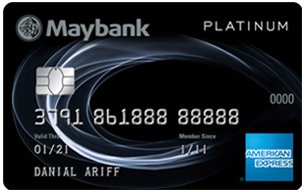 Dine with your loved ones after the memorable experience.
Use your Maybank credit card and enjoy up to 40% off across these dining outlets in Pavilion.
See also: Top 10 Christmas Buffet Deals In Klang Valley 2019
Dreamy White Christmas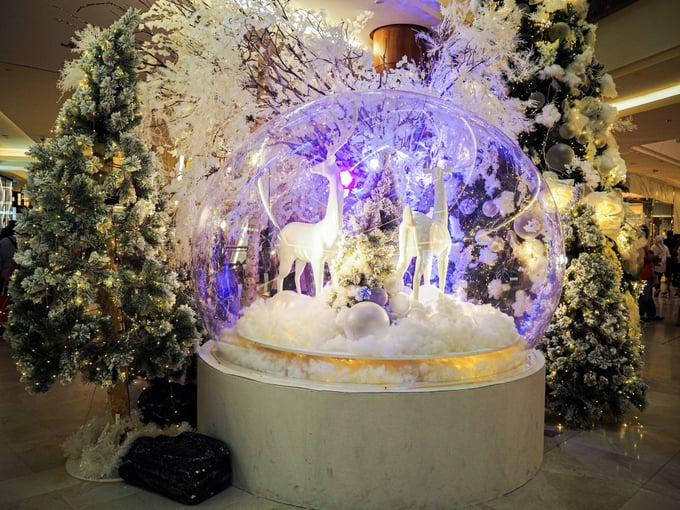 Get ideas and inpsirations for your Christmas gifts this year at our pop-up booths along South Palm on the Ground Floor featuring Montblanc, United Nude and Atlas Experience from now till 25th December! #thegardensmallmy #TGMXmas2019

A post shared by The Gardens Mall, KL (@thegardensmallmy) on
It's a dreamy white Christmas down in The Gardens Mall. Expect to see pine cones delicately covered in snow, glimmering warm lights, frosty baubles, sparkling icicles and more. Use this chance to take pictures with the royal antique carriage, white polar bear and reindeer figures -- every corner is a picture-perfect opportunity.
Celebrate the joys of the season here at The Gardens Mall as the mall transforms into a winter wonderland. Complete with glistening grounds, sparkling icicles, chandeliers of frosty baubles, and trees covered in a flurry of twinkling lights. #thegardensmallmy #tgmxmas2019 #christmas2019 #christmas

A post shared by The Gardens Mall, KL (@thegardensmallmy) on
Don't miss out on exciting events such as a musical trio, dance performances, meet and greet with Santa and Ms Claus, and more.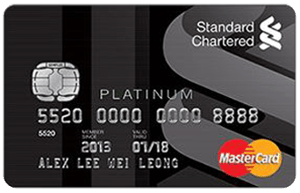 If you're going Christmas shopping, use your Standard Chartered credit card to swipe away. Standard Chartered credit card holders get to redeem a set of two dessert plates and cutlery if they spend RM1,100 in a single receipt at any of the specialty stores.
Disco Balls
You can count on Berjaya Times Square to wow visitors year in year out for Christmas. Well-known for their Christmas decor in large scales, this year's celebration definitely lived up to its reputation with their theme: A Christmas Glitter, Malaysia's Biggest, Brightest and Most Celebrated Christmas Celebration.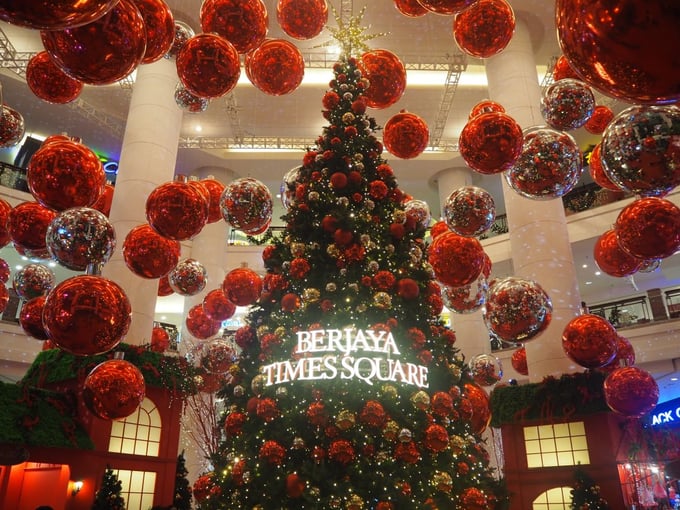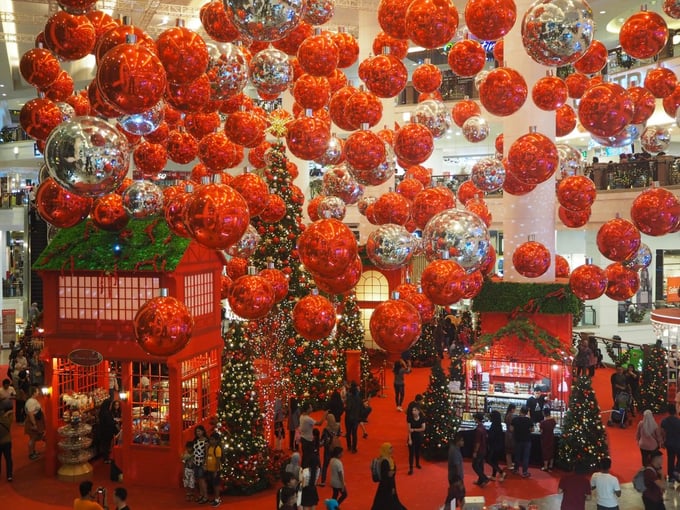 Step into the Ground Floor Central of Berjaya Times Square and you'll be greeted by giant read and silver baubles hanging from the ceiling, encapsulating a massive Christmas tree. Look closely and you'll notice they are actually large sized sparkling disco balls.
Take part in fun activities filled with Christmas musical performances, dance performances, Santa Claus walkabout, magical train rides, arts and craft workshops and more.
The wait is over! Immerse yourself in the festive voyage that begins with an incredible picturesque of a classic ✨ Christmas ground attractions ✨ only at Ground Floor Central of Berjaya Times Square Kuala Lumpur. Comment below & tell us what you think! #AChristmasGlitter #christmas #christmascampaign #santa #santaclaus #christmas2019 #christmascelebration #BTSKL #ILoveBTSKL #OnlyInBTSKL

A post shared by Berjaya Times Square KL (@berjayatimessquarekl) on
Bring home more than just photos. Spend a minimum of RM350 in no more than 4 receipts in the same day, and bring home a limited edition ambient crystal ball lamp which comes in 2 collectible designs.
We Bare Bears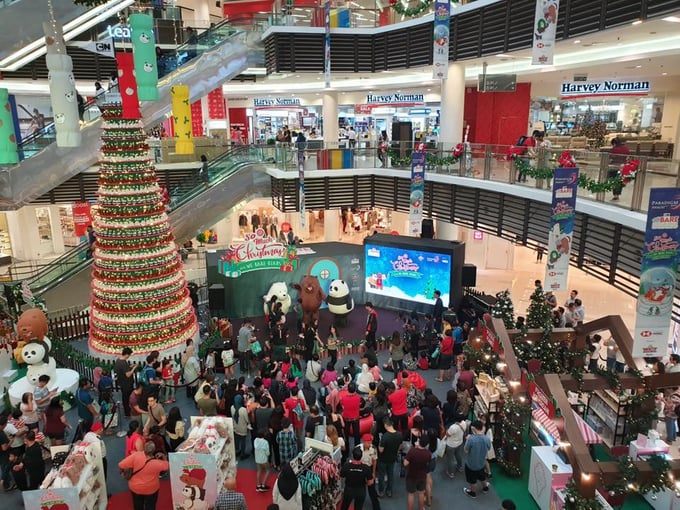 Everyone's favourite Cartoon Network bear trio are making a special appearance this Christmas in Paradigm Mall in Petaling Jaya. In fact, they're the stars of the show this year. Head over to Paradigm Mall this year for a festive celebration filled with the three popular adorable characters of We Bare Bears, Grizzly, Panda and Ice Bear decorated all over the mall.
It was indeed, a BEARY cute Wednesday well-spent. Here's a little throwback to our Christmas media launch and setting a new record with the most numbers of the We Bare Bears Plushies on a Christmas tree!

A post shared by Paradigm Mall (@paradigmpj) on
Standing proudly at 8.3m in height and 4.5m in width, this year's Christmas tree made its way to the Malaysian Book of Records for 'Most Number of We Bare Bears on a Christmas Tree' with 1,202 plushies.
You won't go bored here. Enjoy a long list of shows and plenty of activities such as dance performances, caroling, coloring contest, clay ornaments workshop, cupcake decorating and We Bare Bears meet and greet. Grizzly, Panda and Ice Bear are even up for adoption, where proceeds will go to several orphanages.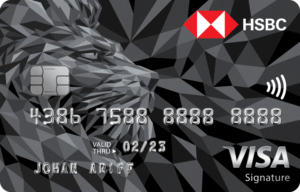 If you're holding an HSBC credit card, snag the exclusive We Bare Bears duffle bag if you spend a minimum of only RM150 in a maximum of 3 combines receipts within the same day.
Nutcracker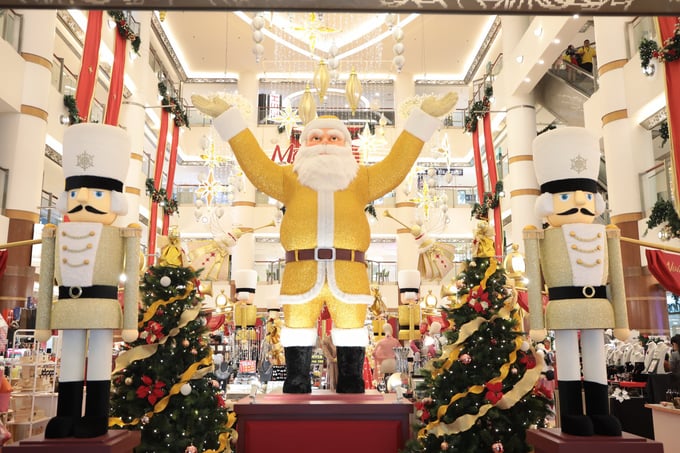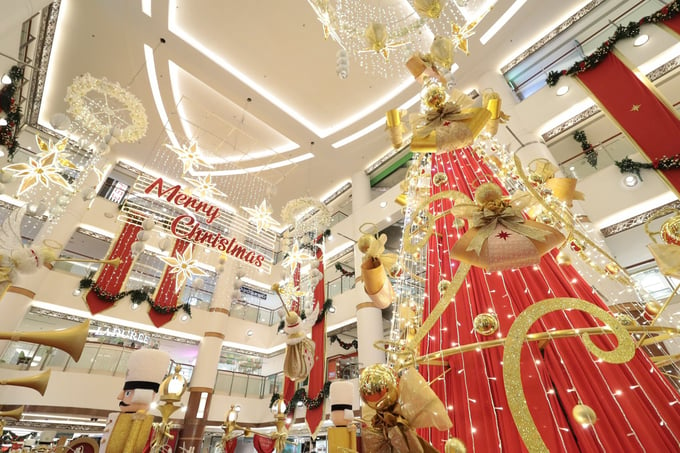 This year, the affluent Bangsar Shopping Centre celebrates the festive season with a classic Christmas figure: the nutcracker. Here you'll find humongous nutcracker soldiers and a Santa Claus in gold standing tall at the entrance of the mall. Decked out in red, gold and silver, the regal design of the interior will be a picturesque opportunity for all.
Indulge in fine musical performances such as ballet, saxophone ensemble, brass band, and more. There are workshops for the little ones, as well as pop up markets selling accessories, clothes as well as gifts.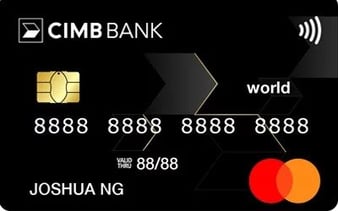 CIMB credit card holders get to redeem exclusive BSC casserole sets with a minimum spend of only RM500.
See also: Last Minute Christmas Gifts Under RM50