This article was first published on July 16, 2018 and has been edited and updated for accuracy and clarity.
You may have heard of this credit card feature before, but do you know how instalment payment plans work? Learn more about it here and how you can take advantage of instalment payment plans now.
What is an instalment payment plan?
Instalment payment plan or easy payment plan are actually the same thing. Essentially it is a feature which gives you the flexibility to use your credit card to make a payment for a substantial amount then repay it in instalments within a certain period. The duration for the instalments will depend on the financial institutions or credit card issuers. However it usually ranges from 3 months to 24 months.
Instalment payments are particularly useful for larger purchases such as electrical items and furniture. However there are certain things you need to know to take advantage of this feature.
Related: Credit Card 101: Everything You Need To Know About Credit Card
How do I take advantage of an instalment payment plan?
1. Make sure the interest charges are zero
In order to take advantage of an instalment payment plan, make sure it offers you a zero percent interest rate. Depending on your credit card issuer as well as the participating merchants, sometimes there may be a one-off payment or other fees involved when you use this feature.
Tip: Read through the terms and conditions, it may be a bit tedious but that's how you will know whether there are any hidden costs in your purchase through instalment plan!
2. Make sure you purchase from participating merchants
Before you run off to the store to make that big purchase you have been eyeing, make sure to check if the store is on the list of participating shops for your credit card's instalment payment plan. Most instalment payment plans are only limited to participating merchants, which means usage of instalment payment plans are more limited unlike your credit card which is accepted at most places.
3. Know the terms and conditions
Similar to other purchases made with your credit card, you will have to pay for the instalments on time, otherwise there will be consequences. For example, if you miss your instalment payment, the 0% interest rate may be retracted without notice and you will be charged with normal interest rates which could range between 12- 18% for the entire outstanding balance until you pay it all off.
Therefore, in order to optimise this feature you must be disciplined and not miss any payments. If you miss any payment it may result in you paying a lot more because of the penalty and revoked 0% interest!
Aside from that, some banks will allow you to opt to pay for the 5% minimum amount instead of the agreed monthly instalments. But it is important for you to know that If you pursue this option you will still be charged with interest on the outstanding amount.
Related: How Credit Card Minimum Payments And Interest Are Calculated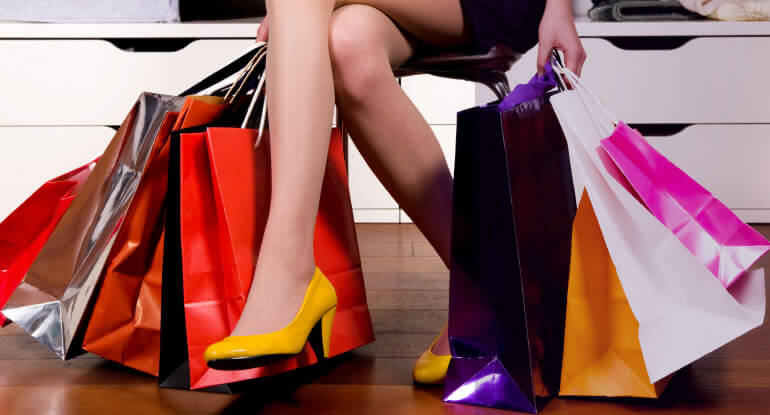 Planning out how to properly distribute your budget will help you save money and out of debt.
When to use an instalment payment plan?
Electronic gadgets, like a new mobile phone or laptop can be expensive and can set you back financially. If you make the payment with your credit card, but cannot afford to pay off the amount in full at the end of the month, you will then be incurring interest every month on the outstanding balance. So if you're thinking of upgrading your phone or are in the market for a new gadget, look out for instalment payment plans so you won't feel like you've just had to part with a huge amount of cash in one go.
Let's say you want to buy a Macbook. If you have a CIMB credit card, you can pay for it in instalments at 0% interest with the CIMB Bank's 0% Easy Pay. But this is if you get the Macbook at Machines, as it is one of the participating merchants. You can then stretch repayment up to 36 months.
As appliances like a fridge or microwave are also generally pricey items and fall under big purchases, if the option of paying for it in instalment is available, you should use it so it can help with managing your finances and cash flow.
Related: Credit Card 102: Using your card
When not to use an instalment payment plan?
Services like gym memberships or salon packages. Keep in mind that you will still have to make instalment payments to the bank even if a service provider goes out of business. So avoid using EPP to pay for services. Here's another word of caution. Don't make purchases that you cannot afford. EPP should only be used so that you can have better cash flow instead of having to use up your cash for a big purchase. Don't make that big purchase if you know you cannot afford it in the first place.
This is because even though you can make various types of purchases in instalments, you can lose your money if you are not disciplined. If you miss your instalment payment, the 0% interest rate may be retracted without notice. You will then be charged with interest rates that could be as high as 18% for the entire outstanding balance until you pay it all off! On top of that, they may also be late payment charges, so you end up paying a lot more in the end.
Remember using an EPP will also affect your credit card's available credit limit. For example, if you have a credit limit of RM10,000, and you use an EPP to buy a new mobile phone that cost RM3,300, you will now only have RM6,700. But your credit limit will return to its original amount as you pay off your instalment payments. Check out the best instalment payment plans below so you can take advantage of it:
Related: What Happens If You Make Late Credit Card Payments
How instalment payment plans can impact your credit score
Missed instalment payments will also be recorded on your credit reports. Generated by credit reporting agencies, these files show your history of repaying bills, the amount you owe, the number and types of credit cards and loans you currently have, as well as how long you have serviced the debt.
All these factors will be taken into consideration when credit reporting agencies calculate your credit score, a three-digit number that indicates your creditworthiness and how likely you are to repay debt. So if you are not servicing your EPP, this will subsequently lower your credit score. With a low score, It'll be harder to get any future bank loans and credit card applications approved, as banks are less likely to take a risk by lending money to you.
On the other hand, if you pay your bills on time, using an instalment payment plan can improve your credit score as your track record of prompt repayments will be recorded as well.
The best instalment payment plans in Malaysia
Need a credit card that offers instalment payment plans? Check out these options:
Alliance Bank Flexi Payment Plan
3-Month Flexi Payment Plan (FPP) At 0% Fee.
Minimum amount of RM500 in a single retail transaction, local or overseas.

Apply for Alliance Credit Card

0% HSBC Card Instalment Plan
0% interest rates
Fixed monthly repayments
Choose a range of tenure from 6 months to 36 months
Shop at more than 500 merchant outlets
Maybank EzyPay
0% interest rate.
Instalment plan duration between 3 to 36 months (depending on the participating merchants).
Choose from a huge selection of participating merchants
Applicable to all new and existing Visa/ MasterCard/ American Express Credit Cards issued by Malayan Banking Berhad or Maybank Islamic Berhad.