As most of us know, the 2022 Budget was just announced last Friday. RM332.1 billion will be allocated towards this budget and it will cover various sectors such as education, healthcare and technology, to name a few.
There's a lot of information you would have to sit through, but if you want to check out the full list, you can do so in the link above. In this article, we've highlighted the key takeaways from 5 important sectors, and how these might affect you.
1. Families and households
Understandably, this would be the category most people would be looking out for. As Covid-19 has affected and continues to affect thousands of families, the government has put in several measures to aid them financially.
So, what are they?
Let's start off with the new cash aid scheme known as Bantuan Keluarga Malaysia (BKM). Under this initiative, RM8.2 billion will be allocated to benefit 9.6 million recipients. It's quite a lot to digest, so we'll break it down for you:
If your household income is less than RM2,500 per month, you can get:
RM2,000 if you have 3 or more children
RM1,500 if you have 1-2 children
RM 1,000 if you don't have any children
On the other hand, if your monthly household income is RM2,501-RM5,001, you'll get:
RM800 if you have 3 or more children
RM600 if you have 1-2 children
RM400 if you don't have any children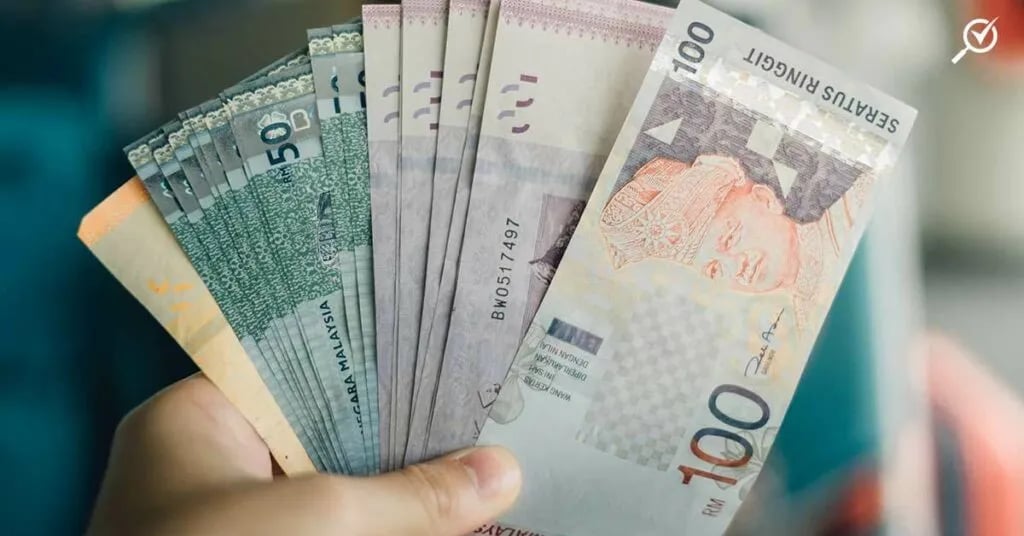 Besides all of the above, single parents will get a RM500 one-off payment under this scheme. If you're a senior citizen, you'll receive a payment of RM300.
Other initiatives that are under Bantuan Keluarga Malaysia are a 50% or RM150 subsidy for baby car seats for B40 families, as well as an allocation of RM24 million to help urban poor kids through food & malnutrition rehabilitation programmes.
Related: T20, M40 And B40 Income Classifications In Malaysia
At the time of writing, there is no information on when these payments will be made. Your information will automatically be transferred to the BKM system if you had previously been rejected from getting the Bantuan Prihatin Rakyat, Bantuan Khas Covid due to already having a Geran Khas Prihatin.
If you fall within the categories mentioned above, make sure you update your tax information, as this is what will be used to determine your household income. In the meantime, keep your eyes peeled for any more announcements from the government regarding this.
2. Jobseekers
As of August 2021, the country's unemployment rate stood at 4.6%, which essentially accounts for 748,000 people. While things are slowly improving in the job market, there are still many who haven't been able to secure employment.
On that note, one of the first initiatives for jobseekers is known as JaminKerja, where RM4.8 billion will be spent to guarantee 600,000 job opportunities nationwide. The next initiative is known as MyStep, and here, 80,000 job placements will be made in the public sector and government-linked companies.
Want to pick up a course so you can be a more saleable employee? Then you might be happy to read the following.
The government will spend RM6.6 billion on Technical and Vocational Education and Training (TVET) as well as give tax exemptions of up to RM7,000 for courses taken from accredited professional bodies. There's also an RM2,000 tax exemption for expenses on upskilling courses.
An additional RM1.1 billion will be given for training & upskilling courses, and this is expected to benefit around 220,000 trainees. In an effort to get more women to join the economic sector, RM5 million will be set aside for the Women Leadership Foundation.
You won't have to apply for any of the above, as the funding will be provided to the relevant parties who can provide jobs, courses, training, and so on. But in order to get the tax exemptions, make sure you fulfill the set criteria, such as signing up for a course at an accredited institution.
3. Health sector
The Health Ministry is receiving the second-biggest portion of the budget; RM32.4 billion to be specific. This time around, the budget is more focused on mental health care. For starters, RM70 million will go to mental health programmes and support alone. There's also going to be a wider scope of income tax exemption for health checkups including consultations with psychiatrists, clinical psychologists and licensed counsellors.
Mental health is just as important as physical health, and having sufficient access to mental health care is crucial. Hopefully, with these initiatives, more and more people who are struggling will get the help that they need. If you don't know where to start or where to go, you can check out some affordable mental health service providers below.
Related: 11 Affordable Mental Health Service Providers In Malaysia
Besides these, from the RM32.4 billion, RM4 billion will be dedicated to COVID-19 management. Of the RM4 billion, RM2 million will be spent on vaccines, and another RM2 million will be used for public health facilities and necessities such as test kits, personal protective equipment and medication.
RM100 million from the healthcare budget will go towards sponsoring 3,000 contract medical and dental officers to pursue specialist programmes.
4. Education sector
The education sector got the lion's share of the budget, just like it did in Budget 2021. The government has decided to allocate RM52.6 billion for the Education Ministry and an additional RM14.5 billion for the Higher Education Ministry.
If you've taken a PTPTN loan, we have some good news as you'll be eligible for some loan discounts from now until April 2022. For those who pay off their full loans, a 15% discount awaits you. However, if you pay at least half of your outstanding balance in a single payment, you're eligible for a 12% discount. Meanwhile, those who pay via salary deductions or a direct debit can get a 10% discount.
In terms of student aid alone, RM450 million has been set aside, and this will cover several initiatives. There's the PerantiSiswa Keluarga Malaysia scheme, whereby students in B40 households will receive one tablet each. We also have the eStart Programme, where 2 million students are set to receive RM150 worth eWallet credit each. Early education assistance is also set to increase to RM150 from RM100.
RM400 million from the main budget will be used specifically to provide children with free milk daily under the free school meals programme. Besides that, RM50 million will be spent on teaching equipment to improve school facilities for those with special needs. 400,000 teachers will also receive a one-off payment of RM100 each under the Special Incentives for Teaching Aids.
There are also several budgets to fix and repair school buildings, such as:
RM1 billion for maintenance & repair works for schools
RM140 million to JAKIM for school maintenance works for tahfiz schools, sekolah agama rakyat & registered sekolah pondok
RM120 million for maintenance and improvement work for 1,800 Tamil and Chinese vernacular schools
RM746 million to repair and upgrade dilapidated schools
5. Tourism sector
It goes without saying that the tourism industry has been one of the most deeply affected since last year. Forget travelling overseas, even local tourism was not possible until recently. Before we get into the details of how much is being allocated for this industry, what will really excite you is that the RM1,000 tax rebate for domestic tourism that was announced last year will now be extended until 2022.
Now coming back to the bigger numbers, the government will be allocating RM1.6 billion for the tourism industry. RM600 million will be given under the Penjana Tourism Financing and BPMB Rehabilitation Scheme. For the 20,000 tourism operators who have been financially affected, a 3-month special assistance that adds up to RM85 million will be given.
A lot of hotels haven't had as many guests as they used to pre-Covid, and many of them might need a lot of upscaling work. Therefore, for 738 budget hotels and homestays that are registered under the Ministry of Tourism, Arts and Culture, RM 30 million in matching grants will be given. Another RM50 million in matching grants will be handed out to companies to organise arts and culture-related programmes
To encourage more activities to promote domestic tourism, RM60 million will be allocated for this purpose, and another RM20 million will be spent to revive Malaysia as an international health tourism destination.
Besides the RM1,000 tax rebate mentioned above, the exemption on entertainment duty, including for theme parks and cinemas in all Federal Territories and tourism tax will be extended until 31st December 2022. If this makes you want to go on a holiday, check out these budget-free hidden gems within Malaysia you can pay a quick visit to!

8 Lesser-Known & Budget-Friendly Tourist Attractions in Malaysia