Travel season is upon us once again! With the opening of the Langkawi travel bubble and interstate travel, people have been flocking to various parts of the country for a holiday.
It's great to be out and about after being at home all this while, but some of us may still have concerns regarding going to crowded places. Fortunately, you can still have a safe getaway, as there are some hidden gems in Malaysia that you can visit.
Unlike the usual touristy spots that would be crowded, these are places that aren't visited as frequently, but they're still gorgeous nevertheless.
1. Black Sand Beach, Langkawi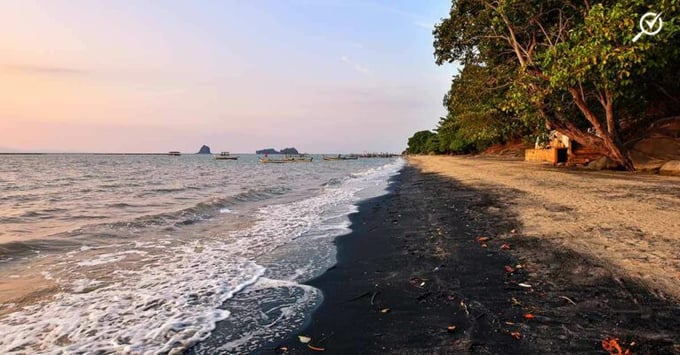 Iceland is famous for its gorgeous black sand beaches, but fortunately, you won't have to travel all the way there to see one. Closer to home, in Langkawi, there's a black sand beach just 4 kms away from The Tanjung Rhu Beach.
It's a public beach, so entry is free. If you take the cable car in Langkawi, it's a good idea to visit this beach as well, as it's just 20 minutes away.
2. Rose Valley, Cameron Highlands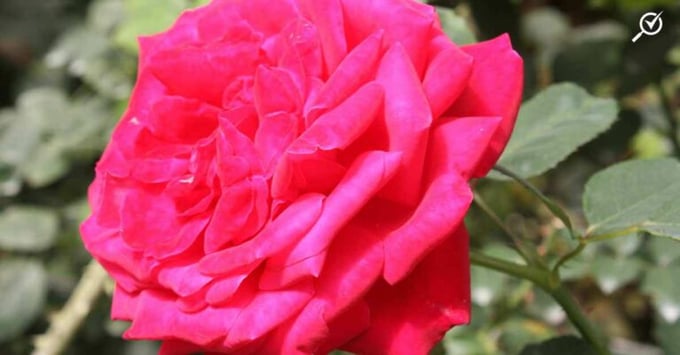 Cameron Highlands is known for tea and strawberries, but a lesser known fact is that it's also home to over 450 types of roses. Located in Tringkap, the Rose Valley is perfect for plant-lovers or just those who like aesthetic things on the whole.
You can stroll through hundreds of flower beds while enjoying a cool temperature, as the roses are kept under a roofed structure. In order to enter the place, you'll need to purchase tickets which are priced at RM5 for adults and RM2 for kids.
3. Pulau Jerejak, Penang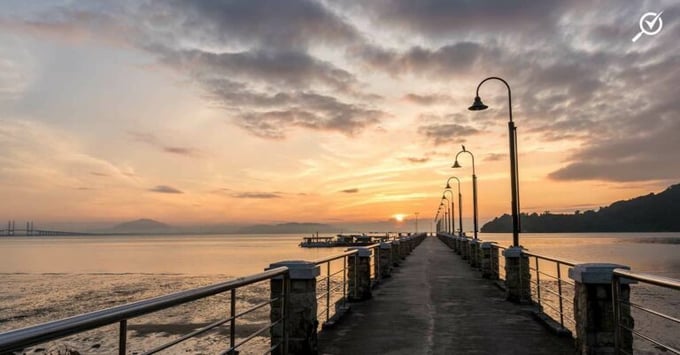 Pulau Jerejak or Jerejak Island, is a tiny island off the eastern coast of Penang. You can make a day-trip here by taking a short ferry ride from Bayan Lepas. Or of course, you can stay overnight. Hotels range from RM90-RM300 a night, so you can go with what suits your budget best.
On the island, there are lots of colourful spots you can visit such as the Rainbow Pier/Jetty, the Stairway to Heaven as well as the swings on the beach. Most of these attractions are free, so you'll mainly just need to cover your ferry (or other mode of transportation) and accommodation costs.
4. Telaga Tujuh Waterfall, Langkawi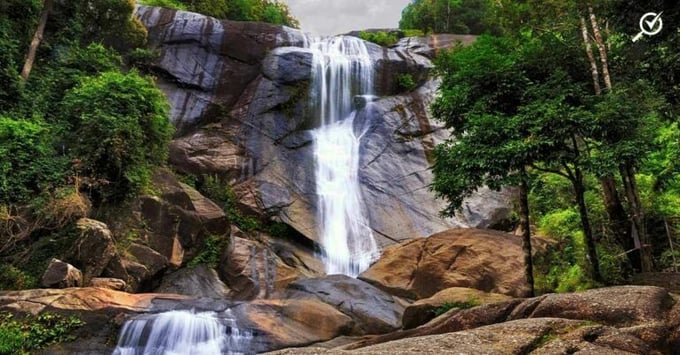 Many people have been travelling to Langkawi lately, so here we are with another hidden gem on the island.
The name already gives it away: Telaga Tujuh is basically 7 natural wells or pools that are connected by a river and waterfall. If you want to see these pools you'll need to make your way to the Machinchang Cambrian Geoforest Park. Do take note that you'll need to hike quite a bit to get to these waterfalls.
The pools are separated into two sections, and there's a 91-metre cliff between these sections. Entry to the waterfalls itself is free, but if you drive there you'll have to pay a parking fee. If you need help navigating around the area, there are paid tour services you can use.
5. Sky Mirror, Kuala Selangor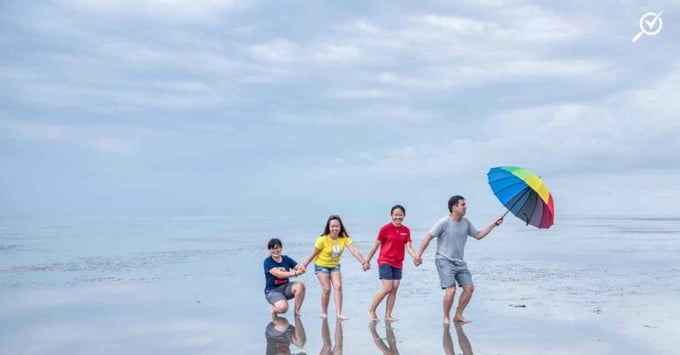 Want some pretty pics for your IG feed? Then this is exactly where you need to go. Due to a natural phenomenon, you'll get to see the reflection of the sky on the ground; just like in the salt flats in Bolivia.
Take note that because it's a natural phenomenon, you can only see it on certain days of the month—particularly the 1st and 15th day of a lunar month, and 4 days before and after these dates.
The company that runs this, the Rainbow Sky Jetty, recently reduced their ticket prices to RM60/person. This package covers speedboat transfer to and from the jetty, one light refreshment, props for photography as well as a photography service.
6. Pulau Sembilan, Perak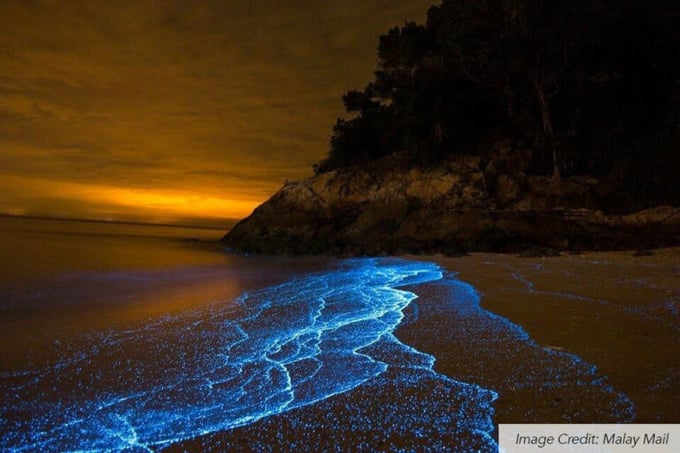 People flock to Maldives to see the blue tears, a plankton that illuminates water, making it seem as if the sea has blue fairy lights in it. But good news, there's a place right here in Malaysia where you can see this breathtaking phenomenon.
Pulau Sembilan is an archipelago of nine islands 10 nautical miles off the famous Pulau Pangkor. You can go island hopping between these islands, and what's interesting is that you can even travel to the Sky Mirror from here. For RM300, you can get all that was mentioned in the Sky Mirror package above plus a boat ride to and from the island.
Pulau Sembilan was actually closed off to tourists for several years due to the damage done t o the ecosystem by tourists. It is slated to open this year, so if you go, please be mindful when dealing with the flora and fauna there, and remember to not litter.
7. Gunung Mat Cincang, Langkawi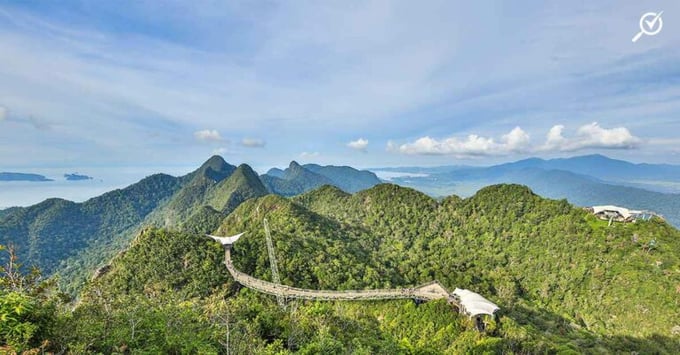 Feeling adventurous? If you're someone who doesn't mind a good hike up a mountain, you might like this!
Gunung Mat Cincang happens to be the second-tallest mountain in Langkawi. Standing at 709 metres above sea level, you're in for a real treat as you'll get to see a stunning view of the island at the end of your hike.
Hiking up this mountain won't cost you a penny, but make sure you're well-equipped with the right hiking gear as well as food & drink and emergency supplies.
8. Kiulu Farmstay, Sabah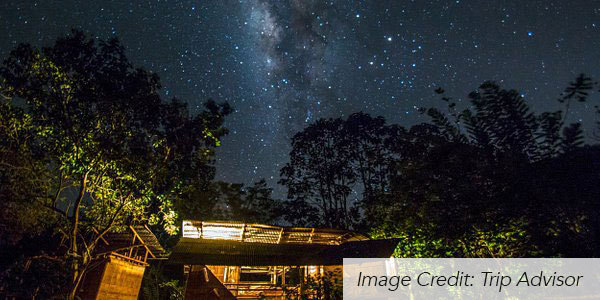 Being cooped up at home all these months has only made many of us want to be outdoors. On that note, here's another place that's great for adventurous nature lovers. Situated in Tamparuli, Sabah, this place is a campsite by the Kiulu River.
During the day, you can be a part of several activities such as paddy planting, rice processing and rubber tapping. At night, you can stargaze with a scenic view above. If you're looking for a getaway to enjoy some pristine air away from the hustle and bustle, this is your place.
Kiulu Farmstay also happens to be a community-based ecotourism initiative. Some of the families here earn less than RM500 a month, so by staying here, you will be helping them as well. Their rates are between RM30-RM230, depending on whether you book a tent or a room all to yourself.
Related: 8 Things You Might Not Have Known About Sabah & Sarawak
When travelling to these places, make sure to strictly follow SOPs put in place. Plan your trip early and do some research on your choice of destination before travelling as well.
It's also important to ensure you're sufficiently protected while travelling. Get a comprehensive, all-in-one travel insurance package for you and your loved ones. Here at CompareHero.my, we have a range of packages you can choose from. Just click the link below for more information: