Just not too long ago, the technology of getting your food delivered with just the touch of a finger was released to the Malaysian public. Since then, there have been hundreds, if not thousands of individuals that have tried to make some side income out of being the person who delivers the food. Some even took this opportunity to go full-time, ditching their 9 to 5 entirely.
Of course, we're talking about GrabFood and Foodpanda.
Nonetheless, this technology and opportunity is still considered new. Because of that, many Malaysians who want to give this opportunity a try might still be considering it because they don't know if they can support themselves and their families through this. Ergo, the question still persists, how much can you make as a GrabFood or Foodpanda rider in Malaysia and is it really worth it?
Related: #DigitalCareers: 10 Ways To Upskill and Reskill Amid COVID-19
What does the Grab Delivery and Foodpanda Partner entail?
Grab Delivery and Foodpanda are essentially food delivery services that allow the users on their respective apps to order foods from their favourite restaurants and have them delivered to their doorstep. This partnership programme, however, is the person who is doing the collecting from the restaurant and delivering it to the customer.
Pros of being a food delivery rider
The biggest benefit of being a food delivery rider is that you'll get to work on your own time and take breaks based on your own schedule. This itself is the reason why many people choose this gig as one of their side hustles during weekends.
This flexibility means that if you choose not to work for a day or two, that's completely up to you. You are not obliged to do work and there is nobody to report to. On top of that, you get to decide what time you want to work, whether you want to start as early as 6am in the morning or work until late at night.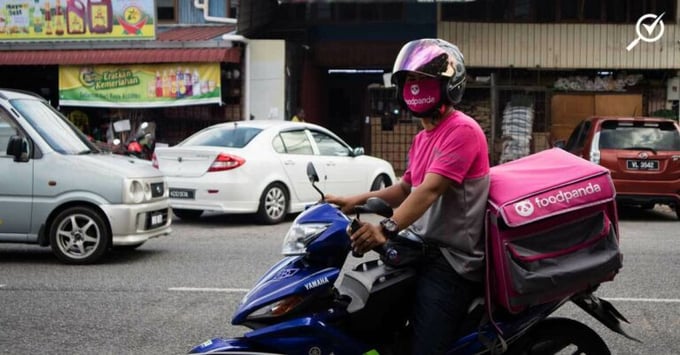 The biggest benefit of being a food delivery rider is that you'll get to work on your own time and take breaks based on your own schedule.
Cons of being a food delivery rider
If we're talking about doing this full time, the bad thing about this is that you won't get paid if you're not doing the job. That means that if you're sick and couldn't be out delivering food or parcels, it might be tougher to cover your medical costs.
The second thing is that for the most part of your job, it will require you to collect from a place that you most probably have never been to. Because, well, some people just have weird tastes. Because of that, you will have to locate the designated Grab rider parking area, identify where you should go and get to it on time. If you do not, the customers are going to start questioning why.
Lastly, when you're on the bike for long hours under the scalding sun in Malaysia, it will get super tiring physically and it may cause long-term harmful effects to your body. Especially considering that the riding position is always hunched down.
To top that, sometimes, heavy rain, bike malfunctioning, bad traffic, and even the app downtimes can cause a dent in a Grab rider's income.
Related: #DigitalCareers: How To File Your Income Tax As A Freelancer
What are the average salaries of a Grab Delivery Partner and Foodpanda rider?
To start with, how much a food delivery rider really earns really depends on the number of completed trips that they're making per day. Bear in mind that some drivers do this for over 10 hours a day while some only do it for two a day outside of their full-time hours.
Now, let's do the maths.
Let's give it a hypothetical example where a rider takes about an hour to complete one order. Starting from the pick-up all the way to the doorstep of the customer. Here are the estimated earnings per order based on our resources:
Grab
Foodpanda
Estimated income per order
RM10 per order
RM4 per hour (base pay) + RM4 per average order = RM8
Hours worked per month
160
160
Estimated monthly income (if a rider delivers one order per hour)
RM1,600
RM1,280
Sources: The Rakyat Post, New Straits Times, Celcom Lifestyle Blog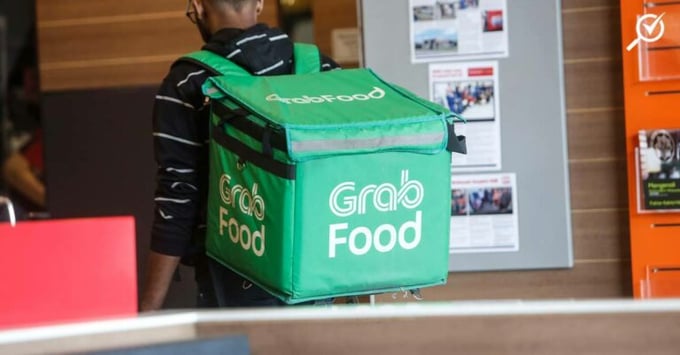 Top-performing riders can earn more because they will have already known about the city like the back of their hands.
The top-performing riders can definitely earn more than this because they will have already known about the city like the back of their hands. Hence, they can sometimes pick up multiple orders at once while still being able to deliver them on time. On top of that, they also get compensated if they choose to deliver during late hours.
To be brutally honest, delivering one order at a time is very time consuming and it can be really tough to pad your wallet. If you have lady luck on your side, you may sometimes encounter a giant order for some event or a party with over 4 or 5 figures' worth. That's when the numbers on your screen skyrocket.
Related: Job Loss Amid CMCO: How To Bounce Back From Retrenchment
To answer the elephant of this article, is it worth it to be a Grab Food or a Foodpanda food delivery rider in Malaysia? It really depends on how you want to structure your day. Take this gig as one of the options you can choose from to generate some side income while working at your full-time job.
This gig can be physically tough, as well as mentally. However, you are your own boss when you decide to take this on. Be sure to think about whether or not you have the time and capacity for this role. But if you're still young and can work really hard, there is a good chance that you can generate a five-figure income.
Looking to make extra income from part-time gigs and freelance jobs? Check out our career-related articles here: