Is car-sharing an affordable and convenient alternative to car ownership? You won't have to worry about car loans, insurance, road tax and repairs anymore, but how does it work? We spoke with SOCAR, Kwikcar and Moovby to find out.
---
[toc]
Like a drop of milk in a pot of kopi O, the presence of car-sharing providers has steadily expanded and transformed the automotive market. For Malaysians who used to spend a sizable portion of their income to own a car, a viable alternative for personal transportation has emerged: car-sharing. In fact, car-sharing apps, which can be found on the App Store and Google Play, have been thriving for the past few years.
Instead of allocating thousands of ringgit yearly and numerous hours to pay for your car loan instalment, insurance and road tax, as well as maintenance and repair costs, you can rent a car only when you need to travel, and the rental duration can be for a few hours, days or even months!
In the COVID-19 era, where job losses and pay cuts have become commonplace, car-sharing is an option you may want to consider, especially if the financial burden of owning a car is too daunting. These days, there are several car-sharing apps to choose from. Using apps like SOCAR, which operates a fleet of it own cars, is also a hassle-free process:
Download the app.
Select your preferred time, car model and pick-up zone. Book and pay.
Collect your car at the pick-up location. (You can unlock, lock and start your vehicle using the app.)
Once you've finished using the car, return it to the same location. (You can also use the SOCAR-2-YOU service, which will deliver the car to your desired location. Car collection is also provided.)
You can also opt for peer-to-peer car-sharing apps such as Moovby, Kwikcar and TREVO (a SOCAR subsidiary). Through this approach, you can rent vehicles from car owners. The renting process is just as simple:
Download the app.
Choose your desired car according to location, price and model.
Pay for the booking via the app.
Pick up the car from the owner at an agreed location and time.
Return the car to its owner when you're done. (You'll usually receive the car with a full tank, and you're expected to refuel the car before returning it.)
Costs of owning a car
To give you a clearer understanding of how much you'll be spending, here are the estimated costs of owning a Perodua Myvi 1.5L H (priced at around RM50,530).
Car loan
Let's say you're taking out a RM45,000 car loan over a five-year period while making a RM5,530 down payment. The example below shows the total amount you'll be paying once the interest charges for your loan are included.
| | |
| --- | --- |
| Total car loan amount | RM45,000 |
| Interest rate | 4% |
| Loan term | 5 years |
| Total monthly payment (installment) | RM900 |
| Total paid via loan over five years | RM 54,000 |
(You can also use this Monthly Installment Calculator by CIMB Bank to get an estimate for your car loan.)
So after five years, the total amount you'd have spent on your car would be: RM5,530 (down payment) + RM 54,000 (total paid via loan over five years) = RM59,530.
Related: #BreakingItDown – The True Total Cost Of Car Ownership In Malaysia
Road tax and car insurance
According to this road tax calculator on Oto.my, if you're in Peninsular Malaysia, you'd have to pay RM90 annually for your 1500cc Myvi 1.5L H., which amounts to RM450 over five years (the road tax is even lower if you're in East Malaysia).
As for car insurance, you'll have to take into account various factors such as the type of insurance, your car's market value, and your No-Claim Discount (a reduction in the cost of your car insurance for every year where you don't make a claim). Based on this CarBase calculator, here's a rough estimate of the cost of car insurance for a Myvi 1.5L H during your first year of ownership:
| | |
| --- | --- |
| Market price of car | RM50,530 |
| Coverage type | Comprehensive |
| Location | Peninsular Malaysia |
| Engine capacity | 1401-1650 cc |
| No Claims Discount | None – 0% |
| Total car insurance in one year | RM280.80 |
Again, this is just an estimation. As you know, your car's value depreciates from the moment you drive off the lot, so subsequently, the total car insurance you'll be paying each year changes as well.
If you're looking for an affordable car insurance plan that offers good coverage, do check out our guide on the best car insurance deals in Malaysia!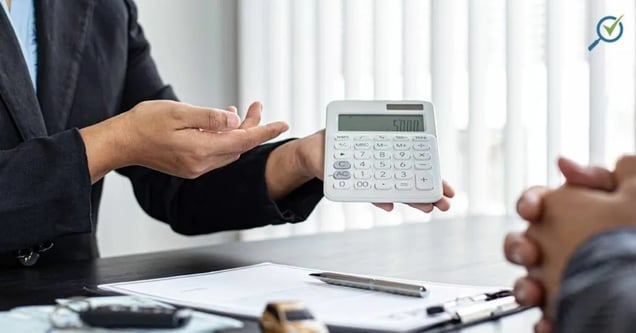 Car depreciation
According to Southeast Asia-based used car trading platform, Carsome, vehicles like the Perodua Myvi, Proton Saga, Toyota Vios, and Honda City tend to lose 20-30% of their value in the second year. This was based on internal data research conducted on the thousands of cars sold via the platform.
To get a more accurate evaluation of your car's current market value, you can use Carsome's free valuation and inspection service. There are also many other sites out there – such as MyCarInfo – which provides free tools to gauge the current value of your car.
Related: #BreakingItDown – 8 Things That Affect Your Car's Resale Value

Your car's value tends to depreciate from the moment you drive off the lot, so subsequently, the total car insurance you'll be paying each year changes as well.
Maintenance and repair
Based on the calculations provided on the Perodua portal, the service maintenance costs for a Myvi 1.5L H in Peninsular Malaysia are:
| | | |
| --- | --- | --- |
| Mileage | Peninsular Malaysia | East Malaysia |
| 10,000km | RM177.70 | RM184.70 |
| 20,000km | RM213.32 | RM220.32 |
| 30,000km | RM268.77 | RM279.97 |
| 40,000km | RM539.46 | RM565.76 |
| 50,000km | RM213.32 | RM220.32 |
| Total | RM1,412.57 | RM1,471.07 |
Related: #BreakingItDown – Guide To Buying Your First Car in Malaysia – Here Are The 8 Things You Should Know
Why some people prefer car-sharing
If you choose to rent a car, you do not have to worry about all the financial factors mentioned above.
Less financial burden
According to Kwikcar co-founder and CEO Jared Chan, millennials and the younger generation prefer accessibility and flexibility instead of being tied down with financial commitments for a long period of time.
(This makes sense especially when you're just starting to earn your own income as a young adult. At this stage in your life, it's important to make sure you're spending within your means.)
Chan also spoke about the changing consumer demands in the car-sharing market during the pandemic. While short-term car rentals (people who rent cars for weekend getaways) have been affected, Kwikcar has recorded an increasing number of users who are opting for peer-to-peer car-sharing subscriptions (long-term car rental plans that can last up to a year).
Speaking with CompareHero, the Kwikcar CEO pointed out that car-sharing subscriptions will cost about the same as owning a car, but users have the flexibility to stop renting their cars whenever they want.
"Basically, you are not tied to a five-to-seven-year consumer debt, and you also have the option to swap cars during the subscription period," he explained.

There are a variety of cars that are available for rent on Kwikcar – from affordable vehicles like the Perodua Axia to flashiers rides such as the 2015 Mercedes C180.
A Kwikcar subscription for a 2016 Perodua Myvi (1500cc) will cost you RM1,200 a month if you're looking to rent the vehicle for six months. The subscription also covers the car's insurance, roadtax and routine maintenance costs. A 24/7 roadside assistance service and doorstep delivery (within the Klang Valley) are also available.
"If you have a flat battery, the roadside assistance service personnel will come to change your battery or charge it so you can bring the car over to the nearest workshop. If you have a flat tyre, they will also change it for you. All these are covered in the subscription," Chan added.
The chance to swap cars during subscription is also an attractive option for car lovers. If you can afford to rent a pricier ride, there are a variety of vehicles such as the BMW 528i 2011 (from RM3,500 a month) and Mercedes C180 2015 (from RM4,200 a month) that are available on the Kwikcar platform.
Besides that, Chan highlighted that peer-to-peer car-sharing has also become a platform for car owners to generate income during the pandemic-induced economic downturn. To safeguard the wellbeing of users during the pandemic, the company ensures that every car owner cleans their cars before the next user picks it up. Every car is also equipped with hand sanitisers and antibacterial hand wipes.
Adapting and thriving with the new normal
Meanwhile, SOCAR Malaysia managed to register a healthy double-digit percentage growth in turnover last year, despite feeling the impact of the MCO, as more people seek self-drive transportation options which reduces contact with non-household members.
SOCAR Malaysia CEO Leon Foong told CompareHero that the firm is still seeing a strong demand for short-term rentals.
With many urban young Malaysians stuck in apartments or in multi-person households, the trend we've seen from our data is that they rent cars to go buy essentials and run errands such as going to banks," Foong said.
"SOCAR-2-YOU offers unparalleled convenience as you can pay only for the hours you need and have the same convenience as having a car right at your doorstep. Last year during the RMCO period, we also saw a huge uptake in demand due to a rise in domestic tourism and people opting for land instead of air travel," he revealed.
SOCAR Malaysia has also learnt to adapt to the challenges of the pandemic by rolling out new types of products including:
Providing SOCARS to healthcare frontliners.
Supplying logistics partners with its fleet through SOCAR Business Mobility (a programme where delivery agents and SMEs can rent vehicles at affordable prices).
Setting up a gig economy platform called DASH that generates jobs for Malaysian gig workers by empowering them to provide extra value services such as SOCAR-2-YOU delivery and SOCAR+ (a service where you can choose to add a personal driver to your SOCAR booking).
For people with extra parking space at home or in their office, the company has also launched SOCAR Chup!, a programme which enables you to turn your empty parking space into a SOCAR zone. As a reward, you'll receive benefits such as discounts and coupons for your bookings.
SOCAR's contactless user experience is also ideal for today's social-distancing community, as guests can book, unlock and start their vehicles via its app.
"There are no keys involved and we can even have the car delivered straight to you and picked up when the reservation ends," Foong explained.
As for TREVO (the company's peer-to-peer car-sharing service), Foong highlighted that they have enhanced their SOPs for car key handovers and car drop-offs so that every guest can access their vehicles with minimal contact.
"We've enhanced the SOPs of our operations team while also ensuring that all cars on both platforms are cleaned and sanitised regularly and thoroughly. We've also provided sanitisation kits on all our cars as frequently as possible so our users have access to masks and handspray," he added.
Users who prefer car-sharing will find a wide range of cars (32 models to choose from) that they can rent via SOCAR. To get around safely during the MCO, you can opt for a Perodua Axia (at RM8 per hour), a Toyota Altis (at RM15.90 per hour) or a Mini Cooper 3 Door (at RM25 per hour). These are just some of the cars that are easily available on the SOCAR platform.

Mini Cooper fans can rent the car of their dreams via the SOCAR app at just RM25 per hour.
An additional source of income for car owners
Car-sharing app Moovby has also expanded its user base despite the challenges brought up by the pandemic – thanks to an effective disinfection policy for every car that belongs to its hosts, as well as a plan to diversify its business.
Under Moovby's Disinfection4U programme, which was launched during the first MCO in 2020, thousands of vehicles have been successfully disinfected, thus providing users with some peace of mind when they are renting cars.
Moovby founder and CEO Nik Muhammad Amin revealed that it's necessary for every car owner that utilises the Moovby app to provide hand sanitisers and disinfect their vehicles before they are rented out.
Besides ensuring the wellbeing of their car owners and users, Moovby has been providing personal transportation to medical frontliners from Sabah and Sarawak who are working in Peninsular Malaysia.
The car-sharing app also has further plans for growth this year, as it foresees a silver lining amid the dark clouds of the pandemic. Nik Muhammad believes that car-sharing apps are viable platforms for car owners to earn additional income during these uncertain times, especially for those who are struggling to pay for their monthly car instalments.
Seeing parallels between car-sharing and Airbnb (an online marketplace that connects people who want to rent out their homes with guests), he said, "Moovby is like an Airbnb for cars. Airbnb thrived during the 2009 financial crisis, where people were more willing to share their rooms and house in order to offset their mortgage payments.
"So you can put your car to better use by renting it out," Nik Muhammad added.
If you are one of the many Malaysians who are currently working from home, renting out your car could be a good source of income. According to Moovby's FAQ page, the payment rates for car owners depend on the model and make of your vehicle.
As for users who are looking to rent a car on Moovby, there are Perodua Axia models that are available from RM81 per day, as well as higher-end cars such as the Mazda CX-5 (for RM405 per day) and even a Porsche Cayman (for RM1,350 per day).

A Porsche Cayman is available for rent on the Moovby app (RM1,350 per day).
Did you know that you can also use a credit card to rent a car? Yes, most car-sharing apps accept credit cards! So besides driving off in the car that suits your budget and needs, you can also enjoy equally awesome rewards such as e-vouchers, gadgets, cashbacks, reward points and more when you apply for a credit card.

Find out more about our latest credit card promotions here.
We hope you found this article useful and interesting! Share your feedback with us on our Facebook, Instagram and Twitter pages.