We got invited to the RFID media day at Touch 'n Go's Customer Experience Centre to find out what's happening with the RFID project along with new updates. This is what you'll need to know about the Touch 'n Go RFID system, along with some questions asked from the floor.
The entire RFID system is very interesting – it's the promise of a more efficient toll system on our Malaysian highways. It's something that could reduce traffic jams, reduce time spent reloading our Touch 'n Go cards, and require less maintenance. The media day covered the basic aspects of RFID, including a new update of a windscreen sticker that is applied on the inside of the car.
We've put together a few questions that are most relatable to help you understand all you need to know about the RFID system.
Related: Where can I buy Touch 'n Go Card in Malaysia?
What is the Touch 'n Go RFID?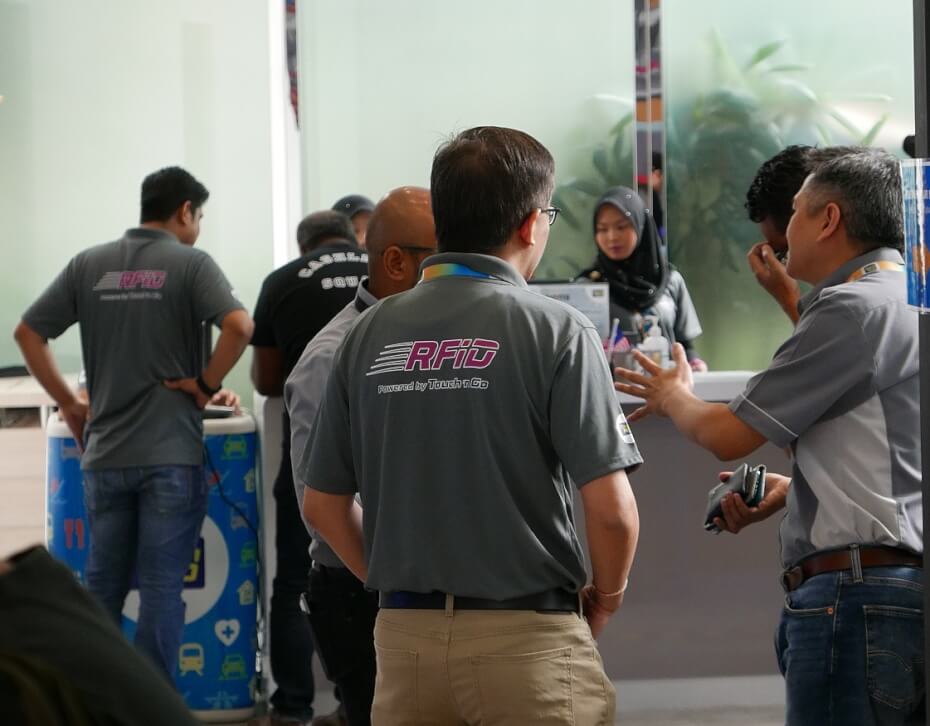 RFID stands for Radio-Frequency IDentification. It's something Touch 'n Go is trying to introduce as a newer toll payment system with the use of a sticker instead of a Touch 'n Go card and a SmartTAG. The sticker caries a metal RFID tag (embedded with a radio frequency chip) that is scanned by a toll booth's overhead scanner.
Keep in mind that each of the RFID sticker is placed only once on one vehicle and is unique to that vehicle, meaning you cannot swap it out to another car, though you can have several different RFID stickers tied to one Touch 'n Go eWallet account on their mobile app.
How do I use the Touch 'n Go RFID?
The Touch 'n Go RFID is currently in it's pilot testing phase and was open to Klang Valley highway users who drive private cars. Only Class 1 vehicles can be used as part of the testing: motorcars, vans, jeeps, and pickups. However, the pilot testing registration is already closed – those who has registered will receive notifications on their participation.
You will need to download the Touch 'n Go eWallet app on toyour smartphone to be able to use the RFID system. You can download the app from Google Play for Android and from the App Store for iOS.
How do I install the RFID sticker?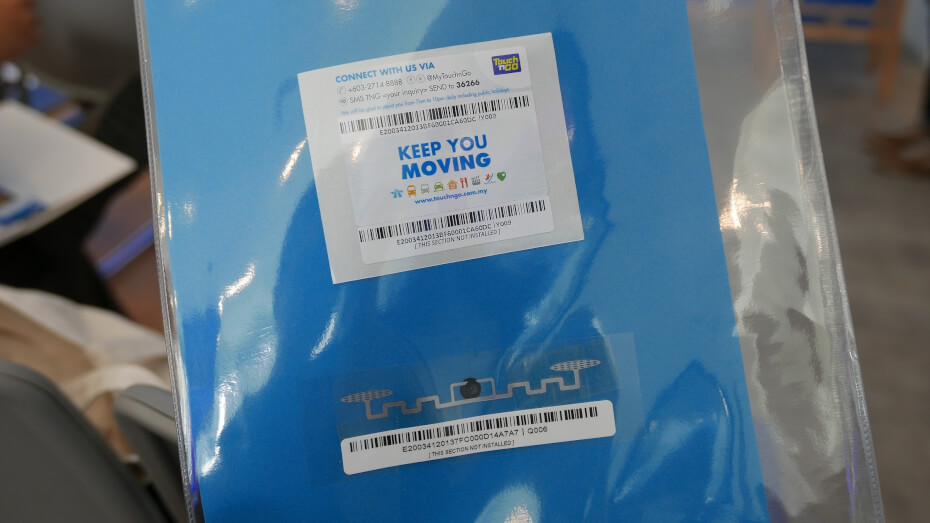 Windscreen sticker (top) and headlamp sticker (below)
The sticker can only be installed at Touch 'n Go RFID fitment centres around Klang Valley. The sticker will come in two forms: a thin strip on a car's headlamp and a larger sticker for the car's windscreen applied from the inside.
The first launch of the pilot testing phase only had the thin strip applied on a car's headlamp, however many were quite unhappy about it as it interfered with some LED lights and can be peeled off by less-friendly people. To mitigate that issue, there is now a larger sticker to be applied on the inside of the car's windscreen – so long as the car has a JPJ-approved tint (not too dark). If your tint is too dark however, the sticker will have to be applied on the headlamp instead.
There are currently only five fitment centres, but Touch n' Go aims to increase the number of centres as we approach the year end. They are considering options such as home installation services and a DIY approach too.
How durable is the RFID sticker?
Touch 'n Go claims that the sticker is very durable and is made to last for an average of five years, and it can survive a variety of weather conditions. During the Q&A session, Touch 'n Go further added that the sticker can withstand temperatures from as low as -20°C to as high as 55°c.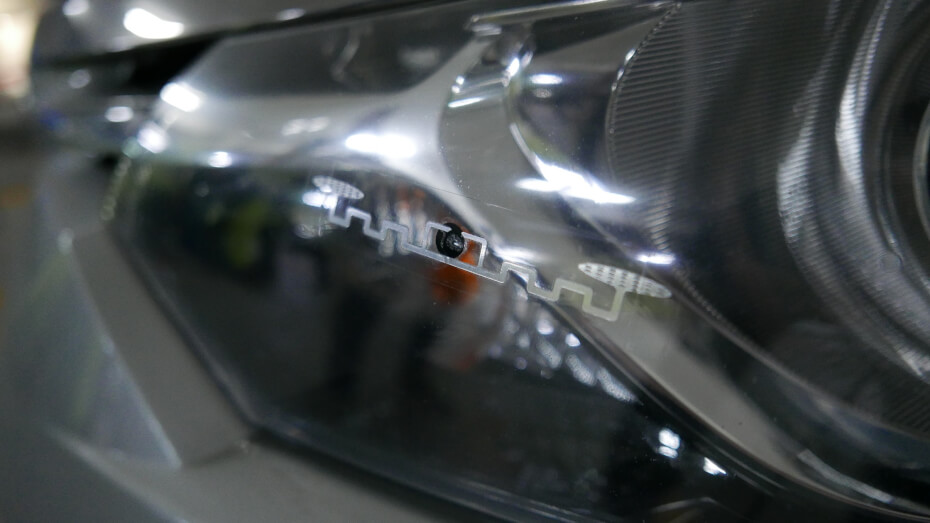 RFID sticker on a car headlamp.
When asked about the safety of the sticker being on the headlamp of a car, Touch 'n Go commented that while it cannot prevent such things from happening, the sticker will be damaged upon removal, thereby protecting your eWallet money. The safer alternative would be the larger windscreen sticker that is applied on the inside of the car.
What if I don't have enough eWallet balance when I drive through the toll booth?
If you don't have enough balance in your eWallet, the toll gate will not open and the sign will show "Baki Kurang". If you encounter t his issue, you'll need to pay using a Touch 'n Go card if there's reader on the toll booth. Touch 'n Go will be placing some priority in improving the reloading and low-balance aspect of the RFID system.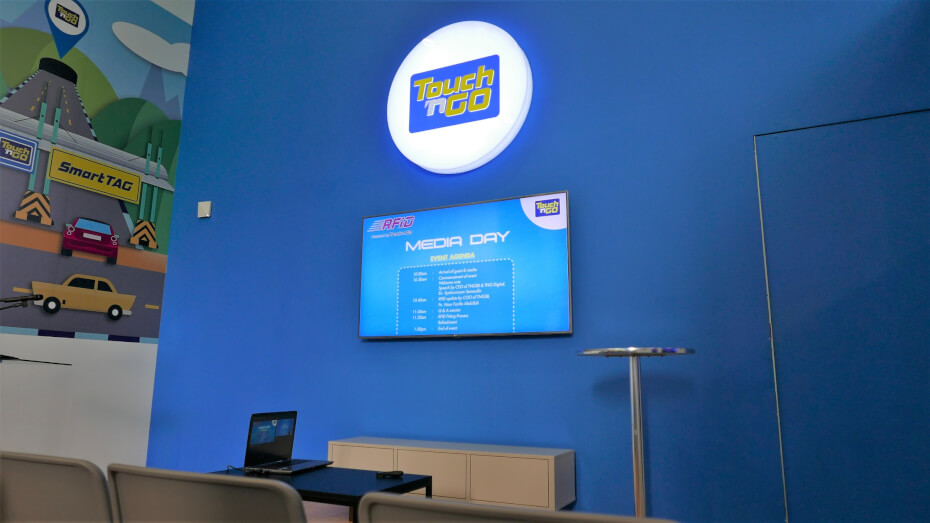 I've been hearing some complaints and criticisms regarding the RFID project, mostly around its implementation of using the passive RFID stickers on the car and the whole question of how reliable it will be. Personally, I feel that the RFID system will benefit everyone in the long run as it would ideally smoothen out traffic. It is also great that Touch n' Go is listening to feedback with the new windscreen sticker - something a lot of people prefer over the headlamp sticker.
The whole RFID project is still in its pilot testing phase, and it is in this period that there will be bugs and issues to be discovered. If you're a pilot tester, it's wise to provide feedback to Touch 'n Go with whatever issues you may have, from sticker placement to RFID reliability.
Let us know what you think about the RFID system in the comments, we'd like to know what you think!
You might also want to check out: Roundup of the 12 Best Credit Cards in Malaysia