Everyone can now breathe a sigh of relief as the Cabinet has given the Land Public Transport Commission (SPAD) the go-ahead to regulate Uber and Grab ride-sharing services. In the latest Budget 2017, the government also encouraged Malaysians to participate as Uber drivers to improve their income.
Uber, Grab or Taxi?
Earlier, The Sun reported that the Government is mulling a new taxi fare rate as a measure to streamline and revamp the Teksi 1Malaysia (TEKS1M) and budget cab operations. To spice things up, Grab has also revised their rates recently and claim to be the cheapest car-hailing service in town!
While it's still unclear what the new taxi rates will be, here's a cost comparison between Uber, Grab, and a local taxi fare as of today to help you decide the best value-for-money travelling option: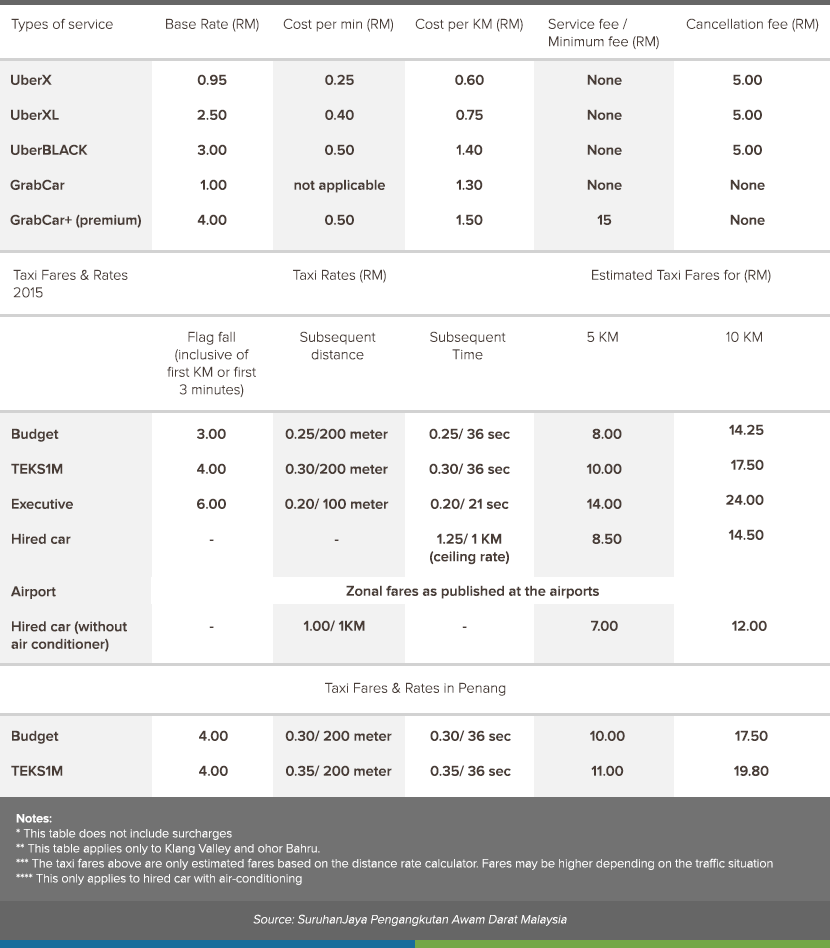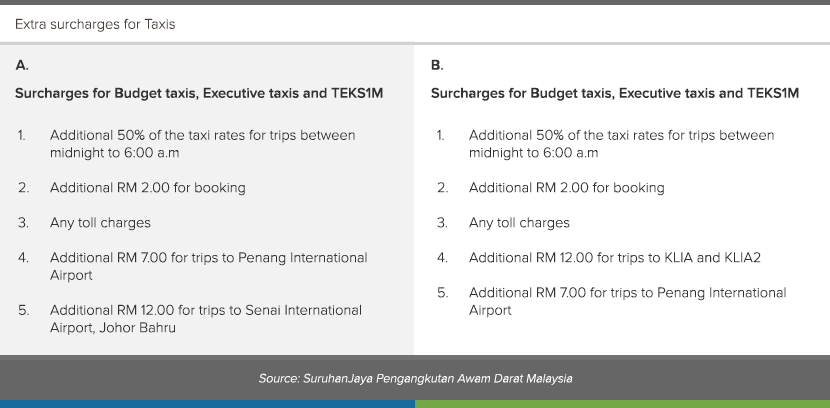 Based on the table above, Grab offers lower rates for average rides compared to taxis or hired cars and also Uber at the moment thus being the preferred choice for many consumers today. It is easier and faster to get an Uber or Grab via their apps than to hail a taxi.
Why are people shifting away from taxis?
Last year, the British taxi comparison site LondonCabs.co.uk placed Kuala Lumpur taxi drivers at the top of the 10 Countries with the Worst Drivers.
They cited overcharging, detouring, and refusing to charge by the meter as reasons, all of which we are quite familiar with. Uber and Grab are increasingly welcomed by locals and tourists as an alternative due to their quality of service, transparency, and affordability.
Known as ride-sharing apps, more people from the middle-income group particularly, are signing up with Uber and Grab as partner drivers to earn extra income. But it hasn't been a smooth ride for the local taxi community who have had to deal with a loss of customers to their competitors.
3X Timeless Bonus Points for Overseas spend
2X Timeless Bonus Points for Grocery, Petrol & Utility spend & 1X for Other spend

Cash advance withdrawal up to 100% of your credit limit
Cases of taxi drivers harassing and physically abusing Uber and Grabcar drivers and their customers had been widely reported over the past several months. Following the move of legalising Uber and Grab, it will be even more important for taxi drivers to keep up with their competition by improving their services.
It will be interesting to see the developments and improvements that the TEKS1 Malaysia aims to make and how it will affect consumer spending on the various operators. So be mindful and keep yourself updated to ensure you get the best value for your money and also the best experience for your money with the best credit cards as well!
8% Cashback for Petrol & Groceries spend
0.2% Cashback on Other spend
Exclusive deals and special VIP treatments while enjoying great savings at more than 6,500 shopping outlets nationwide