Are you planning to purchase a new or used car for yourself? What to expect before you can actually make your final decision to buy one? This article explains three main factors that you should consider or look for when buying a car.
---
At some point in life, most people will go through the process of buying a car, and it can be super stressful without proper planning and good advice.
To help you out, we sorted some of the most important factors and tips to consider before buying a car. Though there are many lists out there to guide everyone in their car searching journey, we'll focus on the top three in this list.
1. Figuring out the financing - some things to know about getting a car loan
Purchasing a car is a big investment - only second to property - so it only makes sense for this item to be on top of your to-do list. Before figuring out what type of vehicle to purchase, you must first think about how you are going to pay it off.
Knowing your credit score will be super helpful. Having a good credit score will offer you higher chances of negotiating lower interest rates on auto loans and getting flexible payment periods, in turn potentially saving you up to hundreds, if not thousands of Ringgit. You could also have more options to choose from as most banks will prefer to deal with you.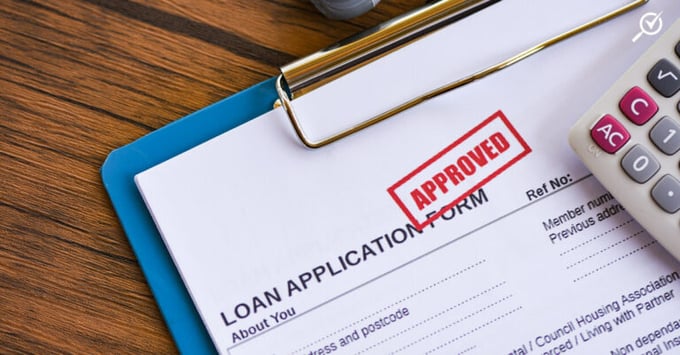 Getting any type of loan requires you to commit finances to the asset for a long time, make sure you are ready to make such a commitment before you go ahead.
In fact, your credit score plays an important role in almost all other financial product applications including a personal loan, mortgage, or credit card.
Banks, financial institutions, and even businesses use this piece of information to evaluate the credibility of your financial health. It helps them understand the risks they might face if they decide to lend money to you.
By the way, if you are on the lookout for a personal loan or credit card, it wouldn't hurt to check out a comprehensive list of personal loans and credit cards on our website.
But before you dive into any commitments which require a loan, AKPK financial education trainer and Deputy President of Malaysian Financial Planning Councils Dr Desmond Chong Kok Fei told CompareHero that buyers must first understand the three Ps as a personal guide.
First, he states, determine the Purpose of the loan - is it for consumption or is it a productive loan? The latter, for example, is when you get a loan to buy a car for work. Understanding why you need to get a loan will help you plan your finances better.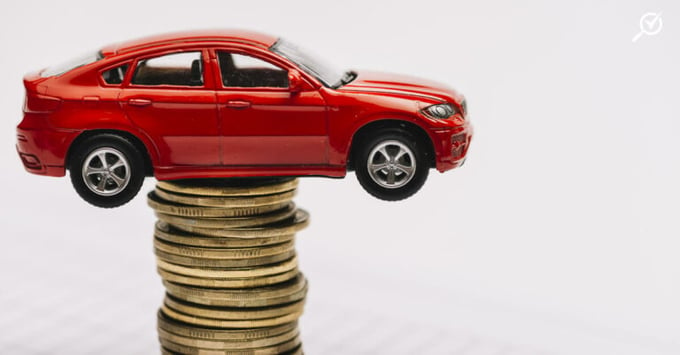 Figuring out how you intend to finance your car should be the first step when it comes to buying a car.
Secondly, assess your Payment Capability. Banks will usually require a salary statement or a bank statement to assess whether a person qualifies for a loan. At the same time, they'll need a guarantor for the applicant to be eligible. This is where it's necessary to inform parents, guardians or close relatives about these plans, Chong said. Lastly, he stressed that loan applicants measure their debt service ratio, and ensure it's below 50% before proceeding. To understand what a debt service ratio is, check out this article.
Related: How do I calculate my Debt Service Ratio?
Lastly, maintain an acceptable if not satisfactory Payment History moving forward. To be successful in any loan application, it's pertinent that applicants have and maintain good credit scores. A less than satisfactory score may lead to a rejected application.
Overall, it's important to remember that the total cost of ownership of a car is significantly more than the actual price you pay at the store.
That's because that cost includes depreciation, fuel, maintenance, repairs, and insurance. From these costs, depreciation or the loss in value over time makes up the highest (40%), according to a study. Generally, foreign cars tend to hold their value a little better than domestic cars.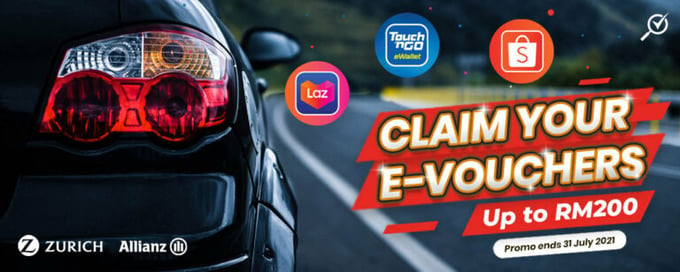 Click here to purchase or renew your car insurance and get eVouchers worth up to RM200 for FREE!

2. Used cars vs new cars - which is better?
One of the biggest dilemmas buyers tend to face is choosing between a used or new car. This important decision will make a big difference in your finances over the next several years.
Before you come to a verdict, your decision will likely depend on you realizing that a car's value doesn't appreciate overtime, and whether you qualify for a car loan or if you need to pay for the car in cash.
Unlike property or gold, a car is not an investment. Though it is an asset, it depreciates over time or the loss in value over time, making it less valuable to your wealth growth.
Some of the advantages of getting a new car is the warranty that comes with it - most new cars will come with a few repairs in the first few years.
Other than that, new cars generally offer financing at lower interest rates - which makes sense overtime as you can reduce the amount of interest you pay throughout your loan. Playing the long game, right?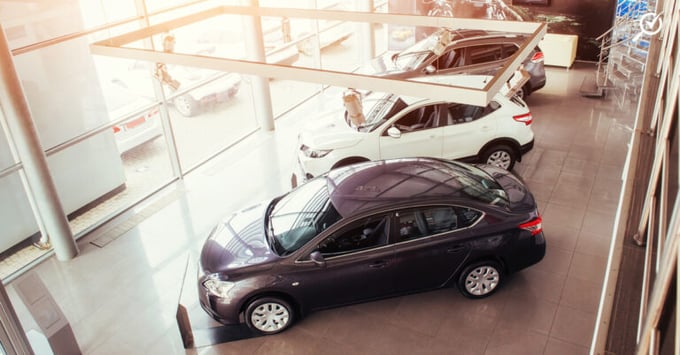 There are many other variables to consider when choosing between old or new cars. List them out and compare the pros and cons of each.
From an appearance and functionality standpoint, new cars will look edgier because they are improved versions of old models, and will have higher performance due to their newer technology, offering better gas mileage and lower gas emissions - conditions that will benefit both you and the environment in the long term. Newer cars may also have more seamless technology - self parking cars, integration of phone and cars etc.
The disadvantages? The high price of a new car. As pointed out earlier, cars are not good long-term investments, so the moment it gets on the road, it drops in value. It may not make much financial sense to buy a new car seeing how you could be losing a lot in the first two to three years. A brand new car can lose 15 to 30% of its resale value the second you drive it off the lot.
"Sometimes buying a new car may not be as different (in price) compared to an old one," said Chong. "But if you buy a used car, and realize it's not a good fit, you'll experience more problems. For example, let's say you buy a super rare old car, one that you hardly see on the road, you'll actually end up spending more. Some cars come with longer free maintenance, some cars don't have the spare parts in the country, sometimes cars use more fuel for example etc.- there are a lot of deciding factors to consider."
But if you do decide to get a new car, Chong said it's important to think of other factors like resale value, its appearance, efficiency of fuel consumption, service outlets that are easily accessible, types of loans and maintenance period.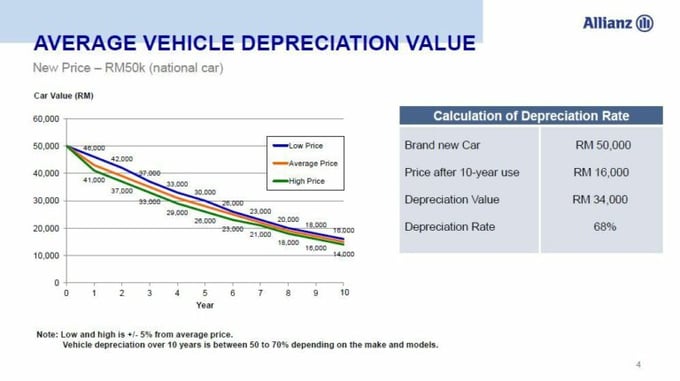 Based on this chart, the average vehicle depreciation value of a RM 50,000 new car after 10-years is 68%. Note that this was based on a chart created in 2018. (Image source: Allianz as seen on Carsome)
How do used cars fare then? Well, the biggest win for used cars is you get to avoid the largest depreciation in value, as the previous owner would be doing that for you. Reselling used cars may also make more financial sense because you could lose less money compared to selling a new car. If you are curious to know how much your car value has gone down, try this car market value calculator by CarBase.my.
From a money standpoint, there are several good reasons to buy used cars:
You could sell your car for nearly the same amount you paid for it in the next few years.
Since used cars are cheaper, it is easier to save up and pay it with cash (if you can!)
Rather than spend your extra money on a new car, buy a used car and invest the rest of the cash!
You will save up on repayments (like a lot) than new cars.
Lastly, your insurance rates may be lower for used cars compared to new cars because of the car's market value, which has obviously gone down a lot because it's used. However, only third party insurance instead of comprehensive insurance can be used on old cars (more than 10 years), according to Chong.

Related: One Way to Know How Much to Spend on a Car in Malaysia
The disadvantage of used cars is the higher interest rate, because used cars have a lower resale value. Additionally, some banks also set vehicle age limits (up to 12 years) for those who are interested to purchase a used car. Why? Hint: Higher liability and higher risk of a breakdown.
Used cars may also be prone to repairs. Make sure to check the service history and check any abnormalities on the car before purchasing it. Undeniably there might be issues that are not quite visible to the eye right away. Toyota, Honda and Isuzu are some of the brands that are least problematic, according to the 2017 JD Power Malaysia Initial Quality Study.
To better manage your car maintenance budget and generally live a more frugal life, you can learn to take on some auto repairs and maintenance jobs by yourself. For example, you can maintain the upkeep of your air filters, windshield wipers and oil and filter, or other reasonable repairs, as those don't require much auto knowledge.
If you're not all about the DIY world, another option would be to invest in more credible brands for auto spare parts as they can reportedly lower your car maintenance cost, on top of relying on credible workshops and regularly maintaining your car.
All in all, used cars are not a bad choice - just make sure all the safety features of your used car is in working condition, the service booklet is still available, and the car has been inspected by Puspakom (meaning it's suitable to be on the road).
The quality of your vehicle will make or break your wallet. Quality cars will show via its workmanship, durability, components, accessories, and will experience fewer overall problems over time.
We also read online that it's better to wait till the second year of production before buying a new car because you may experience fewer quality problems, as redesigned or newly introduced vehicles tend to experience more quality problems during their first year of production than subsequent years.
3. National vs imported cars - does it really matter?
One of the biggest myths is that domestic cars are of lower quality than foreign-imported cars. But how true is this?
From a cost perspective, imported cars will generally be more expensive because they come with higher taxes due to their nature, Chong tells us. On the flip side, banks may offer lower interest rates for non-national cars compared to national cars.
In terms of accessibility, national cars may be more convenient as its stocks and spare parts would be readily and easily available in the country. "If any breakdown does happen in the future, you won't struggle to find a replacement," Chong said.
The recent PENJANA initiative may also be another good reason to get a local car as it offers a full waive of the 10% sales tax, in comparison with buying imported cars that only come with a partial discount on the sales tax.
Overall, both domestic and international cars may actually be equally good depending on the model and type, and a well-known car study validates this view too.
Based on the J.D. Power 2019 Malaysia Initial Quality Study, our local car, Perodua Aruz ranked highest in the compact SUV segment compared to other similar types of cars with a 70 PP100 score.
*PP100 is a measure of the number of problems experienced per 100 vehicles (PP100), meaning lower scores reflect higher quality.
This makes the study a particularly useful tool for new owners who can look at problems the car might have within 90 days of ownership.
Overall Study Rankings
Honda Jazz ranks highest in the city compact segment with 68 PP100.
Honda City ranks highest in the entry midsize segment with 59 PP100.
Perodua Aruz ranks highest in the compact SUV segment with 70 PP100.
Honda CR-V ranks highest in the large SUV segment with 64 PP100.
The study is based on responses from 1,904 new vehicle owners who purchased their vehicles between July 2018 and August 2019, and included 50 passenger car, pickup and utility vehicle models of 12 brands.
Compare, compare, and compare... then decide!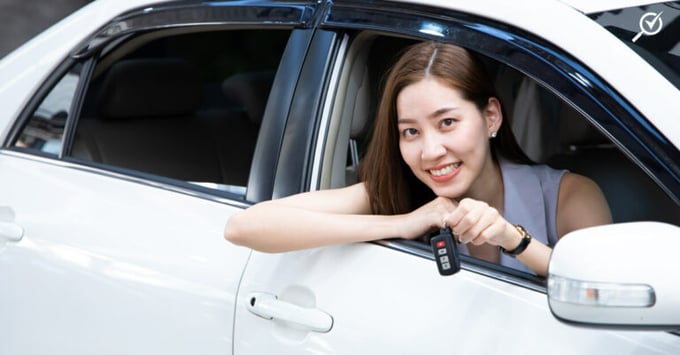 Before you can run off into the sunset with your new car, consider all the factors affecting your investment.
Buying a car is a huge commitment that will impact your finances significantly. Therefore, it's critical that you take the time to really think through the different factors that will impact your purchase.
As usual, all good financial decisions are not done overnight - so take some time to really mull over the factors and list down all the pros and cons for the different factors we've laid out for you. Compare and contrast how these factors may be useful for you. Don't stop until you are happy with the results.
At the end of the day, you can read a hundred guides and listicles and still won't be able to decide if you don't muster up the courage to do your own research and to educate yourself on the topic. So good luck!