Updated on 9th March 2018.
When it comes to selecting a gym, key factors that pop out usually include pricing packages, facility offerings, maintenance consistency and even the number of outlets for your convenience.
Why are Malaysians joining gyms?
Earlier this February, Al Jazeera reported that Malaysia is in the midst of an obesity epidemic, with almost half the country overweight or obese. Twenty years ago only 4.4% of Malaysians were considered obese. A decade later that figure jumped to 14%. Apart from juggling with the increasing cost of living and personal wealth management, it is vital for everyone to not neglect the fact that your health is paramount and outweighs other forms of wealth.
Boosted by the increasing awareness towards the need for fitness and health in our daily lifestyle (let's be honest, Malaysians need it, especially with delicious foods that always seem to be 'just around the corner'), the gyms and all sorts of fitness operators are mushrooming on a daily basis around our neighbourhoods.
To spice things up, we even saw the rise of KFIT, which is an online platform that provides access to plan and books a variety of fitness, beauty and wellness activities at participating outlets with membership fees charged monthly.
Related: 8 Easy Money Saving Hacks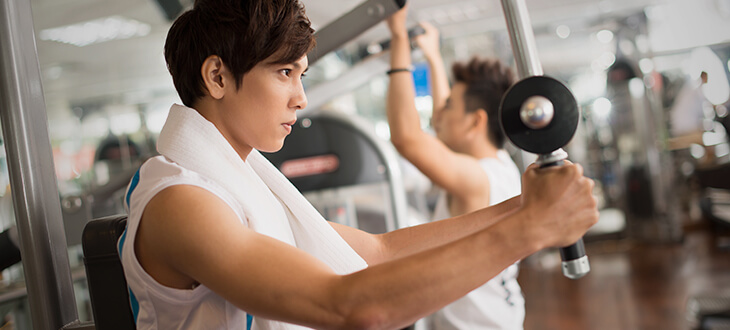 So will there ever be the perfect gym operator for everyone? The answer is subjective as these gym operators are targeting different market segment with different marketing strategies. And to make working out even more interesting and attractive, most of the gym operators now offer various types of group workout sessions like dance, body combat, yoga and more across all of their outlets.
As pricing appears to be the vital factor especially for gym newbies, one tip is that you should check up on newly opened or soon-to-be-opened outlets as these gym operators may offer much affordable membership packages coupled with extra freebies to attract more customers in the new outlet, according to an industry player.
No Annual Fee, FREE for Life5%

Cashback for Petrol spend

5% Cashback applicable to Revolvers (2% Transactors)
Based on our own encounters with some of the gym operators, it can be wildly confusing to consumers how the rates can change or vary so quickly within a short period of time. This is due to the fact that the membership signup is calculated based on an individual basis and the sales consultants may offer slightly different packages in order to win more sales.
So when you come across this situation, you may have the leverage to negotiate with the sales consultant to bargain for a better deal either on price or membership period extension. As for others, they may offer various promotional activities subjective to its marketing strategy from time to time.
Related: Is Our Cost of Lifestyle Increasing?
Which is the best gym operator in town?
For a better picture of the gym operators currently available in the market, CompareHero has compiled and ranked accordingly on several mainstream fitness operators based on affordability, coverage and also facilities condition. For an overall experience, Celebrity Fitness is ranked the best gym and fitness provider in the industry considering its value-for-price package and up-to-date equipment.
With some comments from the existing members, here are the reviews for each gym: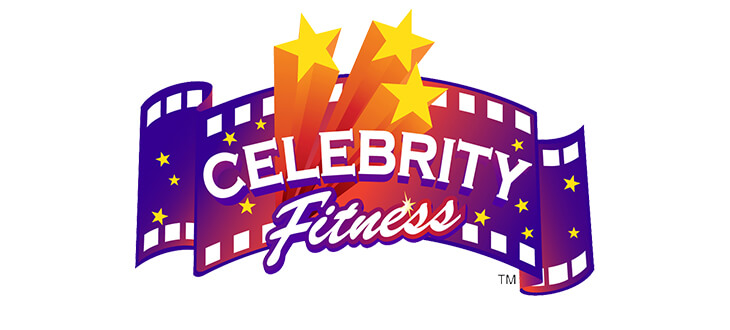 1. Celebrity Fitness + Fitness First
The largest chain in local gym operators industry and it is believed to be the market leader with the highest number of members and outlets spread across Klang Valley. Equipped with various classes, personal trainers, and up-to-date equipment, Celebrity Fitness continues to embark on its growth by opening more outlets across the country.
Do note that Celebrity Fitness and Fitness First have merged in February 2017 and is now offering a dual membership for both gym's clubs throughout Malaysia.
Overall, it is observed that the management of Celebrity Fitness is putting in a lot of effort to attract more newbies and rewarding its existing members at the same time by capitalizing on the convenience and trendy lifestyle.
Areas under coverage (Celebrity Fitness): Metro Point (Kajang), Klang Parade, Bangsar Village II, Aeon Big Endah Parade, Cheras Sentral, Kepong Village, Lot 10, Mid Valley, Nu Sentral, Quill City, Wangsa Walk, One Utama, Jaya One, Sunway Pyramid, Puchong Setiawalk, Palm Mall Seremban, The Mines, Aeon Big Bukit Rimau, Main Place USJ, Subang Parade and Aeon Shah Alam. Outlets to be opened soon: D Pulze Putrajaya.
Areas under coverage (Fitness First): 1 Mont Kiara, Avenue K, Cheras Leisure Mall, Empire Subang, IOI Mall, Klang Bukit Tinggi, Menara Axis, Menara Manulife, Paradigm Mall, Setia City Mall, The Curve and The Gardens Mall (Midvalley).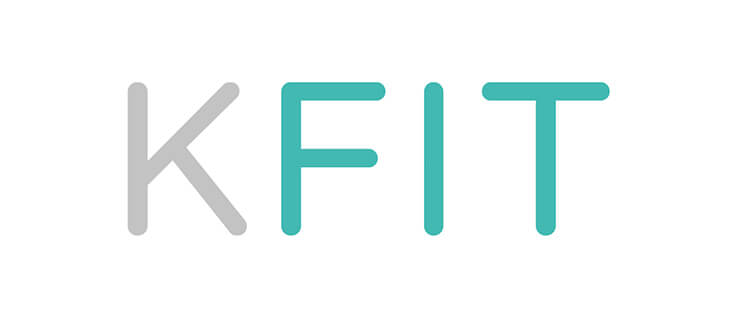 2. KFIT
Launched just last year, the fitness concept application has picked up its market share at a rapid pace by offering solutions to both its partners and customers. However, the group has decided to end its offering of unlimited access to gyms and fitness studios and change to ten sessions for each facility. Though this has sparked some dissatisfaction among its existing users, but the concept of affordability and convenience is still solid with ten sessions for each facility offered at RM99 monthly.
This application is suitable for moderate and light workout users. Further, gym newbies can opt to use this app and check out some of the gyms before tying to the gyms for good. To ensure flexibility, the group has also introduced KFit Go, which allows users access fitness activities whenever they like, minus the subscriptions. On the other hand, KFit X is another option for users to purchase memberships at a specific location and progress on their fitness journey.
Overall, the introduction of new packages is a move that deserves applause as it provides more flexibility and choice in terms of schedule as well as pricing. Nonetheless, some of the partners found on the app may not have outstanding equipment compared with the mainstream players. So, as a user, you should do some research on the particular facilities before going there to avoid dissatisfaction.
Areas under coverage: Singapore, Kuala Lumpur, Hong Kong, Taipei, Manila, Seoul, Auckland, Melbourne, Sydney, Perth.
Related: 8 Healthy Food Items You Should Put On Your Grocery List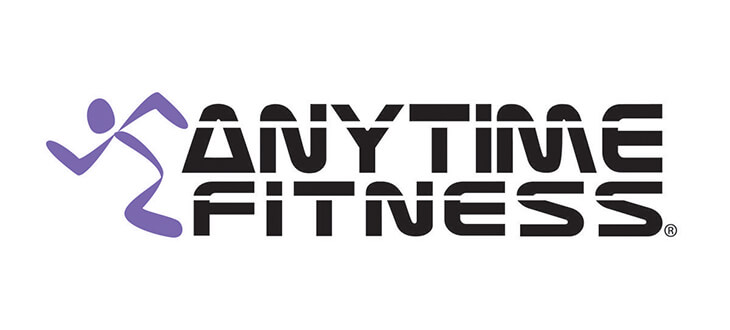 3. Anytime Fitness
Anytime Fitness is one of the newest gym operators in Malaysia and this gym allows its members to use the facilities at all outlets, at any time of the day. The equipment and facilities are relatively new while the club also offers various classes for its members as well. This fits well into the group of people that has the hectic or crazy schedule as there is no pressure for the members to go to its branches as the gym branches are open at all time.
However, the classes offered are still somewhat limited compared with its peers at a similar pricing. It will be great for the management team to increase the classes to attract more group fitness lovers. Overall, this gym is still in expansion mode and members can expect to leverage on its widened coverage once the plan for new outlets is consolidated.
Areas under coverage: Menara Hap Seng (Kuala Lumpur), Taman Cempaka Ampang, Taman Desa (Old Klang Road), Mont Kiara, Damansara Perdana, Wisma BU8 (Petaling Jaya), Oasis Ara Damansara, The Cube Puchong, Jalan Anggerik Shah Alam and Sunway Nexis Kota Damansara. Soon to be opened: Plaza Vads TTDI, Aeon AU2 Shopping Centre (Jalan Taman) and 8 Kinrara (Puchong).
Related: Ten Overpriced Foods You Should Stop Buying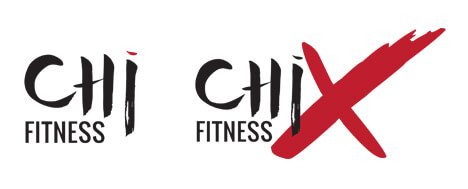 4. Chi Fitness
This gym operator was undergoing a restructuring exercise and has now established a stable foothold with the opening of more outlets in Malaysia. Its facilities and equipment are well-maintained and newly installed.
Chi Fitness currently offers three packages: Chi Fitness, Chi Signature, and Chi X which are flexible packages tailored to cater for different type of gym users.
For more info, you can click:
Areas under coverage: C180 (Cheras), Nexus (Bangsar South), Carnauba (Shah Alam), Centro Mall (Klang), Bangsar Shopping Centre, PJ Trade Center, The Scott Garden, Ikon Connaught (Cheras), Atria Shopping Gallery, Shaftbury Square (Cyberjaya), Encorp Strand Mall, Da:Men USJ, Sunway Carnival Mall (Penang), Queensbay Mall (Penang), All Seasons Place (Penang), Heritage Club (Penang) and Aman Sentral (Alor Setar).
Related: 5 Bad Financial Advice that Makes You Poorer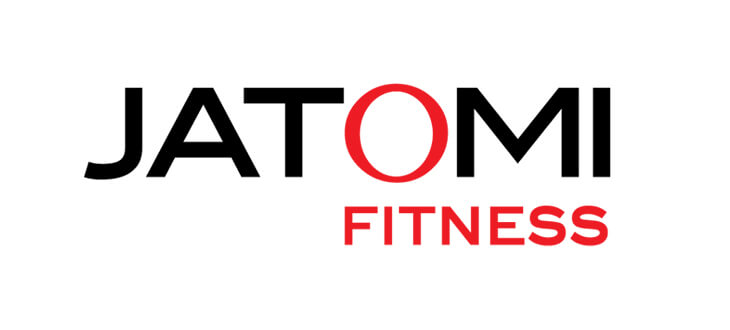 5. Jatomi Fitness
The facilities and equipment are relatively new and Jatomi currently offers the most affordable pricing package amongst all of the gym operators. However, the only catch is that it has fewer branches compared with their competitors and newbies are advised to seriously consider the distance factor when choosing to sign up with this gym operator. The packages offered are relatively affordable compared with others and it is suitable for those that stay within the vicinity of its branches.
Areas under coverage: Tropicana City Mall (Petaling Jaya), The Weld (Kuala Lumpur), Gurney Plaza (Penang) and Johor Baru City Square.
If you wish to get extra value for signing up, you may consider getting a good rewards credit card and win yourself some points.
ZERO Annual Fee, FREE for life

5X TreatsPoints for all spend on American

Express Reserve Card

1X TreatsPoints for Visa/Mastercard spend