We have all made impulse purchases at some point. If we learn to control impulse spending, we would have much more cash to spend on the things that we actually need. Below are habitual, money-wasting purchases that Malaysians should stop making.
1. Paying high interest rates
Many Malaysians continue to service their existing loans without considering refinancing the loans which can allow them to pay lower interest. These individuals will be on the losing end because they waste tremendous amounts of money that way. Refinancing can actually help you pay off your loan faster, and at the same time reduce the amount of interest you are paying.
For example, if you have an existing RM5,000 credit card debt at 18% per annum, there is actually a simple way to reduce that interest. You could look for a low-interest personal instalment loan, borrow RM5,000, and then use the money to pay off your card. You will then need to repay the loan but at a reduced interest rate than 18%.
Secondly, you can opt for a balance transfer loan to effectively reduce the interest you are paying on your credit card debt. However, you must make sure that this is an option you can afford because balance transfers offer a shorter time frame for repayment.
Related: The Best Balance Transfer Plans in Malaysia
For example, the Balance Transfer offered by Maybank offers a 0% interest rate, but it has a 12-month tenure period with a minimum transfer of RM1,000. Aside from that, there is also a one-time fee of 3% within the balance transfer plan. Consider all these conditions before you apply for a balance transfer.
2. Buying consumables in small packages
Do you consume a lot of jam or peanut butter? Or how about cooking oil? If your household regularly uses certain items, stop buying them on an ad hoc basis. In other words, don't keep going to the supermarket because you always buy the small pack.
The price of small or a single-serve packed items can be up to 50 percent higher when compared to buying in bulk. Did you know you can save up to 18% on your grocery bills when you buy them in bulk? When you buy larger quantities of a product, the price will be cheaper per volume.
For example, Milo's 1 kg soft pack is sold for RM 19.99, while a 2 kg soft pack is sold for RM 29.99 which means you save around 33% by buying it in bulk. So rather than buy two small packages of the same product, buy one larger package to save yourself more money.
3. Credit card fees
You might be paying for credit card annual fees without knowing you could negotiate for it to be removed. For example, if you have been a good paymaster, you can actually negotiate with your credit card issuing bank to do away with the credit card annual fee.
You will get to save money by doing so, especially if you have multiple credit cards. Annual fees for a credit card can start from RM68 and go up to RM600 for a single card. If you can negotiate to do away with the annual fee for a credit card that costs RM250, you would have saved RM1,250 in 5 years. And that's only for one card, imagine the money you could save if you negotiate to have all your credit card annual fees removed.
If not, you can opt to do away with a high annual fee credit card which you don't really use, and instead get a no annual fee credit card so you will still have a few credit cards to balance out your purchases.
Related: How Much Does It Cost To Get A Credit Card? Credit Card Fees Explained!
4. Last minute travel insurance
Malaysians are known for the last-minute syndrome, but it's not something to be proud of especially if it is costing you money.
Travel insurance not only protects you against accidents, but it can also cover trip cancellation or postponements. But in order to enjoy those benefits, you need to already have travel insurance coverage before such an event.
For example, if you buy travel insurance today and two weeks later your trip is cancelled due to natural disasters, you can submit a claim. But if you delayed buying it and the flight gets cancelled the money you have paid for the flight tickets would be burned.
Remember, part of the premium you pay is meant to cover you in the event of a cancelled trip, not just during your trip. So it is wise to buy travel insurance once you've decided to go on a trip. Better yet, you should consider buying an annual plan if you are an avid traveller.
Related: 5 Steps for Picking Your Travel Insurance
5. Loading up on supplements
Most Malaysians are becoming more health-conscious these days, especially with the increasing cost of healthcare. However, in doing so some may tend to go overboard with the supplements. Did you know that if you take too many, your body cannot process it and will flush it out? This is because once your body has enough of a particular vitamin, it will naturally reject anymore.
So there is no point to overload yourself with all kinds of supplements as it will literally go down the drain. You can also save money by getting nutrition from their natural sources such as fresh fruits and vegetables.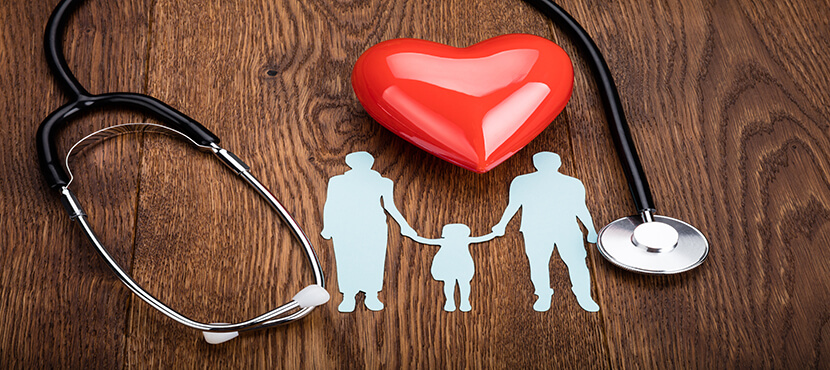 6. Expensive drinks
Have you noticed that when at home, we usually opt for plain water to drink? Sure some of us will drink coffee, tea, and other types of beverages, but most of the time we drink the good old H20. But why is it that when we dine out, whether eating at a mamak or a restaurant, Malaysians always tend to order sugary drinks? Not only is it bad for you, in the long run, it is also overpriced.
A glass of teh o ais can cost up to RM2.80 versus plain water that would be served free at some restaurants or. Even if there is a charge for plain water it would not cost more than RM1.00. Unless you opt for bottled mineral water, which would then be about RM2.00. Anything more than that would be overpriced mineral water, and you should ask for plain warm water instead for a healthier and lower cost drink.
Related: Ten Overpriced Foods You Should Stop Buying
7.Paying for cable TV packages
A subscription to a television package can cost up to RM150 per month or more depending on the package you have. But let's be honest, how many channels do you really watch? When it comes to television packages, most Malaysians are likely to sign up for a bundle TV package because they think it gives them more value. Don't be fooled by the number of channels included in the bundle.
When it comes down to it, if you only watch the movie channels and television series most of the time, you are better off with a streaming subscription. For example, a basic Netflix plan only costs RM33 per month which gets you access to unlimited movies and TV shows, plus you won't be tied to any contract which means you can cancel anytime.
So if you are still subscribed to cable television channels, ask yourself if you really do watch all of the channels. If services like Netflix, iflix or Tonton already have the shows you want, you can save up to RM1,800 in a year by unsubscribing from cable TV packages.
Related: Streaming Services In Malaysia: Compare Packages And Pricing
In the end, the cost of all of the items mentioned above will eventually add up. The money spent could have gotten you a sizeable amount of savings, or put you to better use. If you've been guilty of making purchases such as above, it's time to put a stop to it!