Your birthday is rapidly approaching and you want to treat yourself to an amazing day. But here's the thing; ever notice that birthdays can get very expensive? You want to enjoy yourself and do amazing things with friends and family, but your budget just does not allow it. We can imagine that you don't want to spend your favourite day worrying about your budget. Therefore, CompareHero has listed 30 of the best birthday freebies for you to enjoy in Malaysia.
Your favourite day is almost here! Enjoy these birthday dinner deals!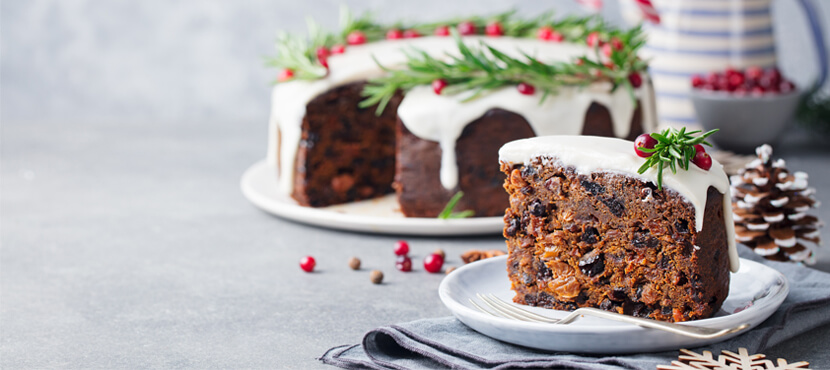 Feeling hungry? Look no further! We've listed the best birthday dinner deals for you to enjoy!
1. Morganfield's
Are you an incorrigible carnivore? Feel free to indulge at Morganfield's, a classic ribs restaurant with an American touch. Spend over RM500 at Morganfield's on your birthday and you'll get a card that grants you a free rack of ribs EVERY MONTH for a year.
Website: http://morganfields.com/promotions.php
2. Pancake House International
Welcome to the home of world-class pancakes! Come in on your birthday and you'll get two free mini pancakes. Because, according to Pancake House, you deserve a special kind of cake to celebrate the best day ever!
3. Manhattan Fish Market
Manhattan Fish Market is your go to restaurant for American Style seafood. Come in with a party of six on your birthday and you'll get free bottomless fizzies and any three desserts!
Website: http://www.manhattanfishmarket.com/malaysia/my-birthdays.html
4. TGI Fridays
American Restaurant chains sure love their birthday freebies! Here's another restaurant chain with a great birthday deal. Head over to their site and sign up for their 100% free 'Fridays Rewards' program. By doing so, you'll be entitled to a free dessert on your birthday month.
Website: https://www.tgifridays.com/rewards/perks
5. Domino's Pizza
Feel like some pizza? Get a Domino's Express card with your next pizza take out, and you'll get a surprise birthday treat added to your account, redeemable throughout the year. And if you know Domino's you'll know that they can get pretty generous with their free pizza. Enjoy!
Website: https://www.dominos.com.my/expresscard
Start your birthday off the right way.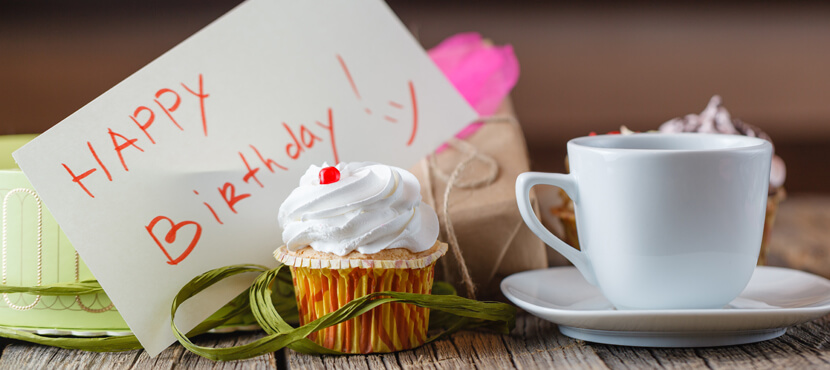 6. Coffee Bean & Tea Leaf
It's time to head out and get some coffee! Head over to your nearest Coffee Bean & Tea Leaf and obtain a free Coffee Bean membership card. On your birthday, you'll receive a free slice of cake with your drink or a 20% discount on your total bill!
Website: https://www.coffeebean.com.my/the-coffee-bean-card
7. Starbucks
This global coffee brand needs no introduction. Head over to your nearest location and get a Starbucks card. On your birthday, you'll receive a complimentary slice of cake with a purchase of any handcrafted beverage.
Website: https://card.sbux.com.my/index2.php?module=content&page=faq
8. Boost Juice Bars
Not a big coffee fan? We've got you covered! Head over to your nearest BOOST juice store and obtain a Boost Vibe Card. This will grant you a free birthday BOOST to bump up your energy levels!
Website: http://www.boostjuicebars.com.my/vibe/
9. Gong Cha
Gong Cha serves high quality beverages in Malaysia. You can find both hot and cold drinks along with health tea. Gong Cha's house special includes some fabulous hot and cold beverages like Gong Cha signature green tea, black tea, Oolong tea, Earl grey tea and winter melon tea.
You may apply for a Gong Cha Royalty Card at any Gong Cha outlet in Malaysia, for a one-time fee of RM10. During your birthday month, 118 points birthday points will be added to your account. These birthday points can then be used for discounts and various other promotions run by Gong Cha.
Website: https://www.facebook.com/notes/gong-cha-malaysia/faq-gong-cha-royalty-card/614983858517881/
Go catch a movie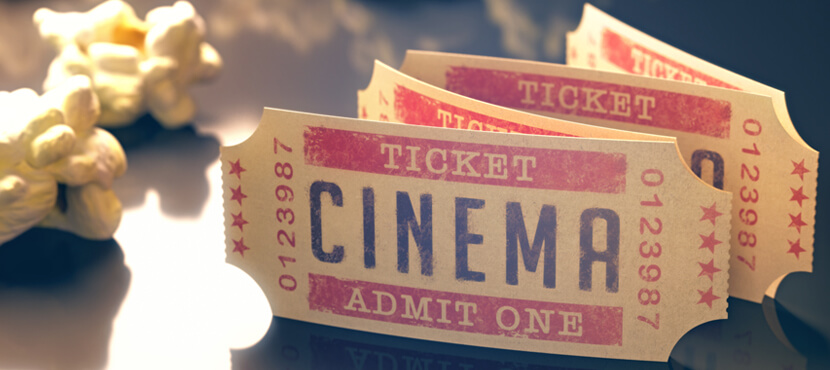 If you've taken a few of the birthday options presented above, you've probably had a very busy day. But if you still have some energy left, consider one of these killer movie deals, only available to you on your birthday!
10. Golden Screen Cinemas
This well-known chain of cinemas offers some great birthday advantages for GSC online members. Register an account at their website and you'll receive an exclusive birthday treat coupon, which is redeemable for two movie tickets in your birthday month. Additionally, you will receive a free 20% discount voucher for the Glitters Café.
Website: https://www.gsc.com.my/
11. TGV Cinemas
No GSC near your location? No worries! At TGV Cinemas, there is a very similar deal available. If you join the online movie club, you'll be able to redeem two free movie tickets plus one regular popcorn in the month of your birthday.
Website: https://www.tgv.com.my/movieclub/
12. MBO Cinemas
Last but not least, MBO Cinemas also gives you two free movie tickets on your birthday. To qualify, you need to become a member of their free online Starclub.
Website: https://www.mbocinemas.com/Starclub
Related: Best Cinema Credit Cards In Malaysia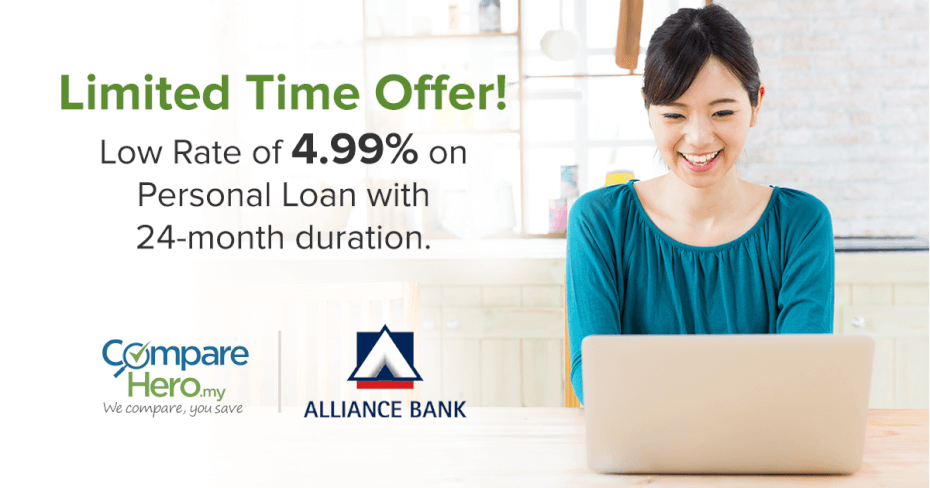 Our pick of retail store membership freebies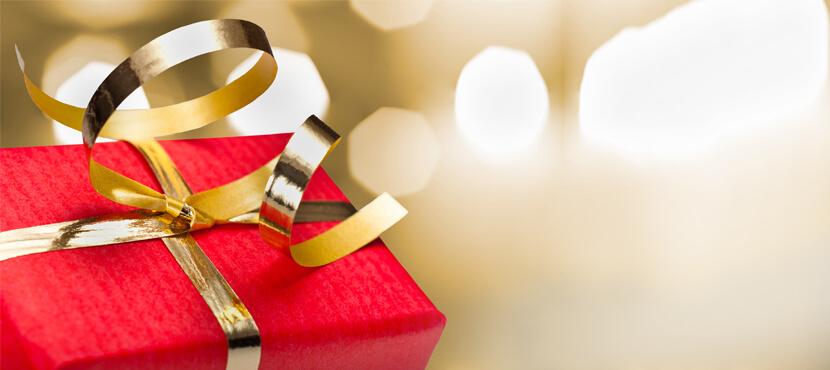 A lot of large scale retail stores in Malaysia offer some sort of birthday bonus for members of their customer loyalty programs. A lot of these programs are actually free to join and if you frequent the store anyway, the birthday discount might a nice way to augment your birthday shopping!
13. Sephora
This beauty store has every intention of spoiling you on your birthday. Become a free Sephora White member and you'll receive a beauty pass with the following rewards: Double the bonus points on one purchase during your birthday month, a RM30 birthday reward (online only) and one complementary benefit brow service (in stores only).
Website: http://www.sephora.my/beauty-pass
14. The Body Shop
Become a member of The Body Shop's 'Love your body' club by spending RM100 on a single receipt and you'll receive a birthday treat SMS with a 25% discount voucher on all online purchases.
Website: https://www.thebodyshop.com.my/love-your-body-terms-and-conditions
15. l'Occitane en provence
This French brand has all the beauty and fragrance products to make your shopping spree complete. Receive a 25% discount on full priced items up to a maximum of RM250 in your birthday month, all you have to do is sign up for their online newsletter!
Website: https://my.loccitane.com/in-stores-vip-information,42,1,73665,801022.htm
16. AEON retail
Let's celebrate your birthday with AEON. Become an AEON member and collect your birthday gift vouchers at the nearest AEON member counter, during your birthday month.
Website: http://www.aeonretail.com.my/aeonmember/privileges.html
17. F.O.S. Malaysia
F.O.S is an established clothing retail chain and value fashion in South East Asia that specializes in affordable quality apparel. Become a member of their F.O.S. rewards program by purchasing RM50 or more in a single receipt. Additionally, you have to pay RM10 annually to remain a member. Membership offers several benefits.
As a member of the online rewards program, you will receive a Birthday Blast SMS, which you may use for a special 20% birthday discount.
Website: http://fos.com.my/rewards/benefits
18. Isetan KL: The Japan Store
Isetan KL, a Japanese fashion retail chain has various membership programs that people can enjoy to collect bonus points and receive discounts. If you achieve 10,000 points or more during current year's promotion period your membership will be automatically upgraded to platinum.
If you go platinum, you will receive a special, mystery birthday gift. Exciting!
Website: https://www.isetankl.com.my/isetan-members-card/
19. Watsons
As one of the leaders in the health and beauty retail industry, Watsons been helping people to achieve their personal goals – to look good, feel great and have fun in life. Today, more than 300 Watsons outlets can be found in every state throughout Peninsular Malaysia, Sabah and Sarawak.
You may apply for the Watsons VIP card at any Watsons stores nationwide for only RM18. During your birthday month, you can enjoy 5x the usual bonus points.
Website: http://www.watsons.com.my/member-benefits
20. MPHonline.com
Got a passion for books? Get a free membership at this online bookstore and start of your birthday right with a 25% discount on all online book purchases on your birthday!
Website: http://www.mphonline.com/help/morewards.aspx
21. IKEA
Become a member of the free IKEA family program and purchase more than a combined RM200 over one year to become a permanent IKEA Family member. This will allow you to enjoy 3x the usual bonus points in your birthday month.
Website: http://family.ikea.com.my/en/about-ikea-family/index.asp
Let's have some fun!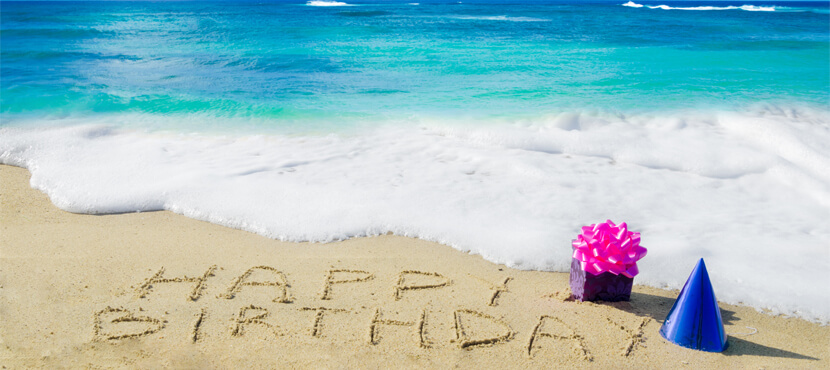 If you liked our picks of birthday freebies so far, then you'll love these great day activities.
22. Sunway Lagoon Malaysia
Sunway Lagoon is a multi-purpose theme park, located in Subang Jaya, Selangor. The park offers a wide range of attractions, so if you want to take the world's largest water ride, look at some white tigers or get the scare of your life at the resort's scream park, you're at the right place!
With 90 attractions spread across six parks, Sunway Lagoon can turn your birthday into an unforgettable experience. The normal entry rate for four adults is RM510, but come in on your birthday, and the rate drops down to RM360!
Website: http://sunwaylagoon.com/promotions/
23. Redbox / Greenbox Karaoke
If you like Karaoke, then Redbox is the place to be! They have an excellent birthday freebie in store for you. You'll get a free karaoke session within 7 days before and 7 days after your birthday. The only requirement is that you are a Redbox / Greenbox karaoke member.
Website: http://www.redbox.com.my/members-birthday-promotion/
3X Timeless Bonus Points for Overseas spend
2X Timeless Bonus Points for Grocery, Petrol & Utility spend & 1X for Other spend

Cash advance withdrawal up to 100% of your credit limit
Mobile plans with birthday bonuses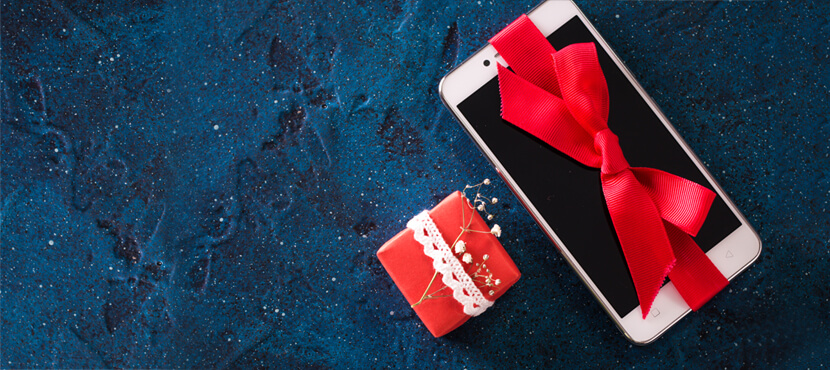 Yes, you read it right, there are actually birthday rewards associated with some mobile plans. If your current plan does not offer any, you might want to take a look at the list we've compiled for you.
24. U-mobile
At U-mobile, they have some nice rewards for you. Postpaid subscribers get 1GB extra data on top of their existing quota on their birthday month. Prepaid subscribers enjoy 50% credit bonus when they reload a minimum of RM30 in a single transaction during their birthday month.
Website: https://www.u.com.my/rewards/giler-rewards
25. Maxis
Become a member of the MaxisONE club and receive a combination of the following rewards:
Free 20 pages 8'' x 8'' softcover photo book (free shipping) or 20 pages 11'' x 8'' hardcover photo book (shipping fees apply)
50% off selected soothing spa at Mandara Spa.
Website: https://www.maxis.com.my/en/personal/rewards/birthday.html
26. Digi
Prepaid subscribers are entitled to free Digi to Digi calls for 24 hours when the subscriber reloads on his/her birthday.
Website: http://new.digi.com.my/Page/tnc/default/tnc_birthday_bonus
27. Yes
They don't go into a lot of detail but taking a part in the Yes rewards program entitles you to well-rounded set of birthday bonuses, including free data, freebies and exclusive offers and promotions.
Website: https://www.yes.my/rewards/deals
28. Hotlink
Enjoy free 1GB internet on your birthday (only valid for 24 hours)
Website: https://www.hotlink.com.my
Credit Cards with birthday bonuses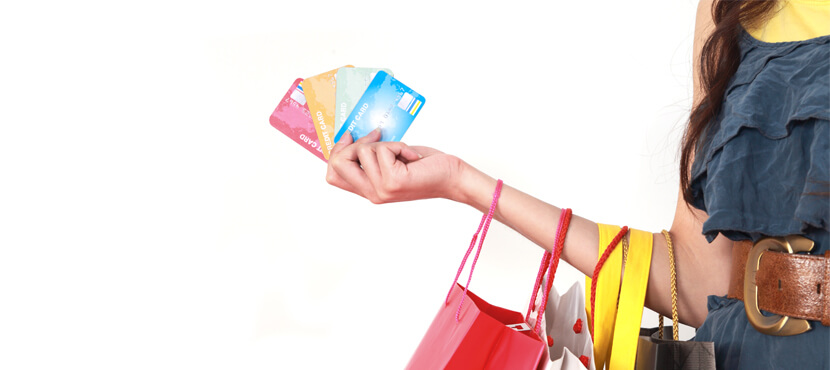 To top it all off, we found two credit cards for you with some nice birthday perks, to make even your credit card purchases add to your birthday bliss.
29. AirAsia-Citi Credit card
This credit card allows you to combine your AirAsia loyalty points with your Citibank BIG points. And in your birthday month you will receive an additional 500 BIG points when you redeem 3000 BIG points.
Website: https://www.citibank.com.my/index.htm
30. RHB Platinum Credit card
This RHB credit card will not forget your birthday! Turn every swipe of yours to work in your favor. Receive up to 5x reward points on dining transactions in your birthday month.
Website: http://www.rhbgroup.com/products-and-services/personal/cards/credit-cards/rhb-platinum-credit-card/
Of course judging a credit card just by its birthday benefits is not a good idea. Head over to our free credit card comparison tool to compare credit cards across all factors that might be relevant to you.
Satisfied?
We hope that this list of freebies has helped you make your birthday the special day that it deserves to be. If you want to share your experience with these promotions or suggest additional great birthday freebies, please let us know in the comments!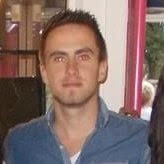 About the writer
Jesse is a Guest Writer at CompareHero. A business student with a passion for finance and football, he is interested in new cultures and stepping out of his comfort zone.
CompareHero strives to empower Malaysians with financial literacy and the tools to make better financial decisions in life. Find and compare the best credit cards & personal loans today.