Selling a used car isn't easy, it can be time-consuming, tedious and downright frustrating. With that said, is there a way for you to sell your car without going through all the hassle? Do you know what you need to do before you do sell your car, and how to increase its selling appeal to the buyers? We're here to answer all your car-selling inquiries.
Should you go through a car dealer?
Going to a car dealer would make selling your car a breeze, but at a huge cost on your end. Selling your car to car dealer is definitely less risky than BUYING a used car from them, but you'll need to be prepared to get a MUCH lower quote than what you would get if you sell your car privately. Think thousands of ringgit less than what you would have gotten for your car if you sell it directly to a buyer.
The good thing about car dealers is that they will buy your car even though it may be in a not-so-pristine condition (translation: car-full of problems), but they will quote the lowest price they can because, well, that's how they make money out of you and the future (unlucky) owner of your car. So if you're looking to sell your car without spending money to fix it and can live with the low-baller prices, see a few car dealers and try to get the highest quote you can.
Beware of their many tactics to decrease the value of your car, it's common for them to quote a decent price for your car to attract you at first. However, after the viewing process, the final price may be slashed to half of what was originally offered due to some sort of problems found in your car – scratches included.
If you aren't keen on the low prices quoted by the car dealers, you can look into selling your car yourself or sell it through an agent. Agents are normally single entities who are not attached to any dealers, but they have the means and expertise to sell your car just like one. They normally take smaller commissions than dealers too, making them a great alternative to car dealers. Bear in mind that you'll need to leave your car to the agent while he/she tries to sell it for you, so make sure that the agent is someone who is trustworthy and honourable.

Is going to a car dealer the best option for you?
Related: How To Spot A Bad Car Salesperson (And A Good One)
How do you sell your car privately?
The perk about selling your car privately or on your own is that you'll get to sell it at a higher price, but it will involve a somewhat tedious process. We also highly recommend you check out websites like Carreviewsncare to learn more about what additional upgrades (at minimal cost, naturally) that you can offer to increase the sales value of your car. So don't worry, you aren't the first to do it, and we've gathered a few pointers on how you can sell your car on your own as below:
Step 1: Create attractive advertisements
Advertising your car online or in the newspapers with a brief description and a single photo of your car is not enough; you need to get creative and go the extra mile to make sure your advertisement stands out than the hundreds of other similar ones.
Be thorough with your description, include several high-quality photos and if the site allows it, upload a short video that showcases the specs and condition of your car. The key is to attract potential buyers' attention and spark their interest. Avoid saying overused phrases like 'tip-top condition'; everybody says that, which makes it meaningless. Advertise your car on websites like Mudah.my and invest in 'bumping' or boosting your advertisement to increase the selling rate.
Step 2: Determining the right price
Do you know how much your car actually worth? Comparing the prices from other cars of the same model from the same year is not going to cut it, as no one car is ever in the exact same condition or features (in the case of add-ons). It doesn't help your case if you advertise a too-high price in the hopes of lowering your loss when it comes to the actual negotiation.
The best thing to do is to advertise a price that is close to your final price, after an extensive market evaluation. This will require a little bit of market research on your part, so go on sites like Carlist.my, Motor Trader and oto.my to compare the current market prices.
Tip: Sales rates before festive seasons (e.g. New Year, Chinese New Year and Hari Raya) are always higher than the rest of the year because people will be looking to drive a newly bought car to celebrate the festivities. Time the advertisements wisely to increase the chances of people buying your car.
Step 3: Invest in maintenance
A lot of private car sellers overlook this, but people will less likely be interested in purchasing a car that looks as if it's straight out from a Mad Max movie. The condition of your car at the point of selling matters, as no one would want to pay heaps of money to purchase a problematic car.
Invest in car servicing (especially the air-conditioning), CAR WASH, change of tyres, and little but important things to buyers such as working power windows, removing dents and scratches, plus fixing cracks on the windshield. Fix the external things first because people will always look at the exterior of your car first, before all else. Besides, better looking cars always sell for higher prices.
Related: How To Make Your Car Last 500,000km – Car Maintenance Tips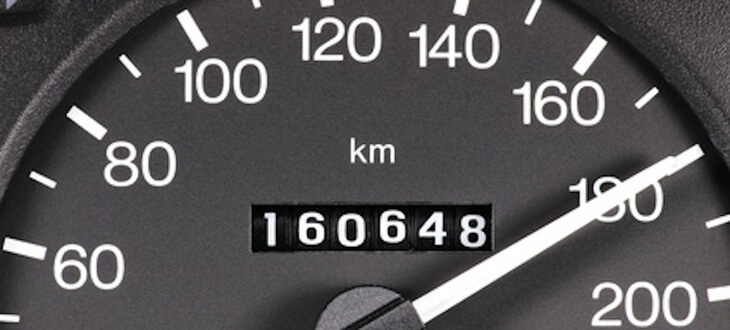 Add details like your car's mileage in your advertisement
Step 4: First impression is the make-or-break
When a prospect buyer is viewing and test-driving your car, make sure to give the best first impression of it as possible. Send your car for a wash before the viewing date and prepare related documents that will help convince the prospect buyer such as car service manual/records, car repair receipts and a copy of your JPJ car registration.
You should also consider bringing a friend/family member with you (especially if you're a lady) and do it in a public area to avoid any unwanted circumstances.
Step 5: The negotiation
Here's when things get real. Everyone wants a discount, especially when you're spending thousands on an item. First, you need to determine if your prospect buyer is paying with cash or with a bank loan. Cash-payments are much faster and less tedious, as the loan-takers will have to go through various channels to get the loan approved, IF it's approved.
You would want to lean towards giving a better price to the cash-payers to seal the deal. Once you reach an agreement on the price of your car, the now-buyer will need to put a deposit (a.k.a booking fee) of any amount set by yourself. Most people put it at RM500, but go with whatever sum that you're comfortable with, as long as it's not too high (you don't want to scare off your buyer, would you?). Congratulations, you've now got yourself a buyer for your car!
Related: Tips For Buying A Second Hand Car In Malaysia
Step 6: The inspection and record clearance
A few more steps before you can transfer the ownership to your car, for now you need to take your car to the nearest PUSPAKOM centre for an inspection. We recommend just going there early in the morning as they rarely answer phone calls for appointments. Before going to the PUSPAKOM, remember to remove all the tinting on your car's windows.
The inspection will cost RM30 (another RM60 if your buyer is taking up a car loan). Remember to bring your original JPJ inspection card. Upon the passing of the inspection, you will be given a certificate from PUSPAKOM to certify that your car is in fit condition for a transfer of ownership. Do NOT lose the certificate as you'll need it during the transfer of ownership process with Jabatan Pengangkutan Jalanraya (JPJ) later.
Next you need to check the status of summons that might have been made under your car's registration number. It's no use skipping this part as you can't pass your summons to your buyer (bummer). You can try checking the status of your existing summons (you'll need to register first) by clicking on the links below:
For JPJ summons: http://www.jpj.gov.my
For Police (PDRM) summons: https://www.rilek.com.my/
You can also check your summons via SMS*, just send POLIS SAMAN (NRIC number or Car registration number) to 15888 for police summons and JPJ SAMAN (NRIC number) to 15888 for JPJ summons.
*Telco charges will apply.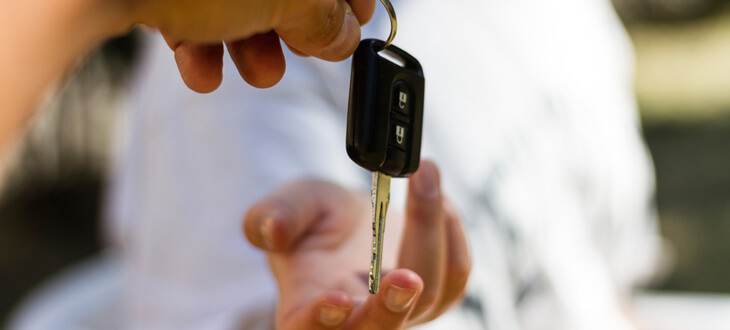 Time to pass on the keys
Step 7: The transfer of ownership
This is the final step, therefore if your buyer is paying with cash, it's time to get your buyer to prepare the banker's cheque (or direct transfer). It's not advisable for you to accept personal cheques for security reasons. Make sure the money is transferred to your account first before you take the trip to JPJ to officiate the car's transfer of ownership.
At this point both you and the buyer will need to walk in to the nearest JPJ office, and you'll need to bring your car's original registration card and NRIC. The buyer will need to purchase a car insurance prior to this visit, and if he/she is taking a loan for this purchase, the sum assured must be at least 90% of the car's purchased price.
You will both need to fill up the appropriate forms for the transfer of ownership, and the buyer will need to pay around RM100 for the transfer fee. The buyer's name will then be imprinted at the back of the car's registration card as the new owner. And there you have it, you've just sold your car!
Related: The True Total Cost Of Car Ownership In Malaysia