Planning on buying a new motorcycle? You can save a lot of money by choosing a motorcycle with high fuel efficiency. We have done a thorough comparison of the fuel efficiency of motorcycles across Malaysia and selected the top 10 for you to choose from. These are the best fuel economy motorbikes in Malaysia. When ranking motorcycles to find the best ones, we compared their fuel efficiency (liters/100km), the engine, as well as the tank size and affordability.
10. Yamaha FZ150i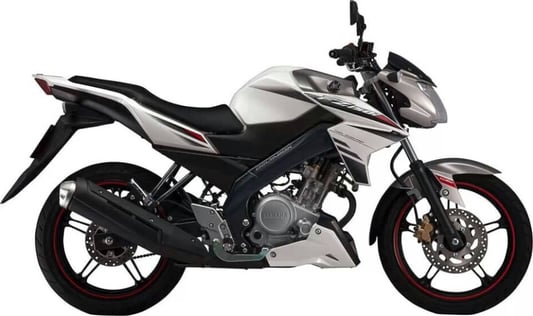 We'll start off with the Yamaha FZ150i. Sporting a 150cc liquid-cooled SOHC engine and a 12litre fuel tank, this bike is good option for people who would like to pay a bit more for extra power. With a price of RM 9,156.28 the Yamaha FZ150i is one of the more expensive options in this list. But with a fuel efficiency ratio of 2.6litres/100km the bike is still one of the most fuel efficient bikes in Malaysia.
9. Honda MSX125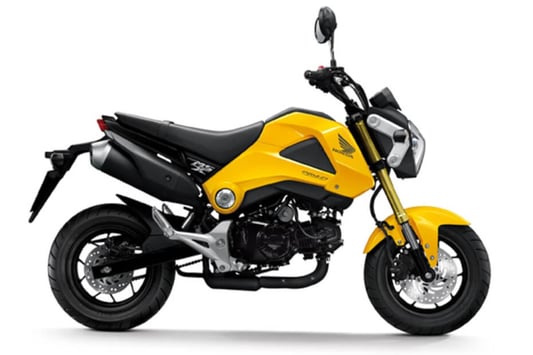 In ninth place comes the Honda MSX125. An easy to use, functional motorcycle with a 125cc engine, this bike has enough power to satisfy your needs. Its fuel capacity is 5.7litres, and with its fuel efficiency coming in at 2.2lites/100km, you'll be able to drive over 250 miles before refueling. The current price is RM 11,128 which makes it relatively expensive, but its sporty look and power more than make up for that.
8. Yamaha 135LC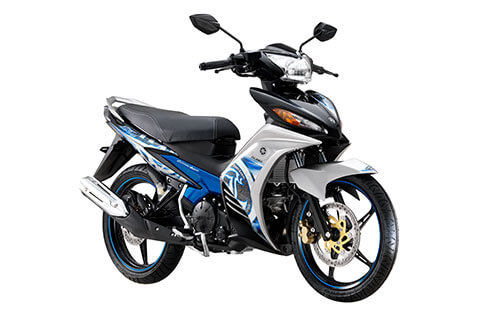 In eight place, the Yamaha 125LC is a drop down in price compared to the first two options, with a selling price of RM 7,068.08. Nevertheless, the bike has a 134cc liquid-cooled SOHC engine and a 4 litre fuel tank, making it surprisingly durable for its price class. Its current fuel efficiency ratio sits at 2.2litres/100km, which means you can go an impressive 181km before refuelling.
7. Modenas GT128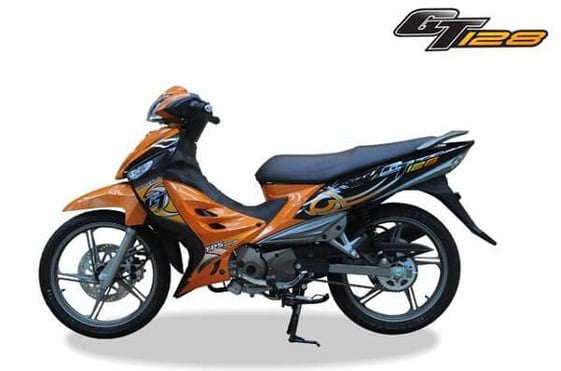 In seventh place, the Modenas GT128 is the only bike from the Malaysian Modenas brand to make it on the list. The bike has a 130cc engine and a 4.3litre fuel tank. Its fuel efficiency comes in at 2.1litres/100km, which makes it more efficient then both the Yamaha 135LC and the Honda MSX125. The current selling price is RM 5,600.
6. Suzuki Smash V115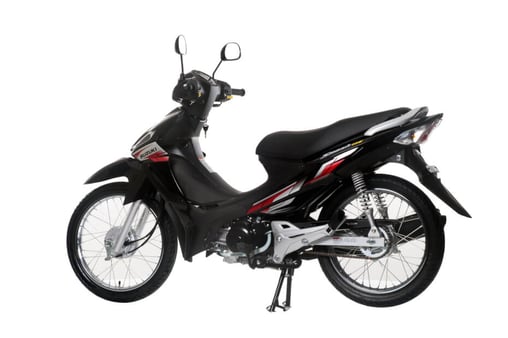 In sixth place, the Suzuki Smash V115 is a practical combination of high power and fuel efficiency. The bike has a 115cc engine and a 4.3litre fuel tank. The fuel efficiency is an impressive 2.0litres/100km, which will enable you to travel 215km before refueling. The current selling price is RM 4,847.
5. Honda Wave Alpha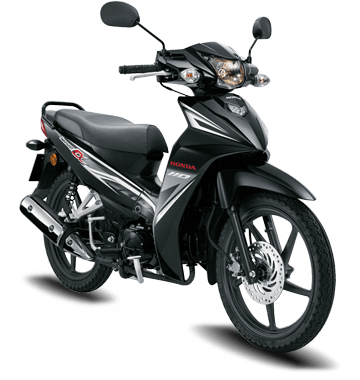 One of four bikes in this list to be officially labeled an energy efficient vehicle (EEV), the Honda Wave Alpha has a 125cc engine with a 3.7litre fuel tank. Its current fuel efficiency rating is 1.9litre/100km which means a travel distance of 194KM before refueling. You can buy the Honda Wave Alpha for only RM 4,291.94.
4. Honda Wave Dash Fi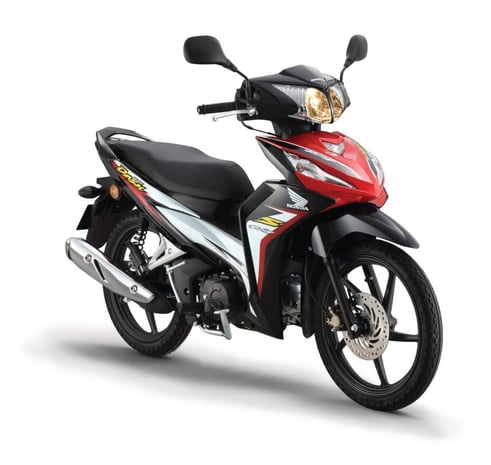 Slightly more expensive, but also slightly more fuel efficient, the Honda Wave Dash Fi has a 109cc single-cylinder air-cooled four-stroke engine with a 4litre fuel tank. With 1.8Litre/100km, its fuel efficiency is the best in the country. This EEV labelled bike has a current selling price of RM 5,669.94.
3. Honda Future Fi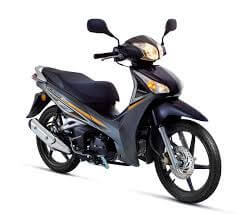 One of Honda's EEV labelled bikes, the Honda Future Fi has a 125cc SOHC fuel-injected engine with a 5.4litre tank. The large fuel tank combined with its competitive fuel efficiency ratio of 1.8litres/100km make this bike last an incredible 300km before refuelling is required. Its current selling price is RM 6,072.74
2. Honda EX5-Fi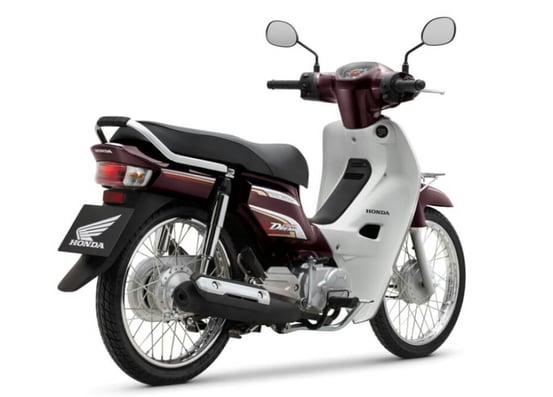 With a 4.3litre fuel tank and a 110cc fuel-injected SOHC engine, The Honda EX5-Fi is one of only four motorcycles in Malaysia that has the coveted EEV Status. For motorcycles between 100cc and 150cc, they need to be able to achieve 2.2litres/100km or less to qualify. With 1.8litres/100km the Honda EX5-Fi is the one of most fuel efficient bikes in Malaysia. You can easily drive over 230km before needing to refuel. With a price of only RM 4,715.94, the Honda EX5-Fi is also one of the more affordable options available.
1. Treeletrik T-70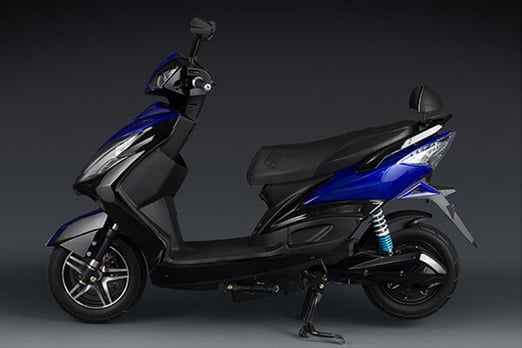 The last bike of this list and our number one is the Teeletrik T-70. This fully electric motorbike is available for only Rm 4,500 and has a topspeed of 60km/h. It can be fully charged in two hours when using a fast charger. When fully charged, the bike has a maximum reach of 70km.
Of course the electric bike is going to be the most fuel efficient because it does not use fuel. But how do the actual costs compare? To see if the Teeletrik E-bike is cheaper in use then fuel based vehicles we calculated the cost per kilometre for the Teeletrik T-70 and the most fuel efficient petrol based bike in Malaysia, the Honda EX5-Fi.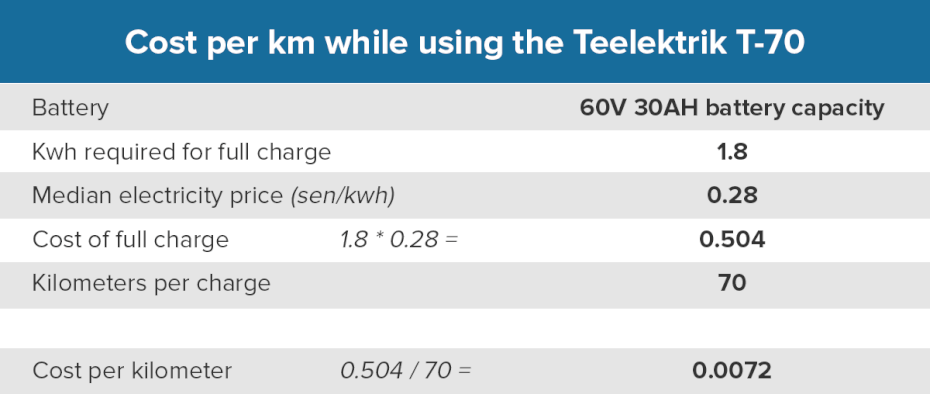 As can be seen, the Teeletrik T-70 is significantly cheaper in use. An electric motorcycle can save you thousands of ringgits compared to conventional fuel based bikes. And this does not even take into account the added maintenance costs that usually accompany petrol based vehicles. Add to that the rising petrol prices in the last months and you can easily understand why the Teelektrik is our current favourite.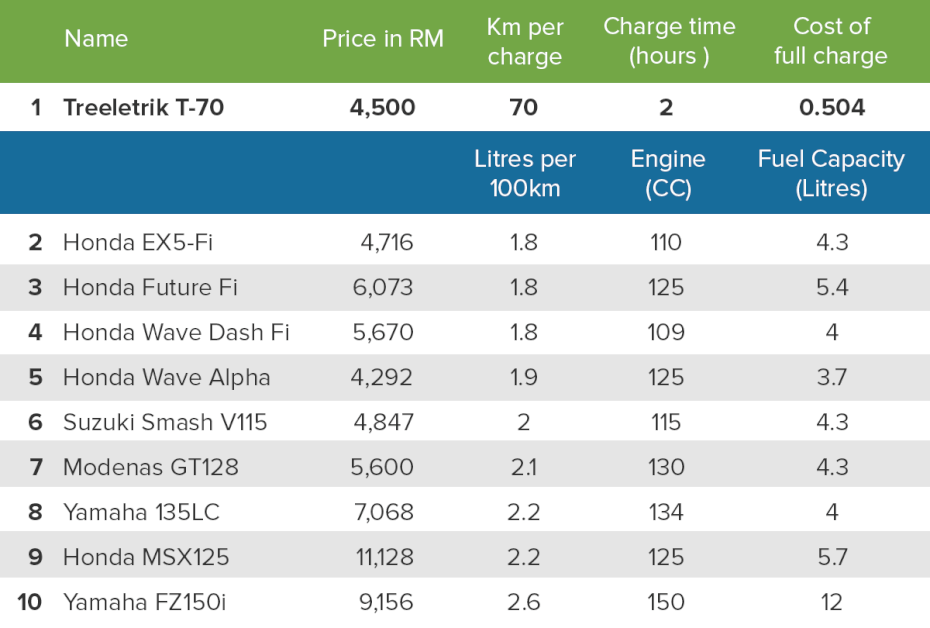 8% Cashback for Petrol & Groceries spend
0.2% Cashback on Other spend
Exclusive deals and special VIP treatments while enjoying great savings at more than 6,500 shopping outlets nationwide
You now know which motorcycles in Malaysia offer the best fuel efficiency. What else can you do to improve fuel efficiency? Remember that just buying a fuel efficient motorcycle is not enough. There are several things you can do to improve your fuel efficiency without buying a new motorbike. We have listed 8 tips for improving your motorcycle fuel economy.
Avoid driving aggressively – Adjusting your speed fast and frequently is not going to lead to the greatest fuel efficiency. Try to smooth out your speed and keep your speed constant.
Stay on the highways – driving on highways is automatically going to increase your fuel economy because it's easier to keep your speed constant over longer period of times.
Clean your engine – probably a no-brainer, but the engine of your motorbike needs its maintenance and it also needs to be cleaned regularly. This will improve the combustion process and lead to great fuel efficiency.
Pump up your tires – Always make sure that your tire pressure is exactly right. If your tire pressure is too low, your bike will have to put more effort into acceleration, and will therefore not be as efficient as possible.
Become as aerodynamic as possible – Try to dress in a way that reduces wind resistance. Don't sit up straight but lean forward, this will reduce the total wind resistance that you are facing and it will therefore make it easier for your bike to move. This will increase fuel efficiency.
Lower the total weight as much as possible – The total weight of you and your motorcycle combined is very important for your fuel efficiency. Try to reduce the weight as much as possible.
Don't warm up the bike's engine – Even though most people are used to it, avoid warming up your motorbike. Most motorbikes are built in a way that allows them to start and drive instantly without lasting damage to your engine.
Utilize fuel additives - Don't skip the fuel additives. The additives are essential for the efficiency of the combustion process, and will increase your compression ratio.
Further Reading

Maybe a motorcycle is just not for you. In that case, we've also listed the top 5 fuel efficient cars in Malaysia. Apart from fuel efficiency there are several other ways to reduce your petrol bill. For example, there are credit cards that offer rebates on fuel purchases, check it out here. We've also listed the Best Petrol Credit Cards for Malaysians and lastly, five quick fixes that will save you RM 800 on your fuel bill.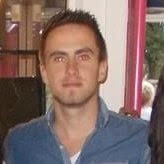 About the writer
Jesse is a Guest Writer at CompareHero.my. A business student with a passion for finance and football, he is interested in new cultures and stepping out of his comfort zone.
CompareHero.my strives to empower Malaysians with financial literacy and the tools to make better financial decisions in life. Find and compare the best credit cards, personal loans and broadband plans on CompareHero.my today.
5X 360' Rewards Points for Dining, Departmental Stores & Overseas spend
1X 360' Rewards Points for Other spend
ZERO Annual Fee, FREE for life