Say goodbye to physical paper forms when you sign up for a Citibank credit card; Citibank is now utilizing a fully digital application process. This means a faster and more convenient process for you! Read on to find out how.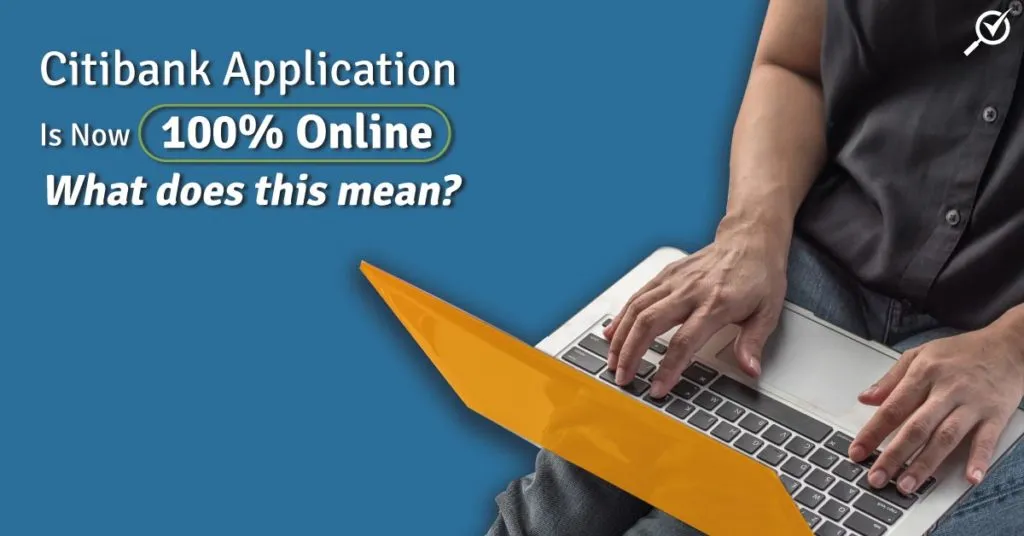 CompareHero.my
2-Step Digital Form
Citibank
6-Step Digital Form
When you apply for a Citibank credit card through us, CompareHero.my, you will go through two different forms (which may seem many, but it's faster than you think!) as highlighted above.
CompareHero.my Promotion Eligibility
If you're interested in our Citibank promotions, you must go through our application form to be eligible, not directly with Citibank!
It's always better to be prepared when you're applying for a credit card online. You will need to provide the bank with several documents, depending on your working status.
Salaried Employee
Self-Employed
Salaried Employee
Identification Card image (front & back)
Latest EPF Statement OR latest 3-month salary slip
AND the following, if necessary:

3-month bank statement
Latest EA Form
Latest BE Form with tax receipt
Self-Employed
Identification Card image (front & back)
Business Registration Form
Latest Form B with tax receipt
6-month bank statement
Citibank's 6-Step Digital Form
Click on the tabs below to understand the digital form better!
On the first step of Citibank's digital form, you will be asked to provide your contact details, including whether you are an existing customer or a new customer.
Don't forget to select the checkbox to show you've read the terms & conditions!
Step 2: Employment Information​
You will be required to provide your employment information on step 2. This is important as the bank would like to know your income eligibility for the credit card you're applying.
Step 3: In-principal Approval​
One of the benefits of Citibank's fully digital form is "In-Principal Approval"!
This is similar to an "instant-approval" process whereby the system decides if you are eligible for the selected credit card.
Continue to fill in your marital status and residential ownership, along with your financial information to continue the application process.
If you are rejected at this step, you will not be able to proceed!
After providing all the information before, the system then calculates the right credit limit for your credit card.
Next, fill in the name to appear on your credit card, as well as other options such as the preferred mailing address.
Remember to select "CompareHero Gift" if you are applying through us for our promotions!
The documents you (hopefully) prepared earlier? It's now time to upload them into Citibank's system. If you have not prepared the documents, you can select to upload your documents later, though that would only slow down your application process.
Congratulations, you've confirmed your application!
Just sit back, relax, and wait for Citibank to confirm you once your application has been approved. (Don't forget to save the application reference number!)
If you've also applied for a specific credit card gift from us, don't forget to use your credit card as soon as you get it. You'll receive contact from CompareHero.my shortly after.
Simple? Yes, it is!
Now, head on to compare Citibank credit cards and apply for the right one.
Click below to apply for a Citibank credit card or check out our credit cards promotions.