Citibank's Citi PremierMiles credit card is one you shouldn't leave the country without. It offers a bevy of features that make it an obvious choice to travel with. Earn air miles faster, gain VIP access to lounges, get a ride home for free - all useful features for a frequent flyer. Read more to find out.
Citi PremierMiles Credit Card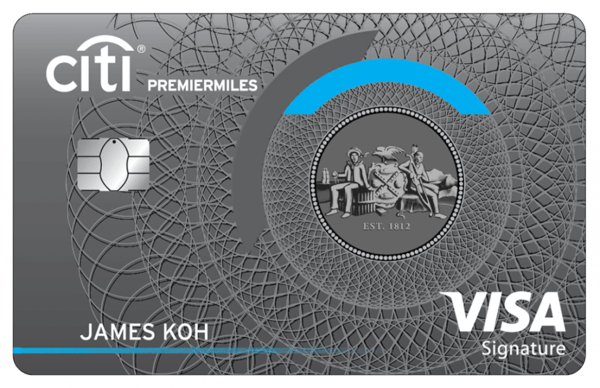 The Citi PremierMiles credit card is designed to make flying for frequent flyers better. If you haven't gotten one yet, you should! Why waste all the spending on your travels when you can maximize on its potential to bring rewards to yourself?
You can earn 1 PremierMile (Citibank's air mile) for every RM3 you spend locally, and 2 PremierMiles for every RM3 spent overseas and on online travel merchants. You will also receive 10,000 PremierMiles every year when you pay the annual fee. Your PremierMiles will never expire either.
Before taking your flight, you can kick back and relax at the Plaza Premium Lounges in KLIA, Penang International Airport, Kuching International Airport, and Kota Kinabalu International Airport. It is unlimited access too. Once you are at your destination, take advantage of Citi World Privileges to get deals and discounts in over 90 countries.
Features:
Earn PremierMiles for your spending locally, overseas, and with online travel merchants
Unlimited access to Plaza Premium Lounge
Complimentary ride home from KLIA when you spend on PremierMiles overseas
Citi World Privileges
Citi ThankYou Rewards
Eligibility:
Minimum income requirement of RM100,000 p.a.
Minimum age of 21 years old (18 years old for supplementary)
Annual fee: RM600 (waived for new customers for first 3 years)
Apply for the Citi PremierMiles credit card now by clicking below! Check out our credit card promotions too.